Published 03-05-12
Submitted by Deloitte
Chosen from a pool of 1,600 applicants, 88 college students will participate in the fifth annual "Maximum Impact: Deloitte's Alternative Spring Break" program this year.  Teaming with United Way and Teach For America, Deloitte will host two distinct spring break programs that will enable top-tier undergraduates to volunteer their time and skills while simultaneously connecting with its professionals.
Launched in 2008, Maximum Impact helps Deloitte identify potential employees who share its commitment to community service and education.  While the program has become competitive, with the number of applicants more than doubling since its inception, it continues to serve multiple purposes.  This includes allowing students to experience Deloitte's culture and commitment to the community first-hand and enabling the organization to build relationships with top students.  Today it is one of Deloitte's most innovative approaches to talent pipeline management.  As one of the largest campus recruiters in the nation, Deloitte plans to hire approximately 6,500 full-time employees and interns from 400 U.S. campuses in 2012.  
"At Deloitte, finding candidates who will thrive in our organization is a top business objective," said Diane Borhani, Deloitte's U.S. campus recruiting leader. "Maximum Impact enhances our recruiting efforts by allowing us to build relationships with future leaders well before they graduate. Because it's done within the context of community service – which is a passion we share with these recruits – we're able to further connect with them and learn things about one another that would not be possible in a typical interview environment."
During programs in Atlanta, GA and Memphis, TN from March 4 to March 16, students from almost 50 U.S. colleges and universities will volunteer side-by-side with Deloitte professionals, while gaining valuable experience for their future career path.  
"Maximum Impact was the first time I had the opportunity to closely interact with Deloitte and its people," said Rachel Fetterman, audit senior assistant, Deloitte & Touche LLP and a 2008 program participant who was later hired by the organization. "As a result, I knew that Deloitte would not only be a place where I would feel comfortable working, but where I could develop strong friendships, mentorships, and professional relationships. I was also excited by the fact that Deloitte is an organization dedicated to volunteering and giving back to the community, where I would be able to get more involved."
From March 4 to March 8, Deloitte and Teach For America will bring 35 college students to Memphis to tutor local students, offer small group instruction and speak about the importance of a college education, among other projects. Through Deloitte's sponsorship of the U.S. Olympic Committee, Olympic bobsled Champion Steve Mesler will kick off the effort by addressing the volunteers about the connection between high performance and community service.
"This is an opportunity to show students that there is nothing a little determination and persistence can't achieve as they begin on their career journeys," said Mesler. "These students are the leaders of tomorrow and have the power to not only bring value to the workplace, but to impact society in a transformative way that can leave a long-lasting footprint on how businesses give back to the community."
Olympic figure skating champion Evan Lysacek will kick off the second program in Atlanta from March 10 to March 16 by sharing how leadership lessons from the ice rink can translate to the workforce. Fifty-three students will join Deloitte and United Way for volunteer projects, including those that aim to impact early childhood education, as well as high school graduation rates.
Follow Deloitte on Facebook at www.facebook.com/YourFutureAtDeloitte and on Twitter @LifeatDeloitte. Search #DeloitteASB to follow the action during Maximum Impact.
For more information about Teach For America, please visit www.teachforamerica.org and follow them on Facebook at www.facebook.com/teachforamerica and on Twitter @TeachForAmerica. 
For more information about United Way, please visit: www.UnitedWay.org and follow them on Facebook at www.facebook.com/studentuw and on Twitter @live_united.
As used in this document, "Deloitte" means Deloitte LLP and its subsidiaries. Please see www.deloitte.com/us/about for a detailed description of the legal structure of Deloitte LLP and its subsidiaries. Certain services may not be available to attest clients under the rules and regulations of public accounting.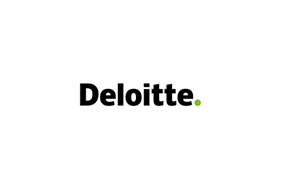 Deloitte
Deloitte
"Deloitte" is the brand under which 165,000 dedicated professionals in independent firms throughout the world collaborate to provide audit, consulting, financial advisory, risk management, and tax services to selected clients. These firms are members of Deloitte Touche Tohmatsu ("DTT"), a Swiss Verein. In the United States, Deloitte LLP is the member firm of DTT. Like DTT, Deloitte LLP does not provide services to clients. Instead, services are primarily provided by the subsidiaries of Deloitte LLP, including Deloitte & Touche LLP, Deloitte Consulting LLP, Deloitte Financial Advisory Services LLP and Deloitte Tax LLP.

Corporate Responsibility at Deloitte starts with the shared values that form the foundation of our culture: integrity, outstanding value to markets and clients, commitment to each other, and strength from cultural diversity. The focus areas that make up Corporate Responsibility at Deloitte include Ethics & Compliance, Talent, Community Involvement, Sustainability, Internal Operations, as well as the services we provide clients.

As used in this profile, "Deloitte" means Deloitte LLP. Please see www.deloitte.com/about for a detailed description of the legal structure of Deloitte LLP and its subsidiaries. Deloitte.com
More from Deloitte