Published 01-18-12
Submitted by CITGO Petroleum Corporation
/PRNewswire/ - Doing good in local communities is a core value woven throughout CITGO Petroleum Corporation and one that is uniquely demonstrated through its Fueling Good Program. Now in its third year, Fueling Good recognizes and rewards local heroes within their communities for the good works they do, from caring for the needy to providing food for the hungry to assisting kids who need dental care.
As part of its fall Fueling Good program, CITGO is awarding Southern Sustainable Resources with $5,000 in CITGO Gift Cards to help extend its Ripple of Good and the impact of its work supporting conservation and preservation of natural resources through its Zero Waste program.
"The generous reward from CITGO will help support our Zero Waste program and help us do even more food waste pick-ups and alleviate the cost of transporting the processed food waste to the farmers," said Michael Pectol, co-founder and chief operating officer for Southern Sustainable Resources. "Most people don't realize that food leftovers at restaurants make up more than 20 percent of our county's trash. We've developed this program to collect, process and haul the food waste from restaurants and businesses to our local farmers who can use the food for animal feed, which helps offset the rising cost of feedstock."
Since 2008, Southern Sustainable Resources has partnered with local and regional businesses, municipalities and other non-governmental organizations to help reduce their ecological footprint through the development of renewable forms of energy, waste mitigation and through the use of sustainable design and development. In addition to implementing methods of conservation, Southern Sustainable Resources provides education, community action and research. These programs are designed to teach people simple changes in behavior that help create a sustainable use of our natural resources.
Southern Sustainable Resources is one of 12 CITGO fall Fueling Good winners determined from more than 1,500 charities through a nationwide online vote, with more than 100,000 votes cast to help determine the latest winners.
The winter 2011 Fueling Good program registration opened on Dec. 1 and ends on Jan. 11 for all 501(c) (3) non-profit organizations within the CITGO marketing area. Online public voting runs from Jan. 12 to Feb. 9 to determine the next 12 winning charities, who will each receive $5,000 in CITGO Gift Cards to spread their own Ripple of Good. 
To enter your charity for a chance to win up to $5,000 in CITGO Gift Cards, and to learn how CITGO and local organizations are making a difference, visit www.FuelingGood.com. For regular updates and to join the conversation, "Like" CITGO Fueling Good at www.Facebook.com/CITGOFuelingGood and view videos of past winners at www.youtube.com/CITGOFuelingGood.
CITGO, based in Houston, is a refiner, transporter and marketer of transportation fuels, lubricants, petrochemicals and other industrial products. The company is owned by PDV America, Inc., an indirect wholly owned subsidiary of Petroleos de Venezuela, S.A., the national oil company of the Bolivarian Republic of Venezuela. For more information, visit www.CITGO.com.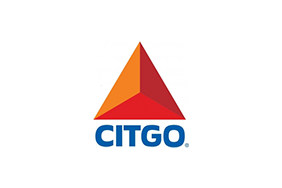 CITGO Petroleum Corporation
CITGO Petroleum Corporation
Headquartered in Houston, Texas, CITGO Petroleum Corporation is a recognized leader in the refining industry with a well-known brand. CITGO operates three refineries located in Corpus Christi, Texas; Lake Charles, La.; and Lemont, Ill., and wholly and/or jointly owns 48 terminals, nine pipelines and three lubricants blending and packaging plants. With approximately 3,400 employees and a combined crude capacity of approximately 769,000 barrels-per-day (bpd), CITGO is ranked as the fifth-largest, and one of the most complex independent refiners in the United States. CITGO transports and markets transportation fuels, lubricants, petrochemicals and other industrial products and supplies a network of approximately 4,700 locally owned and operated branded retail outlets in 30 states and the District of Columbia. CITGO Petroleum Corporation is owned by CITGO Holding, Inc. For more information, visit www.CITGO.com. 
More from CITGO Petroleum Corporation