Published 01-11-12
Submitted by Deloitte
For the sixth consecutive year, Deloitte has been named one of Human Rights Campaign's (HRC) "Best Places to Work," earning a perfect 100 percent rating on HRC's Corporate Equality Index (CEI).
The CEI measures and analyzes inclusion initiatives, company benefits, and support made available for lesbian, gay, bisexual and transgender (LGBT) personnel and the wider LGBT community.  HRC's criteria for earning a spot on this coveted list continues to be raised, including a more rigorous assessment of LGBT health benefits, full transgender inclusion, and the ability to offer effective diversity training, recruiting, resources, supplier diversity and company citizenship. The number of companies earning this distinction has declined nearly 50 percent based on these additional criteria. 
"At Deloitte, we work tirelessly to offer a workplace where all of our professionals can thrive," said Jennifer Steinmann, chief talent officer, Deloitte LLP. "Fostering an inclusive culture for LGBT employees enables us to attract and retain a robust talent base and affirms our desire to remain a dynamic and diverse organization. The CEI ranking recognizes our continuously improving policies and programs that support this goal."
Through a variety of Business Resource Groups (BRG) including the Lesbian, Gay, Bisexual, or Transgender, and Allies BRG (GLOBE & Allies BRG), Deloitte offers its people opportunities to network, grow professionally and build relationships. The BRG enables LGBT employees and other supporting colleagues to contribute to Deloitte's talent acquisition, retention, community and marketplace relationships, as well as to enhance their own career development.
Deloitte supports the greater LGBT community through a number of initiatives, including sponsorship of the Business Coalition for Benefits Tax Equity and the 2011 Out & Equal Executive Forum, which provided diversity training and networking opportunities for LGBT employees. 
Deloitte has earned numerous other recognitions for its leadership in promoting LGBT equality.  Most recently, it landed a top-10 spot on DiversityInc's "Top 50 Companies for Diversity" survey in 2011, its eighth year on the list.  It has also been named one of DiversityInc's "Top 10 Companies for LGBT" three times.  
About Deloitte's Diversity & Inclusion Mission
At Deloitte, our diversity mission is to assertively attract, retain and develop the best talent so that we bring thought leadership and insights to our clients and foster a culture whose diversity and inclusion are self-perpetuating. This allows us to offer clients leading solutions and to help our people realize their greatest potential. Read more about our Diversity & Inclusion.  To learn more, visit http://www.deloitte.com/view/en_US/us/About/Diversity-Inclusion/index.htm.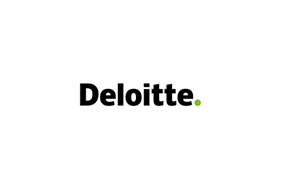 Deloitte
Deloitte
"Deloitte" is the brand under which 165,000 dedicated professionals in independent firms throughout the world collaborate to provide audit, consulting, financial advisory, risk management, and tax services to selected clients. These firms are members of Deloitte Touche Tohmatsu ("DTT"), a Swiss Verein. In the United States, Deloitte LLP is the member firm of DTT. Like DTT, Deloitte LLP does not provide services to clients. Instead, services are primarily provided by the subsidiaries of Deloitte LLP, including Deloitte & Touche LLP, Deloitte Consulting LLP, Deloitte Financial Advisory Services LLP and Deloitte Tax LLP.

Corporate Responsibility at Deloitte starts with the shared values that form the foundation of our culture: integrity, outstanding value to markets and clients, commitment to each other, and strength from cultural diversity. The focus areas that make up Corporate Responsibility at Deloitte include Ethics & Compliance, Talent, Community Involvement, Sustainability, Internal Operations, as well as the services we provide clients.

As used in this profile, "Deloitte" means Deloitte LLP. Please see www.deloitte.com/about for a detailed description of the legal structure of Deloitte LLP and its subsidiaries. Deloitte.com
More from Deloitte