Published 01-05-12
Submitted by Strategic Sustainability Consulting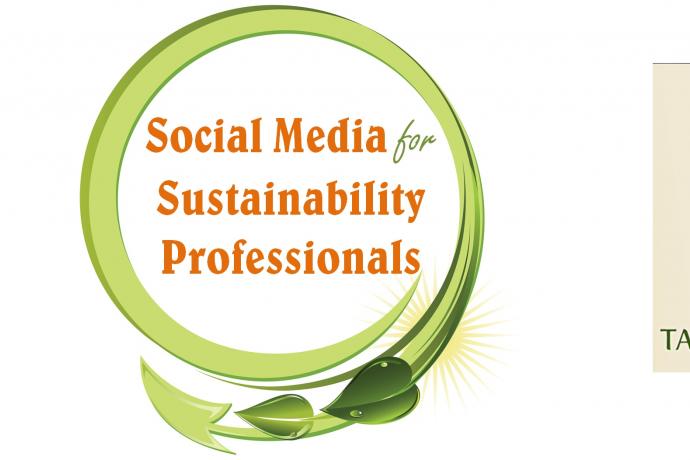 Social Media for Sustainability Professionals
Strategic Sustainability Consulting (SSC) and Taiga Company have partnered to deliver a new training program devoted to equipping sustainability professionals with tools and best practices to grow their business with social media. This new program, called Social Media for Sustainability Professionals is an online, self-guided course that will deliver practical information that sustainability professionals need to:
Develop and promote your brand
Establish credibility and improve online visibility
Promote thought leadership
Engage with interested stakeholder groups
Drive targeted traffic to your website or blog
Develop direct relationships with prospects, clients, influencers in the sustainability / CSR space
"As a boutique sustainability consulting company, we've found that a strong social media presence has been invaluable," said SSC President Jennifer Woofter. "Blogging, Facebook, Twitter, and LinkedIn have been instrumental in connecting with our colleagues, establishing thought leadership, and bringing in new clients. In this program, we share all of the lessons we've learned along the way."
Through video discussions, homework, and collaborative forum discussions, participants will gain new skills in:
Strategy: See tried-and-true examples of two different sustainability consulting firms successfully using social media to increase effectiveness and reach, brand visibility, sales and business partnerships.
Community Building: Learn how to grow your Twitter, Facebook, and LinkedIn profiles using social media, targeting the correct online communities and grow your business.  
Design: Learn the in's and outs of what is best to do, what not to do, best practices, for website and blog design and functionality to best showcase your business, promote your brand, and share your content across multiple social media marketing channels. 
Content: Learn to create and share engaging email content including: articles, blog posts, promotions, links, featured content, tweets, and winning subject lines.
Results: Create a comprehensive social media strategy aligned with your business goals including social media stats to measure the overall effectiveness of your online marketing. 
Networking: Learn how to collaborate online with other sustainability practitioners, small and large businesses, nonprofits, NGO's, and associations, and exchange sustainability ideas and contribute powerfully in the sustainability, CSR space.
"Most sustainability professionals know they need to do more on social media, but lack the practical skills to be effective with their time," said Taiga Company Principal Julie Urlaub. "This program focuses on quickly bringing sustainability practitioners up to speed on the most important social media platforms and teaches them how to get the biggest bang for their buck in terms of time and budget."
Social Media for Sustainability Professionals is already receiving accolades from a variety of sustainability practitioners.
This course provided far more than just a primer on social media – it provoked me to think deeply about how to market my services.  The need to think about what I want to communicate and the voice I want to use has really helped my career development!
--- L.F.B., Sustainability Consultant and LEED Green Associate
I really liked the course content and think it was a great idea and great collaboration.   It's definitely worth the price, even if you aren't a sustainability professional and just want to learn more about social media for small business.  I look forward to applying the lessons on my own business in 2012.
--- J.K.J., Sustainability Consultant and Small Business Owner
This is a fantastic program! Whether you are a sustainability professional or not, if you want to use social media tools to advance your business, this program is a must. I found all of it to be excellent, but particularly found the homework "assignments" useful.  They make you apply what you have learned promptly, which aids in the retention process.
--- J.B., City of Golden, Colorado
About Strategic Sustainability Consulting
Strategic Sustainability Consulting provides under-resourced organizations with the tools and expertise needed to understand and manage their social and environmental impacts. Through sustainability assessments, green office auditing, supply chain management, stakeholder consultations, sustainability disclosure and social marketing, SSC helps organizations embrace their larger societal responsibilities and be the good corporate citizens to which they aspire. Find out more at www.sustainabilityconsulting.com.
About Taiga Company
Taiga Company is a sustainability social media consulting firm empowering companies to effectively engage with their key business sustainability stakeholders.  Leveraging rapidly expanding socio/eco-passions and the power of today's social technologies, Taiga Company enables organizations to communicate, actively listen, and engage in purpose-driven conversation.  Learn more about Taiga Company at www.TaigaCompany.com
Learn more about the program (and see free bonus videos) at: http://www.sustainabilityconsulting.com/sm-preview/

Strategic Sustainability Consulting
Strategic Sustainability Consulting
Strategic Sustainability Consulting provides organizations with the tools and expertise they need to actively manage their social and environmental impacts. We specialize in helping under-resourced organizations implement sustainable solutions usually reserved for large, multinational companies. Visit our website at www.sustainabilityconsulting.com for more information.
More from Strategic Sustainability Consulting