Published 12-01-11
Submitted by CITGO Petroleum Corporation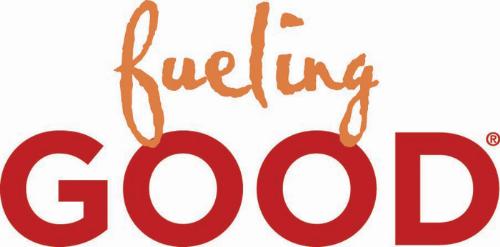 Fueling Good, presented by CITGO Petroleum Corp., recognizes and rewards local heroes across the country. The Calcasieu Women's Shelter of Lake Charles, LA is the latest recipient of quality CITGO fuel from Fueling Good. (PRNewsFoto/CITGO Petroleum Corp.)
/PRNewswire/ - Doing good in local communities is a core value woven throughout CITGO Petroleum Corporation and one that is uniquely demonstrated through its Fueling Good Program. Now in its third year, Fueling Good recognizes and rewards local heroes within their communities for the good works they do, from caring for the needy to providing food for the hungry to assisting kids who need dental care.
As part of its fall campaign, CITGO is awarding $60,000 in Gift Cards to 12 charities to help extend their Ripples of Good and the impact of their work. The Fueling Good campaign has grown steadily over the years, with more than 1,500 charities entered in the program and more than 102,000 votes cast to help determine the current round of winners.
"CITGO, along with the independent owners and operators of the more than 6,000 locally owned CITGO stations, is proud to present the Fall 2011 Fueling Good winners," said Daniel Cortez, vice president, government and public affairs with CITGO. "The principle of Fueling Good is central to how we at CITGO run our business. We understand that giving back to those in need and helping the individual communities in which we and our local station owners operate is one of the core values of our business. We look forward to watching all of the Ripples of Good grow through the strength of these great charities."
The 12 winners in the Fall 2011 Fueling Good program are spread across the CITGO footprint, from Wisconsin to Florida and Pennsylvania to Texas:
"We hope that rewarding CITGO Gift Cards to help these local charities operate and continue to serve their constituents during these tough economic times is the first step in a greater effort to benefit the local communities CITGO and our local Marketers and Retailers serve," added Cortez. "By promoting these local heroes, we hope that they will be an inspiration to others. From the local station owners and operators, to corporate and refinery employees, CITGO is there to help Fuel Good every step of the way."
As the Ripple of Good continues, so does the opportunity for more charities to be recognized and rewarded through the Winter Fueling Good program. Registration for all 501(c)(3) non-profit organizations within the CITGO marketing area opens on Dec. 1, 2011, and ends on Jan. 11, 2012. Online public voting runs from Jan. 12 to Feb. 9 to determine the next 12 winners, which will each receive $5,000 in CITGO Gift Cards.
The principle of Fueling Good can be seen in all aspects of the CITGO brand, from the quality fuel and exceptional service provided at locally owned CITGO stations to the continuous fundraising and community efforts of local CITGO employees, Marketers and Retailers. Doing good is part of the CITGO DNA and is aligned with the social development principles of the CITGO shareholder, Petroleos de Venezuela, S.A. (PDVSA), the national oil company of the Bolivarian Republic of Venezuela.
To enter your charity for a chance to win up to $5,000 in CITGO Gift Cards and learn how CITGO and local organizations are making a difference, visit http://www.fuelinggood.com/. For regular updates and to join the conversation, "Like" CITGO Fueling Good at www.Facebook.com/CITGOFuelingGood and view videos of past winners at www.youtube.com/CITGOFuelingGood.
CITGO, based in Houston, is a refiner, transporter and marketer of transportation fuels, lubricants, petrochemicals and other industrial products. The company is owned by PDV America, Inc., an indirect wholly owned subsidiary of Petroleos de Venezuela, S.A., the national oil company of the Bolivarian Republic of Venezuela. For more information visit http://www.citgo.com/.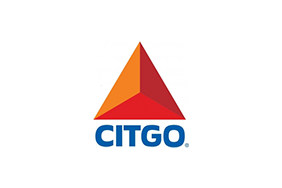 CITGO Petroleum Corporation
CITGO Petroleum Corporation
Headquartered in Houston, Texas, CITGO Petroleum Corporation is a recognized leader in the refining industry with a well-known brand. CITGO operates three refineries located in Corpus Christi, Texas; Lake Charles, La.; and Lemont, Ill., and wholly and/or jointly owns 48 terminals, nine pipelines and three lubricants blending and packaging plants. With approximately 3,400 employees and a combined crude capacity of approximately 769,000 barrels-per-day (bpd), CITGO is ranked as the fifth-largest, and one of the most complex independent refiners in the United States. CITGO transports and markets transportation fuels, lubricants, petrochemicals and other industrial products and supplies a network of approximately 4,700 locally owned and operated branded retail outlets in 30 states and the District of Columbia. CITGO Petroleum Corporation is owned by CITGO Holding, Inc. For more information, visit www.CITGO.com. 
More from CITGO Petroleum Corporation