Published 10-31-11
Submitted by CITGO Petroleum Corporation
/PRNewswire/ - CITGO Petroleum and local Marketer Guttman Oil have named the Emmaus Community of Pittsburgh a winner in the 2011 CITGO Summer Fueling Good program. Recognized for its ongoing efforts to provide permanent homes, supported apartments, respite care and advocacy for individuals with intellectual disabilities and autism, the charity has been awarded $5,000 in CITGO gift cards to help extend its ripple of good and the impact of its work.
"We are extremely thankful for the generosity of CITGO and Guttman Oil," said Karen Jacobsen, executive director of Emmaus Community of Pittsburgh. "Our dedicated staff provides our residents transportation for their everyday needs, including trips to the grocery store, church, doctor appointments and community programs. With the significant cost of filling up, this generous gift will alleviate the financial burden, allowing us to focus more funds on providing the highest quality of care and specialized services to those in our community with autism and intellectual disabilities."
The Emmaus Community operates homes throughout Pittsburgh for people with intellectual and developmental disabilities, while also promoting public awareness about the needs of people living with those disabilities. Every Emmaus facility offers a family style atmosphere to foster mutual growth between all individuals. The organization has five permanent homes with 24-hour support and supervision, one short-term respite care home and two supervised apartments. 
"It's an honor to help recognize the Emmaus Community for its tireless work caring for individuals with disabilities across Western Pennsylvania," said Richard Guttman, president of Guttman Oil. "The devotion to helping people with disabilities learn valuable life skills and create opportunities to build communities is inspiring."  
The Emmaus Community of Pittsburgh is one of 12 CITGO Summer Fueling Good campaign winners selected from more than 1,100 charities through a nationwide online vote. More than 100,000 votes were cast to help identify the latest winners in one of four categories: Environmental Protection and Restoration; Education and Social Investment; Energy Assistance and Conservation; and Health and Well-being.
Voting for the Fall 2011 Fueling Good program closed on Oct. 27 and the next 12 winners will be announced in November. Registration for the Winter program begins Dec. 1 and all 501(c) (3) non-profit organizations based in the 26 states and District of Columbia in which CITGO operates are invited to submit an entry at www.FuelingGood.com.
For regular updates and to join the conversation, "Like" CITGO Fueling Good at www.Facebook.com/CITGOFuelingGood and view videos of past winners at www.youtube.com/CITGOFuelingGood.
CITGO, based in Houston, is a refiner, transporter and marketer of transportation fuels, lubricants, petrochemicals and other industrial products. The company is owned by PDV America, Inc., an indirect wholly owned subsidiary of Petroleos de Venezuela, S.A., the national oil company of the Bolivarian Republic of Venezuela. For more information, visit www.CITGO.com.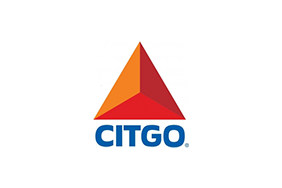 CITGO Petroleum Corporation
CITGO Petroleum Corporation
Headquartered in Houston, Texas, CITGO Petroleum Corporation is a recognized leader in the refining industry with a well-known brand. CITGO operates three refineries located in Corpus Christi, Texas; Lake Charles, La.; and Lemont, Ill., and wholly and/or jointly owns 48 terminals, nine pipelines and three lubricants blending and packaging plants. With approximately 3,400 employees and a combined crude capacity of approximately 769,000 barrels-per-day (bpd), CITGO is ranked as the fifth-largest, and one of the most complex independent refiners in the United States. CITGO transports and markets transportation fuels, lubricants, petrochemicals and other industrial products and supplies a network of approximately 4,700 locally owned and operated branded retail outlets in 30 states and the District of Columbia. CITGO Petroleum Corporation is owned by CITGO Holding, Inc. For more information, visit www.CITGO.com. 
More from CITGO Petroleum Corporation