Published 10-28-11
Submitted by CITGO Petroleum Corporation
/PRNewswire/ - CITGO Petroleum and local Marketer Bazzi Oil have named the Community Heath Awareness Group (CHAG) as a 2011 CITGO Summer Fueling Good winner. Recognized for its ongoing efforts to provide assistance to high-risk and HIV-infected individuals throughout the Detroit metropolitan area, the non-profit organization has been awarded $5,000 in CITGO gift cards to help extend its ripple of good and the impact of its work.
"CHAG was the first organization in Detroit to develop and implement an alternative source of AIDS education and information within the African-American community," said Cindy Bolden Calhoun, executive director of CHAG. "It is the help of community partners like CITGO and Bazzi Oil that allows us to continue our mission. We drive hundreds of miles annually to transport HIV-positive individuals to and from medical appointments and other support services and psychosocial groups. Knowing that the fuel for our vehicles is taken care of means that we can spend more of our money and resources on our support and educational programs."
Since 1985, CHAG has been a pioneer in AIDS education and prevention services in the Detroit area. Today, CHAG is the largest minority AIDS service organization in Michigan. It aims to reduce health disparities that negatively impact minority communities by providing a continuum of HIV prevention, HIV care, mental health and substance abuse services in addition to partnering with organizations to address conditions such as obesity, cancer, hypertension, diabetes and heart disease.
"It is an honor to help recognize and reward the Community Health Awareness Group for its ongoing commitment to our community," said Fadel "Fred" Bazzi, Owner of Bazzi Oil. "AIDS is a major issue worldwide, and it is inspiring to see an organization take action against this terrible disease and make sure that at-risk members of the community have somewhere to turn when they need support, education or medical assistance. We are very proud to partner with CITGO in its support of this amazing charity."
CHAG is one of 12 CITGO Summer Fueling Good campaign winners selected from more than 1,100 charities through a nationwide online vote. More than 100,000 votes were cast to help identify the latest winners in one of four categories: Environmental Protection and Restoration; Education and Social Investment; Energy Assistance and Conservation; and Health and Well-being.
The principles of Fueling Good can be seen in all aspects of the CITGO brand and are aligned with the social development principles of the CITGO shareholder, Petroleos Petroleos de Venezuela, S.A. (PDVSA), the national oil company of the Bolivarian Republic of Venezuela.
The Fall 2011 Fueling Good winners will be announced in November. Registration for the Winter program begins Dec. 1 and all 501(c) (3) non-profit organizations based in the 26 states and District of Columbia in which CITGO operates are invited to submit an entry at www.FuelingGood.com.
For regular updates and to join the conversation, "Like" CITGO Fueling Good at www.Facebook.com/CITGOFuelingGood and view videos of past winners at www.youtube.com/CITGOFuelingGood.
About CITGO
CITGO, based in Houston, is a refiner, transporter and marketer of transportation fuels, lubricants, petrochemicals and other industrial products. The company is owned by PDV America, Inc., an indirect wholly owned subsidiary of Petroleos de Venezuela, S.A., the national oil company of the Bolivarian Republic of Venezuela. For more information visit www.CITGO.com.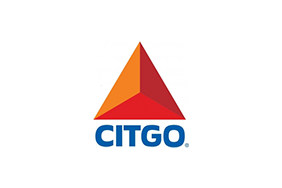 CITGO Petroleum Corporation
CITGO Petroleum Corporation
Headquartered in Houston, Texas, CITGO Petroleum Corporation is a recognized leader in the refining industry with a well-known brand. CITGO operates three refineries located in Corpus Christi, Texas; Lake Charles, La.; and Lemont, Ill., and wholly and/or jointly owns 48 terminals, nine pipelines and three lubricants blending and packaging plants. With approximately 3,400 employees and a combined crude capacity of approximately 769,000 barrels-per-day (bpd), CITGO is ranked as the fifth-largest, and one of the most complex independent refiners in the United States. CITGO transports and markets transportation fuels, lubricants, petrochemicals and other industrial products and supplies a network of approximately 4,700 locally owned and operated branded retail outlets in 30 states and the District of Columbia. CITGO Petroleum Corporation is owned by CITGO Holding, Inc. For more information, visit www.CITGO.com. 
More from CITGO Petroleum Corporation