Published 10-27-11
Submitted by CITGO Petroleum Corporation
/PRNewswire/ - CITGO Petroleum and local Marketer Saunders Oil have named the Sinsinawa Dominicans in Sinsinawa, Wis., as a CITGO 2011 Fueling Good Summer winner. Recognized for its ongoing efforts to help improve society through education and social justice advocacy in the tri-state area, the non-profit organization has been awarded $5,000 in CITGO gift cards to extend its ripple of good and the impact of its work.
"Our sisters minister in a variety of fields such as education, healthcare and counseling. We are called to missions in 30 states and five foreign countries," said Sister Mary Ellen Green, OP, director of development for the Sinsinawa Dominicans. "Often our work requires a lot of travel, and this generous award from CITGO and Saunders Oil takes a large weight off our shoulders."
Since 1847, the Sinsinawa Dominicans have provided counseling, education and a variety of services across their local community in the tri-state area and around the world. Today, there are more than 500 Sinsinawa Dominican Sisters in the United States and abroad working to promote service and goodwill in their communities. On a local level, the sisters dedicate much of their time providing educational assistance to people of all ages, from pre-school to the post-graduate level, offering classes on literacy as well as English as a Second Language (ESL) and GED courses. Their retreat and conference center, Sinsinawa Mound, offers a spiritual respite for both individuals and larger groups.
"It is an honor to help recognize and reward the Sinsinawa Dominicans for their ongoing commitment to our community," said Brian Saunders, Manager at Saunders Oil. "Education is something that cannot be taken for granted at any level. The work of the Catholic sisters to help educate and stress the importance of literacy to everyone from pre-school children to adults with post-graduate degrees is extremely valuable to this community. We are very proud to partner with CITGO in its support of this impressive organization." 
The Sinsinawa Dominicans are one of 12 CITGO Summer Fueling Good campaign winners selected from more than 1,100 charities through a nationwide online vote. More than 100,000 votes were cast to help identify the latest winners in one of four categories: Environmental Protection and Restoration; Education and Social Investment; Energy Assistance and Conservation; and Health and Well-being.
The principles of Fueling Good can be seen in all aspects of the CITGO brand and are aligned with the social development principles of the CITGO shareholder, Petroleos de Venezuela, S.A. (PDVSA), the national oil company of the Bolivarian Republic of Venezuela.
Voting for the Fall 2011 Fueling Good program closes on Oct. 27 and the next 12 winners will be announced in November. Registration for the Winter program begins Dec. 1 and all 501(c) (3) non-profit organizations based in the 26 states and District of Columbia in which CITGO operates are invited to submit an entry at www.FuelingGood.com.
For regular updates and to join the conversation, "Like" CITGO Fueling Good at www.Facebook.com/CITGOFuelingGood and view videos of past winners at www.youtube.com/CITGOFuelingGood.
About CITGO
CITGO, based in Houston, is a refiner, transporter and marketer of transportation fuels, lubricants, petrochemicals and other industrial products. The company is owned by PDV America, Inc., an indirect wholly owned subsidiary of Petroleos de Venezuela, S.A., the national oil company of the Bolivarian Republic of Venezuela. For more information visit www.CITGO.com.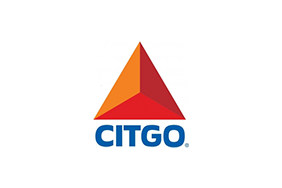 CITGO Petroleum Corporation
CITGO Petroleum Corporation
Headquartered in Houston, Texas, CITGO Petroleum Corporation is a recognized leader in the refining industry with a well-known brand. CITGO operates three refineries located in Corpus Christi, Texas; Lake Charles, La.; and Lemont, Ill., and wholly and/or jointly owns 48 terminals, nine pipelines and three lubricants blending and packaging plants. With approximately 3,400 employees and a combined crude capacity of approximately 769,000 barrels-per-day (bpd), CITGO is ranked as the fifth-largest, and one of the most complex independent refiners in the United States. CITGO transports and markets transportation fuels, lubricants, petrochemicals and other industrial products and supplies a network of approximately 4,700 locally owned and operated branded retail outlets in 30 states and the District of Columbia. CITGO Petroleum Corporation is owned by CITGO Holding, Inc. For more information, visit www.CITGO.com. 
More from CITGO Petroleum Corporation