Published 10-25-11
Submitted by CITGO Petroleum Corporation
/PRNewswire/ - CITGO Petroleum and local CITGO Marketers Parent Petroleum, Graham Enterprises, and the Texor Division of World Fuel Services have named World Relief Chicago a CITGO Fueling Good Summer 2011 winner. Recognized for its ongoing efforts to coordinate legal, educational and employment support for refugees and immigrants, the non-profit organization has been awarded $5,000 in CITGO gift cards to help extend its ripple of good and the impact of its work.
"We help newly arrived refugees from the moment they step off the plane, and stay with them throughout the long process of adjusting to and getting settled in a new country," said Nora Brathol, advancement officer of World Relief Chicago. "Not surprisingly, this involves a lot of driving, whether it's to English classes, job interviews, parent-teacher conferences or any of the other services we provide. Knowing that the gas for our support vehicles is taken care of allows us to focus our money and resources on developing our programs further and reaching out to more people in need."
Since 1980, World Relief Chicago has helped resettle more than 15,000 refugees from Africa, Central America, Eastern Europe, the Middle East, Southern Asia and the former Soviet Union. The organization's 29 staff members are fluent in 10 different languages and provide comprehensive resettlement, case management and employment services to refugees arriving in Chicago as well as legal and educational services to immigrants and refugees. This includes citizenship assistance, English as a Second Language (ESL) classes, in-home English tutoring and a wide range of youth and senior programming to help recent refugees and immigrants become fully integrated and productive members of their new community.
"It is an honor to recognize and reward World Relief Chicago for its ongoing commitment to our community," said Barry Trilla, Senior Vice President with the Texor Division of World Fuels Services. "Coming to a new country and adapting to a new culture can be intimidating. The wide-ranging resettlement and employment services offered by World Relief Chicago show recent immigrants that they have someone on their side, ready to help. We are very proud to partner with CITGO in their support of this fantastic charity."
World Relief Chicago is one of 12 CITGO Summer Fueling Good campaign winners selected from more than 1,100 charities through a nationwide online vote. More than 100,000 votes were cast to help identify the latest winners in one of four categories: Environmental Protection and Restoration; Education and Social Investment; Energy Assistance and Conservation; and Health and Well-being.
The principles of Fueling Good can be seen in all aspects of the CITGO brand and are aligned with the social development principles of the CITGO shareholder, Petroleos de Venezuela, S.A. (PDVSA), the national oil company of the Bolivarian Republic of Venezuela.
Voting for the Fall 2011 Fueling Good program closes on Oct. 27 and the next 12 winners will be announced in November. Registration for the Winter program begins Dec. 1 and all 501( c ) (3) non-profit organizations based in the 26 states and District of Columbia in which CITGO operates are invited to submit an entry at www.FuelingGood.com.
For regular updates and to join the conversation, "Like" CITGO Fueling Good at www.Facebook.com/CITGOFuelingGood and view videos of past winners at www.youtube.com/CITGOFuelingGood.
CITGO, based in Houston, is a refiner, transporter and marketer of transportation fuels, lubricants, petrochemicals and other industrial products. The company is owned by PDV America, Inc., an indirect wholly owned subsidiary of Petroleos de Venezuela, S.A., the national oil company of the Bolivarian Republic of Venezuela. For more information visit www.CITGO.com.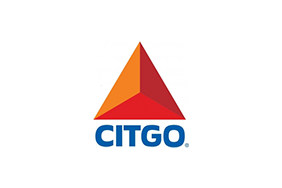 CITGO Petroleum Corporation
CITGO Petroleum Corporation
Headquartered in Houston, Texas, CITGO Petroleum Corporation is a recognized leader in the refining industry with a well-known brand. CITGO operates three refineries located in Corpus Christi, Texas; Lake Charles, La.; and Lemont, Ill., and wholly and/or jointly owns 48 terminals, nine pipelines and three lubricants blending and packaging plants. With approximately 3,400 employees and a combined crude capacity of approximately 769,000 barrels-per-day (bpd), CITGO is ranked as the fifth-largest, and one of the most complex independent refiners in the United States. CITGO transports and markets transportation fuels, lubricants, petrochemicals and other industrial products and supplies a network of approximately 4,700 locally owned and operated branded retail outlets in 30 states and the District of Columbia. CITGO Petroleum Corporation is owned by CITGO Holding, Inc. For more information, visit www.CITGO.com. 
More from CITGO Petroleum Corporation