Published 10-14-11
Submitted by CITGO Petroleum Corporation
/PRNewswire/ - Haitian Students Parents Solidarity Association (HSPSA) is Fueling Good as one of 12 winners in the CITGO Fueling Good summer program. Recognized by CITGO and local Marketer Consumers Petroleum for its ongoing efforts to provide much needed emergency relief for children in Haiti, the non-profit organization has been awarded $5,000 in CITGO Gift Cards to help extend its Ripple of Good and the impact of its work.
"The Fueling Good prize means the world to our members and volunteers. It will have a major impact in our international operations to help those in need," said Garry Paulemon, president of HSPSA. "Through the generosity of Consumers Petroleum and CITGO, we can help even more children have the basic needs that many of us take for granted: food and education." 
The devastation of the January 2010 earthquake in Haiti still lingers throughout the country and in the lives of its people. Thousands of people are living in situations where precarious and poor sanitary conditions have become the norm, and many are at risk from cholera which continues to ravage cities across the country. 
Currently there are more than one million orphans in Haiti. Children who do have parents often cannot receive a good education because their parents do not have jobs. Working with local sponsors in the West Haven community, HSPSA and its volunteers provide Haitian children the opportunity for education, proper nutrition and housing. Members' support aids in ongoing projects, including rebuilding schools and orphanages, improving sanitation, providing clean water and sponsoring children. Sponsor donations help send children to school, provide healthy meals and support teachers striving to care for students. 
"It is an honor to recognize HSPSA for its ongoing efforts to support the growth and success of the children of Haiti," said Doug Spirtt of Trumbull, Conn.-based Consumers Petroleum. "It's inspiring to see members of our community doing good deeds for those less fortunate thousands of miles away. I hope that other people across Connecticut will be inspired to give back to not only their own communities, but to nations stricken with natural disasters."  
The HSPSA of West Haven is one of 12 CITGO Summer Fueling Good campaign winners selected from more than 1,100 charities through a nationwide online vote. More than 100,000 votes were cast to help identify the latest winners in one of four categories: Environmental Protection and Restoration; Education and Social Investment; Energy Assistance and Conservation; and Health and Well-being.
The principles of Fueling Good can be seen in all aspects of the CITGO brand and are aligned with the social development principles of the CITGO shareholder, Petroleos de Venezuela, S.A. (PDVSA), the national oil company of the Bolivarian Republic of Venezuela.
Voting for the Fall 2011 Fueling Good program comes to a close on Oct. 27 and the next 12 winners will be announced in November. Registration for the Winter program begins Dec. 1 and all 501(c) (3) non-profit organizations based in the 26 states and District of Columbia in which CITGO operates are invited to submit an entry at www.FuelingGood.com.
For regular updates and to join the conversation, "Like" CITGO Fueling Good at www.Facebook.com/CITGOFuelingGood and view videos of past winners at www.youtube.com/CITGOFuelingGood.
CITGO, based in Houston, is a refiner, transporter and marketer of transportation fuels, lubricants, petrochemicals and other industrial products. The company is owned by PDV America, Inc., an indirect wholly owned subsidiary of Petroleos de Venezuela, S.A., the national oil company of the Bolivarian Republic of Venezuela. For more information visit www.CITGO.com.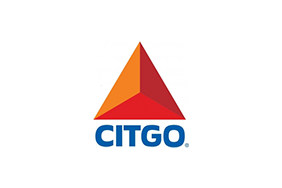 CITGO Petroleum Corporation
CITGO Petroleum Corporation
Headquartered in Houston, Texas, CITGO Petroleum Corporation is a recognized leader in the refining industry with a well-known brand. CITGO operates three refineries located in Corpus Christi, Texas; Lake Charles, La.; and Lemont, Ill., and wholly and/or jointly owns 48 terminals, nine pipelines and three lubricants blending and packaging plants. With approximately 3,400 employees and a combined crude capacity of approximately 769,000 barrels-per-day (bpd), CITGO is ranked as the fifth-largest, and one of the most complex independent refiners in the United States. CITGO transports and markets transportation fuels, lubricants, petrochemicals and other industrial products and supplies a network of approximately 4,700 locally owned and operated branded retail outlets in 30 states and the District of Columbia. CITGO Petroleum Corporation is owned by CITGO Holding, Inc. For more information, visit www.CITGO.com. 
More from CITGO Petroleum Corporation