Published 06-30-11
Submitted by CITGO Petroleum Corporation
/PRNewswire/ - In alignment with the social development and energy efficient programs of its ultimate shareholder, Petroleos de Venezuela, S. A. (PDVSA), CITGO Petroleum Corporation has launched the 2011 CITGO-Venezuela Energy Efficient Lighting Program (EELP). The initiative will provide 500,000 energy efficient compact fluorescent light bulbs (CFLs) to help approximately 50,000 low-income households in 17 U.S. cities save energy and contribute to the protection of the environment.
Founded as a pilot program in 2008, this year's CITGO-Venezuela EELP coincides with the official start of the summer season when electricity bills are expected to rise. Over their lifetime, the CFLs distributed through this program with a $1 million investment by CITGO, will save approximately $30 million in energy costs, almost 225 million kilowatt hours and reduce carbon dioxide emissions equivalent to removing more than 28,000 cars off the road.
"We are helping low-income families save money in the communities we serve. At the same time, this is a small contribution by CITGO to the global effort towards preserving the environment," said CITGO Chairman, President and CEO Alejandro Granado.
The 17 participating cities include Houston and Corpus Christi, Texas; Lemont and Chicago, Ill.; Lake Charles and New Orleans, La.; Atlanta, Ga., Birmingham, Ala., Greensboro, N.C., Greenville, S.C., Jackson, Miss., Little Rock, Ark., Miami, Fla., Milwaukee, Wis., Nashville, Tenn., New York City, N.Y., and Washington, D.C.
In coordination with Community Action groups, the distribution of CFLs will also involve educational brochures about energy efficient use and energy conservation in each location, as well as detailed information on the proper disposal of CFLs.
Simple energy-savings actions like those encouraged through the CITGO-Venezuela EELP have proved to make a significant, positive impact. According to official figures, if every U.S. home replaced just one light bulb with a CFL, the country would save enough energy to light more than three million homes for a year, save more than $600 million in annual energy costs, and prevent greenhouse gases equivalent to the emissions of more than 800,000 cars.
About CITGO
CITGO, based in Houston, is a refiner, transporter and marketer of transportation fuels, lubricants, petrochemicals and other industrial products. The company is owned by PDV America, Inc., an indirect wholly owned subsidiary of Petroleos de Venezuela, S.A., the national oil company of the Bolivarian Republic of Venezuela.

For more information visit www.citgo.com.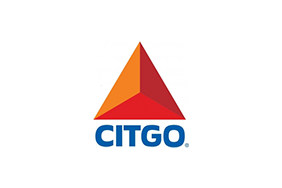 CITGO Petroleum Corporation
CITGO Petroleum Corporation
Headquartered in Houston, Texas, CITGO Petroleum Corporation is a recognized leader in the refining industry with a well-known brand. CITGO operates three refineries located in Corpus Christi, Texas; Lake Charles, La.; and Lemont, Ill., and wholly and/or jointly owns 48 terminals, nine pipelines and three lubricants blending and packaging plants. With approximately 3,400 employees and a combined crude capacity of approximately 769,000 barrels-per-day (bpd), CITGO is ranked as the fifth-largest, and one of the most complex independent refiners in the United States. CITGO transports and markets transportation fuels, lubricants, petrochemicals and other industrial products and supplies a network of approximately 4,700 locally owned and operated branded retail outlets in 30 states and the District of Columbia. CITGO Petroleum Corporation is owned by CITGO Holding, Inc. For more information, visit www.CITGO.com. 
More from CITGO Petroleum Corporation