Published 06-16-11
Submitted by Maala - Business for Social Responsibility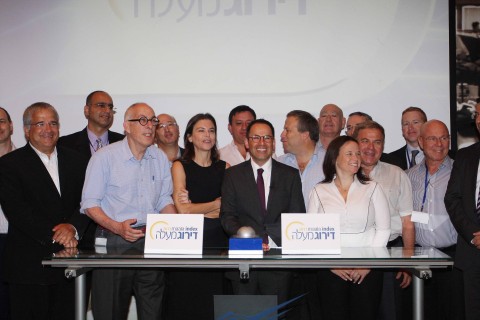 Maala unveiled the results of its 2011 CSR Index at the Tel Aviv Stock Exchange this month. Eighty-five leading companies participated in the Index, representing 60% of the business sector's output. The Index includes public companies traded on the TASE, as well as local branches of multinationals such as: Intel, Microsoft, HP, Siemens SAP, P&G, Unilever, Motorola, Coca Cola and others.
A social-environmental snapshot of the Israeli economy, as revealed by the 2011 Index:

62% of manufacturers have set goals for waste reduction, water and electricity conservation.

94% of participating companies are addressing environmental issues.

Among participating companies, 7% of employees are from the Arab sector, while only 1.1% employ people with disabilities.

84% of the companies educate their employees about sexual harassment in the workplace.

Among 40% of companies, less than 1/3 of the board of directors is composed of independent board members, as per government recommendations.

Only 12% of board members are women.

76% of top income earners at the companies are men.

Only 24 out of the 85 companies ranked publish corporate social and environmental responsibility reports.
The 2011 Maala Index reveals a continuing upswing in the adoption of CSR principles by Israel's most prominent companies, with 12 new participating companies in 2011 and 15 more set to join in 2012. The purpose of the Index is to encourage companies to integrate social and environmental goals into their business models.
Maala CEO Momo Mahadav: "The Maala Index is a tool for integrating social and environmental values into the workings of the economy's most prominent companies. Many of the standards in the Index have been adopted by the companies and are contributing to the creation of healthier organizations."
Mahadav added: "The results of the 2011 Index indicate a positive trend in the adoption of social and environmental responsibility principles among Israeli companies. The combined score of 18 participating companies improved this year by over 10%. However, the process of internalizing change is one that takes place over the long term. The challenge for 2012 is to move from formulating policies and procedures toward implementation."
Participation in the Maala Index is up 15% from last year, including private firms, public-sector companies and publicly-traded companies. Among them: Israel Electric Corporation, Arab Israel Bank, Gadot Group, Micron Semiconductor Israel, BMC Software and Ten Petroleum Company.
The companies participating in the Index are public and private firms with an annual turnover above NIS 320 million, and which are included in B&D Israel, BDi or TASE lists. Companies are scored and given one of 3 possible rankings: Platinum, Gold or Silver.
Participating companies are asked to submit data regarding their activities as they relate to: ethics, community investment, environment, corporate governance and workplace. The Index gives special consideration to issues of transparency, such as: publication of ethical codes, philanthropic policy and CSR reporting. Companies' reports are signed by their CEO, and cross-referenced with financial reports and additional quantitative assessments.
Data submitted by participating companies is analyzed by Greeneye, the Israeli representative of EIRIS, in consultation with S&P Maalot, based on models developed by McKinsey Israel and overseen by Ernst & Young.
Based on the 2011 Index, companies with strong performance in CSR will be grouped into an investment tool on the Tel Aviv Stock Exchange.
The Maala Index is completely voluntary. Participating companies choose to report their activities and expose their data without being required to do so by law. Maala welcomes additional companies who wish to participate in the Index in the future.
For more details on the 2011 Index: http://www.maala.org.il/en/company/ranking/2011/
About Maala
Maala is the leading professional umbrella organization for member companies innovating in the field of corporate social responsibility (CSR) in Israel. Maala helps companies plan, initiate and implement processes of organizational change toward greater social and environmental responsibility.
Maala's major activities include: developing innovative CSR models, training CSR managers in Israeli companies, knowledge development, raising awareness about CSR in Israel, compiling data and developing professional tools.
Maala has produced the Maala Index, which ranks public and private companies according to their commitment to the principles of CSR, since 2003, and also produces the Code for Social Management in Companies, a guidebook for CSR-based management.
Maala Chairperson: Ofra Strauss, Chair of Strauss Group
CEO: Momo Mahadav
Founder: Talia Aharoni
On the web: www.maala.org.il/en
On Twitter: @CSRIsrael
For more details, contact us at info@maala.org.il.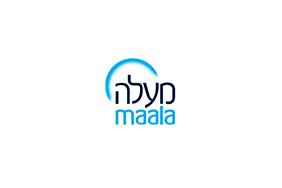 Maala - Business for Social Responsibility
Maala - Business for Social Responsibility
Maala is a non-profit corporate membership organization promoting ESG and corporate social responsibility (CSR) in Israel. Founded in 1998, Maala is considered as the ESG standards-setting organization in Israel. Presently, the membership organization is comprised of some 130 members, Israel's largest companies.
Maala publishes the Maala ESG indexes annually on the Tel Aviv Stock Exchange, and as of 2016 organizes an annual international conference in Tel Aviv.
Our Mission
Helping companies increase their social and environmental impact
Sharing practices & mutual learning
Flagging priorities & developing joint initiatives
Setting voluntary standards for business in Israel
Driving Change through
A network of 120 member companies, Israeli and global companies operating in Israel 2. A hub for sustainable business practices, solutions and cross-sector collaboration.
An annual CSR index rating 153 companies, also traded on the Tel Aviv Stock Exchange.
Maala ESG Index Facts & Figures
Over 150 companies rated. (vs. 47 when the index was launched in 2006)
- Approx. half are of Israel's large companies, rated on the Maala Advanced Index
- Approx. half are of Israel's mid-size companies, rated on the Maala Basic Index
Aggregate revenue: $137 billion; over 350,000 employees
TA Maala Index includes half of the total market value traded on the TASE.
Maala ESG Index Main Features
National based index – a prestigious Israeli business club
Local adaptation of global ESG and sustainability standards
A guidebook for local expectations and priorities
Reflects local market business culture