Published 06-15-11
Submitted by Social Accountability International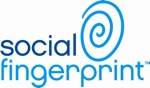 Social Accountability International (SAI) is pleased to announce its latest Social Fingerprint® training course, "Building Your Internal Social Performance Team." This new course helps companies learn how to build the team and improve labor standards and working conditions in their company and their supply chain.
Improving labor standards and working conditions requires a group of committed, trained people leading the effort to build a strong internal social performance team. SAI's latest course provides participants with the tools and training needed to get it done. From team selection, to training, to empowering -- the course provides the knowledge and skills needed to lead positive change.
"Social Fingerprint® takes a unique 'measure and improve' approach. It breaks the idea of management systems into nine component parts, which makes it easier to define the path to improvement and break the journey into manageable steps," said Craig Moss, SAI's Director of Corporate Programs and Training. "Having a strong Internal Social Performance Team is critical to driving any sustainable improvement in labor and working conditions. The team includes members from several functional areas in the company, as well as worker representation. It's a great way to improve worker-manager communication channels."
During the course, SAI's Director of Field Services, Doug DeRuisseau, provides stories from the field to illustrate some of the challenges often faced, and how to overcome them while staying focused on the goals. The course also integrates the latest team building and change management techniques. SAI has partnered with the Rapid Results Institute to incorporate its proven 'Rapid Results Approach' to help leaders begin to make improvements in their company's labor conditions, using 100-day Rapid Results Initiatives.
All course participants receive a 7-step guide that includes tools and forms to take immediate action. Participants that earn a passing score on the final test will receive a Certificate of Successful Completion. This course is also a first step in a learning path towards developing you as a qualified Team Leader. To register for the course visit: http://www.socialfingerprint.org/Internal-Social-Performance-Team.html.
In addition to being offered as an online e-learning course, "Building Your Internal Social Performance Team" will also be offered in classrooms around the world. In the U.S., SAI has teamed up with its newest Authorized Representatives, The Cahn Group and Newport Consulting Group, who will work closely with SAI to develop and deliver training, technical assistance and other services on behalf of SAI, focusing specifically in North America. The Cahn Group is led by its Principal, Doug Cahn, and Newport Consulting Group is led by its Managing Principal, William Newman.
About SAI's Social Fingerprint® Program
Based on over a decade of experience, SAI's Social Fingerprint® Program is a suite of ratings, training, and toolkits, that help companies to implement management systems in a credible, pragmatic and cost-effective way, supported through its online hub -- the Social Fingerprint® Training Center. Through the Social Fingerprint® Program, companies can select components to enhance their existing corporate code of conduct program, or to evaluate their social performance or that of their suppliers. Companies, primarily supplies to multi-national brands and retailers, have engaged in this program across 20 countries worldwide. Take a tour of the Social Fingerprint® program: www.socialfingerprint.org/demo/demo_SFInYourCompany.html.
About the Rapid Results Institute
The Rapid Results Institute is a non-profit organization dedicated to fostering results driven Experimentation, Achievement, and Learning as a way to tackle economic and social challenges in developing countries. It was founded with the support of senior partners at Schaffer Consulting, and its work is based on their highly successful models for change management and results acceleration in Fortune 500 corporations. The Institute builds local capability in developing countries to provide coaching support to leaders and teams interested in accelerated results and sustained impact. Website: www.rapidresults.org.
About The Cahn Group
The Cahn Group, LLC is a corporate responsibility consultancy dedicated to creating sound business practices that are consistent with societal needs and stakeholder expectations. Doug Cahn is the principal of The Cahn Group, LLC, and has been a corporate responsibility and public policy executive for nearly 30 years. During that time, he has implemented corporate programs that address supply chain labor standards, human rights, environment, government relations, community relations, advocacy and communications. Mr. Cahn is a pioneer in applying corporate codes of conduct to factories owned and operated by third parties in Asia, Central America and Eastern Europe. He currently serves as a member of the Advisory Board of the Fair Factories Clearinghouse, a member of the Board of Verité and a member of the Advisory Board of GoodWeave. Website: www.thecahngroup.com.
About Newport Consulting Group
Newport Consulting Group is an independent management consulting firm specializing in strategy, operations, risk management, and technology for commercial, public sector, not for profit, and high growth organizations. The firm maintains focused service offerings in market diversification and growth, enterprise performance, governance risk and compliance, program design and oversight, innovation management, and sustainability. William Newman is the Managing Principal of Newport Consulting Group and brings 25 years of experience in strategy and operations planning across multiple industry sectors. He is a Certified Management Consultant since 1995 and has led several consulting practices at Booz & Company, DMR Consulting, KPMG BearingPoint, and Grant Thornton. He is a member of the adjunct faculty at Northwood University, a participant in the University of Oregon Sustainability Leadership Program, and a member of the McKinsey Quarterly Executive Panel. Website: www.newportconsgroup.com, Twitter: @newport_consult.
Social Accountability International (SAI) is a non-profit, multi-stakeholder organization established to advance the human rights of workers and the social responsibility of companies by promoting decent work conditions and labor rights through voluntary standards. SAI is among the world's leading supply chain management and CSR training organizations, and has provided training to over 20,000 people since its establishment in 1997. SAI developed one of the world's preeminent social standards -- SA8000® -- a recognized benchmark among the voluntary codes and standards initiatives. Over 1.4 million workers are employed in over 2,400 SA8000® facilities in 65 countries, across 65 industrial sectors.
SAI is headquartered in the United States with field representation in Brazil, China, Costa Rica, India, Netherlands, Nicaragua, Philippines, Switzerland, United Arab Emirates and the United States. Subscribe to SAI's e-Newsletter: www.sa-intl.org/news or follow SAI on Twitter: @sa_intl.

Social Accountability International
Social Accountability International
Founded in 1997, Social Accountability International (SAI) is a global non-governmental organization with a mission to advance human rights at work. SAI's vision is of decent work everywhere—sustained by an understanding that socially responsible workplaces benefit business while securing fundamental human rights. SAI empowers workers and managers at all levels of businesses and supply chains, using its multi-industry SA8000® Standard, as well as Social Fingerprint®, TenSquared, and other training and capacity-building programs. SAI is a leader in policy and implementation, working together with a diverse group of stakeholders, including brands, suppliers, governments, trade unions, non-profits, and academia.
More from Social Accountability International