Published 06-07-11
Submitted by Marriott International, Inc.
A group of leaders in the hotel industry representing brands, hotel suppliers, architecture firms, purchasing companies, and sustainability experts today launched the Hospitality Sustainable Purchasing Consortium. The Consortium, led by MindClick SGM™, will work collaboratively to facilitate greening the furniture, fixture and equipment (FF&E) supply chain for hotels by:
Leading the industry in development of an industrywide Hospitality Sustainable Purchasing Index (HSPI) to comprehensively measure the sustainability of FF&E suppliers and the products they sell;

Collaborating to establish consistent measures of sustainable purchasing performance for brands, owners and FF&E manufacturers; and

Establishing key performance indicators that enhance the environmental and social impact of the hotel industry while continuing to provide the highest levels of quality and service for hotel guests.
With nearly 51,0001 lodging properties in the United States alone, and billions of dollars spent in FF&E purchasing annually, the hospitality industry has an important role to play in its path toward greater sustainability. Industry leaders recognize that reducing their environmental footprint can only be accomplished through the combination of sustainable buildings, operations and greening the supply chain.
The goal of the Consortium is to provide the industry with a unified approach to greening the global supply chain through customization of an industrywide purchasing index (HSPI) that measures and reports on the sustainability performance of suppliers. Beginning with FF&E, the HSPI will set the standard for sustainable purchasing and create a repository of supplier performance, including corporate social responsibility, product, and environmental sustainability.
Consortium founding members include Marriott International, Audit Logistics, Benjamin West, Delta Faucet Company, Innvision, InterfaceFLOR, PE INTERNATIONAL Inc., RTKL, SERA Architects, and Valley Forge Fabrics.
"Marriott has a more than 20-year commitment to environmental sustainability," said Dave Lippert, Marriott vice president of architecture & construction procurement. "Our membership in this consortium will help us meet our aggressive goals to continue to reduce our global footprint."
MindClick SGM™ and Consortium members will work together to facilitate alignment of HSPI with industry accepted sustainability standards including the LEED® rating system and various product category standards.
For more: http://www.hspiconsortium.com

1Based on properties with 15 or more rooms. American Hotel & Lodging Association website. Number as of end of 2009.
About Marriott International
MARRIOTT INTERNATIONAL, INC. (NYSE:MAR) is a leading lodging company with more than 3,600 lodging properties in 71 countries and territories. The company is headquartered in Bethesda, Maryland, USA, and had approximately 129,000 employees at 2010 year-end. It is ranked by FORTUNE as the lodging industry's most admired company and one of the best companies to work for. In fiscal year 2010, Marriott International reported sales from continuing operations of nearly $12 billion. The company's Spirit To Preserve® environmental strategy calls for: Greening its $10 billion supply chain; further reducing fuel consumption by 25 percent per available room; creating green construction standards for hotel developers to achieve LEED certification from the U.S. Green Building Council; educating and inspiring employees and guests to support the environment; and helping protect the rainforest. For more information, visit www.marriott.com/environment. Also, join the conversation about traveling green by following MarriottGreen: www.twitter.com/marriottgreen.
About MindClick SGM
MINDCLICK SGM, LLC, a leading sustainability research and consulting firm, provides clients with performance measurement tools to develop, implement, improve and promote product and company sustainability. Serving clients ranging from global Fortune 1000 companies in consumer products, automotive, and hospitality, to family owned building products suppliers, to government municipalities, MindClick drives growth through sustainability. Headquartered in Los Angeles with offices in San Francisco and Seattle, MindClick combines a decade of experience in sustainability with 20+ years of research, product development and marketing expertise. The result is sustainability performance rating services that provide executive decision makers with the knowledge to maximize business success. For more information, visit www.mindclicksgm.com.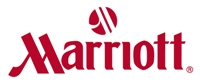 Marriott International, Inc.
Marriott International, Inc.
Marriott International, Inc. (NYSE: MAR) is a leading lodging company based in Bethesda, Maryland, USA, with more than 3,800 properties in 72 countries and territories and reported revenues of nearly $12 billion in fiscal year 2012.
The company operates and franchises hotels and licenses vacation ownership resorts under 18 brands, including Marriott Hotels, The Ritz-Carlton, JW Marriott, Bulgari, EDITION, Renaissance, Gaylord Hotels, Autograph Collection, AC Hotels by Marriott, Courtyard, Fairfield Inn & Suites, SpringHill Suites, Residence Inn, TownePlace Suites, Marriott Executive Apartments, Marriott Vacation Club, Grand Residences by Marriott and The Ritz-Carlton Destination Club. There are approximately 325,000 employees at headquarters, managed and franchised properties. Marriott is consistently recognized as a top employer and for its superior business operations, which it conducts based on five core values: put people first, pursue excellence, embrace change, act with integrity, and serve our world. For more information or reservations, please visit our website at
www.marriott.com
, and for the latest company news, visit
www.marriottnewscenter.com
.
More from Marriott International, Inc.