Published 04-18-11
Submitted by Berrett-Koehler Publishers
Berrett-Koehler Publishers make an effort to extend their mission of "Creating a World That Works for All" into the environmental space, with the publication of three "green" titles this season. Spanning the categories of marketing, spirituality, and business, these books help readers become more environmentally conscious all year long.
The New Rules of Green Marketing by Jacquelyn Ottman has must-read for all brand managers who need to integrate green into their business. With over two decades experience in the green marketing field, Ottman is the go-to expert when it comes to green marketing, explaining how companies must shift their marketing tactics to appeal to mainstream consumers who looking for greener options at the store.
Street Smart Sustainability by David Mager and Joe Sibilia explains the nuts and bolts of building a sustainable business. From getting employee buy-in and conducting a current sustainability audit to developing a plan of action and measuring progress, this book presents everything you need to know to create a truly sustainable business.
Green Deen by Ibrahim Abdul-Matin offers a unusual perspective on environmentalism through the perspective of Islam. Ibrahim Abdul-Matin draws on research, scriptre, and interviews with Muslim Americans to trace Islam/s most profound dedication to humankind's collective role as stewards of the Earth.
For more information on any of these titles, or to obtain review copies, please contact Cynthia Shannon at cshannon@bkpub.com.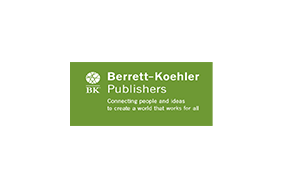 Berrett-Koehler Publishers
Berrett-Koehler Publishers
Berrett-Koehler Publishers is a mission-based, independent publishing company located in Oakland, CA. Berrett-Koehler's (BK) mission is - Connecting People and Ideas to Create a World that Works for All. BK publishes books in the areas of sustainable business, corporate social responsbility, leadership, social justice, politics, economics, and personal development. BK is both a B-Corp and a Benefit Corporation.
More from Berrett-Koehler Publishers