Published 03-29-11
Submitted by Social Accountability International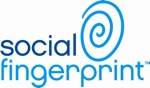 Social Accountability International's (SAI) Social Fingerprint™ is being used by companies in over 20 countries to measure their social performance now, and then learn how to improve it. Participating companies, primarily suppliers to multi-national brands and retailers, have engaged in this program of ratings, training and toolkits.
The program, released in September 2010, includes the Social Fingerprint™ Company Rating System, the Social Fingerprint™ Supply Chain Management Rating System, plus all of the components needed to help companies build capacity immediately. Companies can pick and choose from the Social Fingerprint™ program components to enhance their existing corporate code of conduct program, or they can use the program to evaluate their own social performance or that of their suppliers.
"Introducing Social Fingerprint™ is a great step forward for SAI, as it leverages our experience from the SA8000® labor standard," said Alice Tepper Marlin, SAI President. "Social Fingerprint™ takes the management systems concept and breaks it into component processes so that companies can take much more targeted steps towards improvement."
Based on years of experience, SAI has created the Social Fingerprint™ program to help companies implement management systems in a credible, pragmatic and cost-effective way. The ratings help companies go beyond looking at code violations, to evaluating the processes that are essential to high-level social performance. The program's process-based approach is a practical way to drive improvement regardless of what corporate or industry code is being used. In order to make the program cost-effective, SAI has created an online hub - the Social Fingerprint™ Training Center - as a way to supplement classroom training.
Craig Moss, Director of Corporate Programs and Training at SAI added, "We found that a lot of people had a vague understanding of management systems. They were asking what to do in simple, practical terms. The Social Fingerprint™ program addressed this need in two ways: first, we broke management systems into separate processes that people can understand and work to improve; second, we made our training more accessible. Classroom seminars are a fantastic learning experience, but we see that companies need ongoing training and support to drive change. The only practical way to do this is to reinforce classroom training with e-learning."
The Social Fingerprint™ Training Center gives people easy and cost-effective online access to all components of the Social Fingerprint™ program. The first course, "Social Fingerprint™: Getting Started in Your Company" features a cornerstone of the program - The Social Fingerprint™ Company Rating System. This rating system enables a company to assess its own Social Fingerprint™ by examining internal social performance in nine key processes. The course also allows companies to take a self-assessment online. Once the self-assessment is completed, the course calculates an average score across these 9 key categories and gives the company its "Social Fingerprint™" on a scale of 1 - 5. The course also contains 90 tips for immediate improvement. To date, almost all of the companies have also had an independent evaluation conducted by SAI, which then produces an evaluation report and step-by-step improvement plan.
The 9 categories being measured are:

Management Systems

Internal Social Compliance Team

Worker Involvement & Communication

Complaint Management & Resolution

Level and Type of Non-conformances

Progress on Corrective Actions

External Verification and Stakeholder Engagement

Training & Capacity Building

Management of Suppliers & Contractors
"We know there is a great deal of talk about shifting from auditing to capacity building. So we set out to give people something credible, pragmatic and cost-effective," said Moss. "We wanted to change the dialogue between buyers and suppliers - to move it away from the 'cat and mouse' game. Our Social Fingerprint™ program allows companies to see where they are now. But more exciting, it defines a clear path to improvement and breaks the journey into small steps."
Companies can use the Social Fingerprint™ program in many different ways. It can be used to create a baseline rating as well as help identify specific areas for improvement. The training and tools can be used to improve performance in any of the 9 categories regardless of whether or not a company has gone through the full initial rating. The Social Fingerprint™ Training Center even allows SAI to provide sophisticated reporting on one company or groups of companies. It also lets them analyze their own progress as they go.
"Improving processes will help a company improve performance to any credible labor code or standard. This extends the management systems concept even deeper into the world's supply chains," said Tepper Marlin. "It lets us make immediate and significant improvement to the world's working conditions even more quickly and effectively. This is an exciting time for all of us at SAI."
Take a tour of the Social Fingerprint™ program: www.socialfingerprint.org/demo/demo_SFInYourCompany.html
Social Accountability International (SAI) is a non-profit, multi-stakeholder organization established to advance the human rights of workers and the social responsibility of companies by promoting decent work conditions and labor rights through voluntary standards. SAI is among the world's leading social compliance training organizations, and has provided training to over 20,000 people since its establishment in 1997. SAI developed one of the world's preeminent social standards - SA8000® - a recognized benchmark among the voluntary codes and standards initiatives. Over 1.4 million workers are employed in over 2,400 facilities in 65 countries across 65 industrial sectors.
SAI is headquartered in the United States with field representation in Brazil, China, Egypt, India, the Netherlands, Nicaragua, Turkey, Vietnam, and UAE.

Social Accountability International
Social Accountability International
Founded in 1997, Social Accountability International (SAI) is a global non-governmental organization with a mission to advance human rights at work. SAI's vision is of decent work everywhere—sustained by an understanding that socially responsible workplaces benefit business while securing fundamental human rights. SAI empowers workers and managers at all levels of businesses and supply chains, using its multi-industry SA8000® Standard, as well as Social Fingerprint®, TenSquared, and other training and capacity-building programs. SAI is a leader in policy and implementation, working together with a diverse group of stakeholders, including brands, suppliers, governments, trade unions, non-profits, and academia.
More from Social Accountability International