Published 03-29-11
Submitted by Bacardi Limited

The Bacardi Americas Corporate Headquarters in Coral Gables, Fla. has been awarded the U.S. Green Building Council's prestigious LEED Gold Certification in Commercial Interiors. (PRNewsFoto/Bacardi U.S.A., Inc., Robert Baldwin)
/PRNewswire/ - Bacardi U.S.A., Inc., the U.S. distribution and marketing arm of one of the world's leading wine and spirits producers, announced today its Bacardi Americas Headquarters in Coral Gables, Fla. has earned Gold Certification in Commercial Interiors (CI) from the U.S. Green Building Council's 'Leadership in Energy and Environmental Design' (LEED).
The LEED green building certification program encourages and accelerates the global adoption of sustainable green building and development practices through a suite of ratings systems that recognize projects which implement strategies for better environmental and health performance. The program scores projects based on LEED credits that can be earned in eight environmental categories and awards four levels of certification: Certified (21-26 credits), Silver Rating (27-31 credits), Gold Rating (32-41 credits) and Platinum (41+ credits).
The Bacardi Americas Headquarters, occupying 207,630 sq. ft. of office space in a fifteen-story, Mediterranean-styled building located at 2701 Le Jeune Road (corners of Le Jeune Road and Almeria Avenue), received a total of 36 LEED credits in five environmental categories defined by LEED including Sustainable Sites, Water Efficiency, Energy & Atmosphere, Materials & Resources and Indoor Environmental Quality.
LEED Gold-CI Certification was based on a number of green design and construction features that positively impact the project itself and the broader community. These features include:
Water use reduction

Optimized energy performance

Indoor environmental air quality

Heat island reduction

Development density and community

Availability of alternative transportation

Construction waste management

Innovation in design
"We made it a priority to create a high-performance, environmentally responsible office environment for our employees and the community," said John Esposito, president and CEO, Bacardi U.S.A., Inc. "It's tremendously satisfying we've accomplished that, surpassing our aspirations by achieving Gold LEED status and creating a sustainable workplace that will benefit our surroundings for years to come."
The building houses more than 300 employees of the Bacardi Americas region, including Bacardi U.S.A., Inc., Bacardi Latin America and Bacardi Americas Travel Retail.
In addition to LEED aspects, the building is equipped with the latest IT infrastructure which delivers faster access to information, supports global communications, and fosters better collaboration. These include voice over IP telephone calls, faster access to Internet-based services, collaboration tools, and rich media intranets, among others.
The headquarters also has one of four global company Telepresence suites which use high-definition video and audio for groups to meet and collaborate in multiple locations worldwide in real-time. The Telepresence capability improves ease and security of collaboration internally and externally with suppliers, partners and customers. Other benefits include reduced corporate travel and a smaller carbon footprint.
About Bacardi U.S.A., Inc.
Bacardi U.S.A., Inc. is the United States import and distribution arm of one of the world's leading spirits and wine producers. The company boasts a portfolio of some of the most recognized and top-selling spirits brands in the United States including BACARDI® rum, the world's favorite and best-selling premium rum, as well as the world's most awarded rum; GREY GOOSE® vodka, the world-leader in super-premium vodka; DEWAR'S® Blended Scotch Whisky, the number-one selling blended Scotch whisky in the United States; BOMBAY SAPPHIRE® gin, the top-valued and fastest-growing premium gin in the world; CAZADORES® 100 percent blue agave tequila, the number-one premium tequila in Mexico and a top-selling premium tequila in the United States; MARTINI® vermouth, the world-leader in vermouth; and other leading and emerging brands. For additional information, visit www.bacardiusa.com.
About U.S. Green Building Council
The Washington, D.C.-based U.S. Green Building Council is committed to a prosperous and sustainable future for our nation through cost-efficient and energy-saving green buildings. With a community comprising 80 local affiliates, more than 18,000 member companies and organizations, and more than 155,000 LEED Professional Credential holders, USGBC is the driving force of an industry that is projected to contribute $554 billion to the U.S. gross domestic product from 2009-2013. USGBC leads an unlikely diverse constituency of builders and environmentalists, corporations and nonprofit organizations, elected officials and concerned citizens, and teachers and students.
Buildings in the United States are responsible for 39% of CO2 emissions, 40% of energy consumption, 13% water consumption and 15% of GDP per year, making green building a source of significant economic and environmental opportunity. Greater building efficiency can meet 85% of future U.S. demand for energy, and a national commitment to green building has the potential to generate 2.5 million American jobs.
About LEED
The U.S. Green Building Council's LEED green building certification system is the foremost program for the design, construction and operation of green buildings. Over 32,000 projects are currently participating in the commercial and institutional LEED rating systems, comprising over 9.6 billion square feet of construction space in all 50 states and 114 countries. By using less energy, LEED-certified buildings save money for families, businesses and taxpayers; reduce greenhouse gas emissions; and contribute to a healthier environment for residents, workers and the larger community. USGBC was co-founded by current President and CEO Rick Fedrizzi, who spent 25 years as a Fortune 500 executive. Under his 15-year leadership, the organization has become the preeminent green building, membership, policy, standards, influential, education and research organization in the nation. For more information, visit www.usgbc.org.
THIRSTY FOR LIFE? DRINK RESPONSIBLY.
www.Bacardi.com
©2011 BACARDI AND THE BAT DEVICE ARE REGISTERED TRADEMARKS OF BACARDI & COMPANY LIMITED. BACARDI U.S.A., INC., CORAL GABLES, FL. RUM-40% ALC. BY VOL.; FLAVORED RUM - 35% ALC. BY VOL.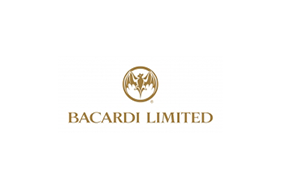 Bacardi Limited