Published 03-15-11
Submitted by Deloitte
Deloitte is again teaming with United Way and Teach For America to host its fourth annual "Maximum Impact: Deloitte's Alternative Spring Break," a program that combines undergraduate recruiting with skilled volunteerism.
With significant hiring planned at Deloitte, including 5,400 new campus hires this year alone, programs such as Maximum Impact help Deloitte identify and connect with high-potential undergraduate candidates early in their college careers. The volunteerism aspect of the program ties to Deloitte's community involvement effort to encourage low-income students to follow a path to college and career success.
Maximum Impact will offer nearly 90 students from 42 colleges and universities the opportunity to get an up-close view of Deloitte's people, culture and values. Through the program, these undergraduates will learn about careers in professional services and the importance of giving back to the community, while Deloitte professionals get to know the recruits in an informal setting.
"Corporate culture is particularly important to today's undergraduates who want to be involved in their communities and look for an employer who shares their passion for service," said Diane Borhani, Deloitte's U.S. campus recruiting leader. "We are giving our people and potential employees the chance to volunteer in a meaningful way, while supporting an issue that is strategically important to our business and our need for educated talent in the future. There are few better ways to experience first-hand Deloitte's culture of service and education commitment than Maximum Impact."
Two different spring break programs, co-hosted with United Way and Teach For America, emphasize Deloitte's focus on helping increase college enrollment. Through a variety of service projects that include college preparation, teaching lessons and literary skill development, volunteers will help children struggling with educational disadvantages. The program schedule and activities are as follows:

March 12 - 18: Deloitte and United Way will bring 52 students to Washington, D.C. to participate in activities that encourage college attendance and help prepare underserved youth for future success in the workforce. Participants will help students develop college preparation and work-readiness techniques using curriculum supplied by College Summit, Urban Alliance, Junior Achievement and CollegeTracks development programs.


March 20 - March 24: Deloitte and Teach For America will engage 35 students in Memphis, Tenn., with projects that range from reading and vocabulary instruction to assisting teachers in the classroom from the elementary through high school level. Projects will also include renovations to Memphis-area school facilities.
United States eight-time Winter Olympic medalist Apolo Anton Ohno kicked off the Maximum Impact event in Washington, D.C. on March 12, conveying to student participants that a commitment to service goes hand-in-hand with professional achievement. Ohno has joined other Olympians and Paralympians at Deloitte campus recruiting events, where these athletes share their inspiring stories of success and community involvement. Similar to Maximum Impact, these activities engage potential recruits in a non-traditional setting, while underscoring Deloitte's values and reinforcing the organization's high-performance culture.
"Undergraduate students are at a pivotal point in their lives, thinking about their professional futures and the impact they can make in the world," said United States eight-time Winter Olympic medalist Apolo Anton Ohno. "No matter what career path they choose, or where their ambitions take them, they will have the power to share their career success in a way that can positively influence someone else's life and make a difference in their communities."
"United Way shares Deloitte's profound commitment to education and to inspiring our country's future leaders to become engaged in volunteer service," said Randy Punley, director of corporate and media partnerships at United Way. "We applaud Deloitte for its outstanding leadership in this area, and we're proud to work with them again on Alternative Spring Break."

Maximum Impact is also an extension of Teach For America and Deloitte's collaborative recruiting efforts. Through a deferral program, qualified undergraduate new hires may choose to first work as a Teach For America employee prior to starting their career at Deloitte.
"Working with organizations like Deloitte helps us recruit talented individuals to teach in high-need schools in low-income communities across the country," said Elissa Clapp, senior vice president of recruitment at Teach For America. "Deloitte's relationship with Teach For America and its Maximum Impact program demonstrate Deloitte's commitment to education and to fostering leadership in our communities, and we are excited to team up with Deloitte again this year."
As used in this document, "Deloitte" means Deloitte LLP and its subsidiaries. Please see www.deloitte.com/us/about for a detailed description of the legal structure of Deloitte LLP and its subsidiaries.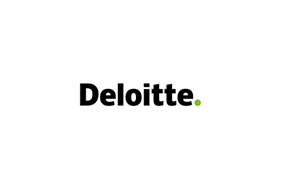 Deloitte
Deloitte
"Deloitte" is the brand under which 165,000 dedicated professionals in independent firms throughout the world collaborate to provide audit, consulting, financial advisory, risk management, and tax services to selected clients. These firms are members of Deloitte Touche Tohmatsu ("DTT"), a Swiss Verein. In the United States, Deloitte LLP is the member firm of DTT. Like DTT, Deloitte LLP does not provide services to clients. Instead, services are primarily provided by the subsidiaries of Deloitte LLP, including Deloitte & Touche LLP, Deloitte Consulting LLP, Deloitte Financial Advisory Services LLP and Deloitte Tax LLP.

Corporate Responsibility at Deloitte starts with the shared values that form the foundation of our culture: integrity, outstanding value to markets and clients, commitment to each other, and strength from cultural diversity. The focus areas that make up Corporate Responsibility at Deloitte include Ethics & Compliance, Talent, Community Involvement, Sustainability, Internal Operations, as well as the services we provide clients.

As used in this profile, "Deloitte" means Deloitte LLP. Please see www.deloitte.com/about for a detailed description of the legal structure of Deloitte LLP and its subsidiaries. Deloitte.com
More from Deloitte