Published 02-08-11
Submitted by Deloitte
Deloitte today issued its third annual Corporate Responsibility report, covering the past fiscal year beginning June 1, 2009 and ending May 31, 2010.
"The turbulence of the recent years has reinforced the importance of building institutions for the long term - of the need to create trust by demonstrating responsibility in the present, alongside a commitment to paying it forward to future generations," said Barry Salzberg, chief executive officer, Deloitte LLP. "As a significant part of the Deloitte Touche Tohmatsu Limited network, the world's largest professional services network, in a regulated industry, we keep a steady focus on constantly earning the public's trust - that is, to act responsibly, in a way that is sustainable in the fullest sense of the word. Whether the decision is fiscal, social, environmental, or around clients or people, sustainability is our lens. Is it responsible? Is it sustainable? This is what we ask ourselves."
This year's Corporate Responsibility (CR) report is in compliance with Global Reporting Initiative standards - the globally accepted measurement framework within the CR community - which seeks disclosure on environmental, social and governance factors, as an aid toward transparency and improvement. Each section - Ethics & Compliance, Talent, Sustainability Services, Community Involvement, Sustainability, Internal Operations, and Deloitte Touche Tohmatsu Limited - is a self-contained story told directly by those who lead that area of responsibility.
"I'm proud of the foundation that has been achieved and in particular, how far we've come in the short time since the establishment of our Corporate Responsibility Policy in August 2007," said Tom Dekar, corporate responsibility officer, Deloitte LLP. "I believe our success has been heavily influenced by how well the values that underpin CR align with Deloitte's long-held shared values and our strong culture. Our significant progress is directly due to the passion of so many of our people throughout the organization who have enthusiastically volunteered their time and skills to support our CR programs."
Please visit the following link to Deloitte's Third Annual Corporate Responsibility Report to view the complete report online.
As used in this document, "Deloitte" means Deloitte LLP and its subsidiaries. Please see www.deloitte.com/us/about for a detailed description of the legal structure of Deloitte LLP and its subsidiaries.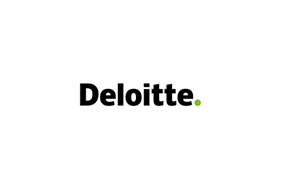 Deloitte
Deloitte
"Deloitte" is the brand under which 165,000 dedicated professionals in independent firms throughout the world collaborate to provide audit, consulting, financial advisory, risk management, and tax services to selected clients. These firms are members of Deloitte Touche Tohmatsu ("DTT"), a Swiss Verein. In the United States, Deloitte LLP is the member firm of DTT. Like DTT, Deloitte LLP does not provide services to clients. Instead, services are primarily provided by the subsidiaries of Deloitte LLP, including Deloitte & Touche LLP, Deloitte Consulting LLP, Deloitte Financial Advisory Services LLP and Deloitte Tax LLP.

Corporate Responsibility at Deloitte starts with the shared values that form the foundation of our culture: integrity, outstanding value to markets and clients, commitment to each other, and strength from cultural diversity. The focus areas that make up Corporate Responsibility at Deloitte include Ethics & Compliance, Talent, Community Involvement, Sustainability, Internal Operations, as well as the services we provide clients.

As used in this profile, "Deloitte" means Deloitte LLP. Please see www.deloitte.com/about for a detailed description of the legal structure of Deloitte LLP and its subsidiaries. Deloitte.com
More from Deloitte