Published 01-06-11
Submitted by Deloitte
Deloitte has released a powerful documentary film series, "Making A Difference"¦Differently," that dramatically illustrates the impact that can be realized when people and companies contribute business skills to help nonprofit organizations achieve their goals. This documentary series is available for viewing at Deloitte.com.
Told through the personal lens of professionals who have worked pro bono on issues such as urban poverty, college access for low-income students, disaster response and the paralympics movement, Deloitte's film series exemplifies how resource-constrained nonprofits can achieve much more when given the resources to address the operational and capacity challenges they invariably face.
"We made these films primarily to help our own people recognize just how much they have to offer, and to encourage others in the business community to embrace skills-based volunteerism," said Evan Hochberg, national director of community involvement, Deloitte Services LP. "Deloitte is committed to helping advance the field of community involvement by focusing on volunteerism that achieves very tangible outcomes, and this film series is an opportunity for us to spark dialogue that makes people think about the value of their professional skills in a different way."
Each of the four short films, "Fellowship, Skills, Ready and Empower," offers a compelling story of volunteers affecting social change through the contribution of business skills and acumen, to help a nonprofit organization deal with tough business issues:

The films illustrate the enduring role community involvement plays in Deloitte's culture, and its place in the organization's business strategy. Though the professional service organization has done pro bono work for many years, Deloitte made a formal three-year commitment in 2008 to support up to $50 million in work for eligible nonprofit organizations. Now, well on its way to accomplishing its goal, Deloitte has completed more than 200 pro bono projects, with many more in the pipeline. The program is the embodiment of Deloitte's approach to community involvement, which focuses on contributing the best thinking of Deloitte's people to strengthen the nonprofit sector, and is emblematic of the organization's commitment to service.
About Deloitte Community Involvement
Deloitte helps people and communities thrive in three ways:

We leverage our best thinking to strengthen nonprofit capacity by helping with strategic, operational and financial challenges, so nonprofits can help more people and communities faster and better.


We complement our best thinking with financial resources through large-scale grants and regional donations.


We create and share new research, content and insights on ways corporations can leverage skills-based volunteerism.
As used in this document, "Deloitte" means Deloitte LLP and its subsidiaries. Please see www.deloitte.com/about for a detailed description of the legal structure of Deloitte LLP and its subsidiaries.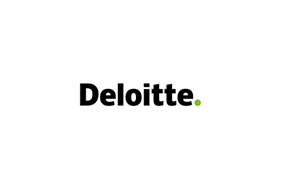 Deloitte
Deloitte
"Deloitte" is the brand under which 165,000 dedicated professionals in independent firms throughout the world collaborate to provide audit, consulting, financial advisory, risk management, and tax services to selected clients. These firms are members of Deloitte Touche Tohmatsu ("DTT"), a Swiss Verein. In the United States, Deloitte LLP is the member firm of DTT. Like DTT, Deloitte LLP does not provide services to clients. Instead, services are primarily provided by the subsidiaries of Deloitte LLP, including Deloitte & Touche LLP, Deloitte Consulting LLP, Deloitte Financial Advisory Services LLP and Deloitte Tax LLP.

Corporate Responsibility at Deloitte starts with the shared values that form the foundation of our culture: integrity, outstanding value to markets and clients, commitment to each other, and strength from cultural diversity. The focus areas that make up Corporate Responsibility at Deloitte include Ethics & Compliance, Talent, Community Involvement, Sustainability, Internal Operations, as well as the services we provide clients.

As used in this profile, "Deloitte" means Deloitte LLP. Please see www.deloitte.com/about for a detailed description of the legal structure of Deloitte LLP and its subsidiaries. Deloitte.com
More from Deloitte