Published 12-15-10
Submitted by CITGO Petroleum Corporation
/PRNewswire/ - For the third consecutive year, CITGO Q Mart stores across Sheboygan are collecting toys and games for needy children as part of the Salvation Army Toy Drive. Area motorists can drop off new, unwrapped toys and games at six CITGO Q Mart stores, as well as the Quality State Oil headquarters at 2201 Calumet Drive in Sheboygan through Dec. 20. Donated toys, along with cash contributions, will be given to the Salvation Army and distributed to needy children across the community. CITGO Q Marts and Quality State Oil hope to collect more than 500 toys this year to ensure that hundreds of needy local children experience the joy of the holiday season.
"The CITGO Q Mart Stores in Sheboygan have strong ties to our customers and community so we feel it's our responsibility to do what we can to help those in need," said Mel Krajniak, manager of the South 8th Street CITGO Q Mart who is coordinating the toy drive. "With the support of our generous customers and our local fuel supplier, Quality State Oil, we hope to brighten the holidays for local children who might otherwise go without. The holiday spirit is very much alive in Sheboygan and we encourage everyone to do what they can to help those in need."
The participating CITGO Q Mart locations are 1508 South 8th Street, 2235 North Avenue, 3715 Washington Avenue, 2420 Calumet Drive, 1006 Geele Avenue all in Sheboygan, and the station at 300 Fond du Lac Avenue in Sheboygan Falls.
The 2010 toy drive, in coordination with the local chapter of the Salvation Army, is one of many programs organized by CITGO Q Mart Stores and their local supplier, Sheboygan-based Quality State Oil. In the past year, they have raised more than $60,000 in support of the local efforts of the Muscular Dystrophy Association (MDA), earning them The CITGO President's Award for charitable contributions. CITGO Q Marts' support of MDA is directed to local families and helps children with neuromuscular disease attend local summer camps.
"It is heart-warming to partner with such passionate members of our company and community, like Mel and other Q Mart employees, as we answer the local Salvation Army's call for support," said Scott Stangel of Quality State Oil. "With their leadership and the support of our customers and community we have the power to make a difference in the lives of local families. Year in, year out, Mel and others remind us of the true meaning of the holidays. I look forward to breaking last year's collection record and helping to deliver hundreds of toys and games this holiday season."
Quality State Oil and Q Mart Stores are joined in their support of the Sheboygan community by CITGO Petroleum Corporation. In alignment with the principles of social development of the CITGO shareholder, Petroleos de Venezuela, S.A., the national oil company of the Bolivarian Republic of Venezuela, CITGO and its network of nearly 6,500 locally owned CITGO stations provide support and inspiration to communities across the country 365 days a year.
For more information on Quality State Oil, visit www.qualitystate.com. For information on CITGO operations in Wisconsin, visit www.CITGO.com/Wisconsin.
CITGO, based in Houston, is a refiner, transporter and marketer of transportation fuels, lubricants, petrochemicals and other industrial products. The company is owned by PDV America, Inc., an indirect wholly owned subsidiary of Petróleos de Venezuela, S.A., the national oil company of the Bolivarian Republic of Venezuela.
For more information visit www.CITGO.com.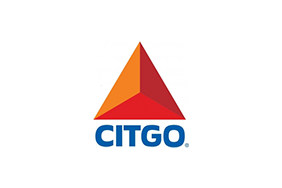 CITGO Petroleum Corporation
CITGO Petroleum Corporation
Headquartered in Houston, Texas, CITGO Petroleum Corporation is a recognized leader in the refining industry with a well-known brand. CITGO operates three refineries located in Corpus Christi, Texas; Lake Charles, La.; and Lemont, Ill., and wholly and/or jointly owns 48 terminals, nine pipelines and three lubricants blending and packaging plants. With approximately 3,400 employees and a combined crude capacity of approximately 769,000 barrels-per-day (bpd), CITGO is ranked as the fifth-largest, and one of the most complex independent refiners in the United States. CITGO transports and markets transportation fuels, lubricants, petrochemicals and other industrial products and supplies a network of approximately 4,700 locally owned and operated branded retail outlets in 30 states and the District of Columbia. CITGO Petroleum Corporation is owned by CITGO Holding, Inc. For more information, visit www.CITGO.com. 
More from CITGO Petroleum Corporation