Published 12-13-10
Submitted by Deloitte
Deloitte today announced it has acquired the assets of ClearCarbon Consulting, Inc. (ClearCarbon) and DOMANI Sustainability Consulting, LLC, (DOMANI) both of which will be integrated into Deloitte's sustainability services.
With ClearCarbon and DOMANI, Deloitte takes a significant step forward in achieving its goal of being a leading sustainability services provider. The combined sustainability offerings create a new hub of sustainability excellence, highlighting a combination of strategic insights and deep knowledge of complex challenges impacting organizations across all industries and sectors.
"Deloitte has identified the sustainability services market as a key growth area," said Jessica Blume, national managing principal, research and innovation, Deloitte LLP. "As an emerging offering, the acquisitions of ClearCarbon and DOMANI will further strengthen Deloitte's ability to help clients drive value, mitigate business risk, and drive growth, efficiency and innovation through improved environmental, social and financial performance."
"ClearCarbon and DOMANI bring a suite of capabilities to Deloitte that will complement and enhance our current sustainability offerings," said Chris Park, principal, Deloitte Consulting LLP, and national leader of Deloitte's sustainability services. "Both organizations bring a strong track record of advising large, complex organizations on a range of sustainability-related issues, helping them unlock value and mitigate risks across their organizations and throughout their supply chains. We welcome our new colleagues and look forward to bringing our enhanced capabilities to our clients."
Deloitte's sustainability offerings draw on the insights and experience of Deloitte's four primary business units, and include a broad and deep set of industry-specific services across corporate strategy and operations, mergers and acquisitions, information technology, human capital, corporate tax, internal and
external audit, and enterprise risk management. This approach enables Deloitte to help clients address a range of domestic and global sustainability opportunities and risks related to:
Deloitte Acquires the Assets of ClearCarbon Consulting, Inc. and DOMANI Sustainability Consulting, LLC.

Energy supply, demand and efficiency


Water and other resource scarcity


Carbon and greenhouse gas management


Demand for increased transparency and assurance of non-financial performance.
"ClearCarbon's deep experience helping clients gain value from carbon management will further position Deloitte as the go-to advisor on these issues," said Kyle Tanger, director, Deloitte Consulting LLP. "Deloitte's strong strategic advisory capabilities in all areas of sustainability, combined with its global reach, will help our clients gain even greater value from their sustainability initiatives. We are thrilled to be part of this new hub for sustainability excellence." Tanger was chief executive officer at ClearCarbon Consulting.
"DOMANI has spent years helping our clients increase revenue, mitigate risk and reduce operating costs through improved environmental and social performance," said Will Sarni, director, Deloitte Consulting LLP. "Our vision of how companies should embrace sustainability as a core business function is well-aligned with Deloitte's approach and we're confident that our experience and capabilities will further benefit our combined client-base." Sarni was chief executive officer of DOMANI Sustainability Consulting.
ClearCarbon and DOMANI will operate on an interim basis as "ClearCarbon by Deloitte" and "DOMANI by Deloitte" respectively, and will further enhance Deloitte's capabilities in areas such as:

Sustainability Strategy & Execution


Energy and Natural Resource Optimization and Management


Carbon Emissions & Greenhouse Gas Inventory


Enterprise Water Strategy


Product Life Cycle Assessment


Supply Chain Analysis and Supplier Engagement


Environmental Due Diligence
About ClearCarbon Consulting, Inc.
ClearCarbon has been dedicated to enhancing competitive advantage and increasing profitability through improved carbon and energy management. ClearCarbon has used carbon as a lens for identifying opportunities to reduce energy usage, operating costs and environmental impacts. ClearCarbon has been recognized as a sustainability industry leader because of the accuracy, transparency and completeness of its analyses and its record of saving - and making - its clients money. ClearCarbon solutions have helped clients understand their environmental impacts and develop strategies to reduce their carbon footprint, enabling long-term financial prosperity and growth in a carbon-constrained world. ClearCarbon has proudly measured and managed the carbon footprints for more than 25,000 locations in 128 countries.
About DOMANI Sustainability Consulting, LLC
DOMANI is an executive level sustainability strategy consulting firm that has helped multinational corporations realize new bottom line value through precise, market driven sustainability strategies. DOMANI has been a recognized leader in providing both strategic and technical solutions to our clients' energy, carbon and water challenges. DOMANI has focused on the "business case for sustainability" and as a result has had long standing relationships with Fortune 500 and multinational companies as a 'trusted advisor' in managing sustainability risks and capitalizing upon opportunities. The DOMANI approach has focused on proactively managing environmental and social performance to drive economic performance through the creation of tangible and intangible value.
Deloitte Acquires the Assets of ClearCarbon Consulting, Inc. and DOMANI Sustainability Consulting, LLC.
As used in this document, "Deloitte" means Deloitte LLP and its subsidiaries. Please see www.deloitte.com/us/about for a detailed description of the legal structure of Deloitte LLP and its subsidiaries. All services are provided within the rules and regulations applicable to the practice of public accounting.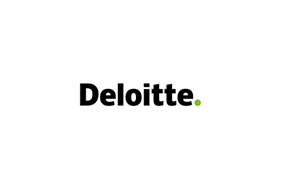 Deloitte
Deloitte
"Deloitte" is the brand under which 165,000 dedicated professionals in independent firms throughout the world collaborate to provide audit, consulting, financial advisory, risk management, and tax services to selected clients. These firms are members of Deloitte Touche Tohmatsu ("DTT"), a Swiss Verein. In the United States, Deloitte LLP is the member firm of DTT. Like DTT, Deloitte LLP does not provide services to clients. Instead, services are primarily provided by the subsidiaries of Deloitte LLP, including Deloitte & Touche LLP, Deloitte Consulting LLP, Deloitte Financial Advisory Services LLP and Deloitte Tax LLP.

Corporate Responsibility at Deloitte starts with the shared values that form the foundation of our culture: integrity, outstanding value to markets and clients, commitment to each other, and strength from cultural diversity. The focus areas that make up Corporate Responsibility at Deloitte include Ethics & Compliance, Talent, Community Involvement, Sustainability, Internal Operations, as well as the services we provide clients.

As used in this profile, "Deloitte" means Deloitte LLP. Please see www.deloitte.com/about for a detailed description of the legal structure of Deloitte LLP and its subsidiaries. Deloitte.com
More from Deloitte