Published 10-13-10
Submitted by Global Reporting Initiative
Global Reporting Initiative (GRI) is launching a new office in the US, helping US companies to tell the world about their sustainability by providing support to those who produce sustainability reports. The new 'Focal Point USA', being launched in New York today (Wednesday 13 October 2010), also aims to boost the number of US companies that produce sustainability reports.
GRI provides the world's most widely-used framework for producing sustainability reports, also known as Environmental, Social and Governance (ESG) reports. The framework enables large and small companies, non-profit organizations and government bodies worldwide to assess their sustainability and disclose the results in a similar way to financial reporting. Transparency through reporting on these factors drives the sustainability of individual organizations and, ultimately, the global economy. One of GRI's goals is to make sustainability reporting mainstream.
GRI's new 'Focal Point USA' aims to boost the number of US companies reporting on sustainability in a consistent manner, to improve the quality of those reports, and to increase US organizations' input into developing new guidelines for sustainability reporting.
Each of the 'Big Four' accounting and professional services firms in the United States - Deloitte, Ernst & Young LLP, KPMG and PwC U.S. - has agreed to provide donations to sponsor GRI's new Focal Point USA for the first two years.
The Conference Board has agreed to host the GRI Focal Point USA on a pro-bono basis during that same period of time. The Conference Board has a Center for Corporate Citizenship & Sustainability and sees its relationship with GRI as an asset to the Center objective of helping make sustainability integral to core business strategies.
Many organizations around the world already produce reports on different aspects of their sustainability performance. These reports provide stakeholders with insight into key performance indicators such as energy and water use, greenhouse gas emissions, waste and social performance indicators related to human rights issues. This information is critical for helping investors, customers, employees, NGOs and other stakeholders understand a company's ability to manage sustainability risk and compete in an increasingly resource-constrained world.
Approximately 80 percent of both the Global Fortune 250 companies and the 100 largest firms in the US produced ESG reports in 2008/9, according to recent research9. However, the prevalence of reporting amongst the Forbes Global 2000 - the top 2000 companies as judged by Forbes - is much lower, at just over 30 percent.
GRI aims to help organizations and companies learn about reporting on their sustainability performance and to make ESG reporting a mainstream practice by 2015. This goal is supported by several policies and policy documents worldwide. For example, the guidance issued by the Securities and Exchange Commission (SEC)10 in February this year clarifies existing regulations stating that US companies should disclose certain specific climate-related impacts. The guidance also cites GRI Guidelines as a framework for ESG reports.
One of GRI's Organizational Stakeholders in the US, Baxter, explains why GRI reporting is important to them: "Baxter has used the GRI Guidelines since 1999 as a framework to guide our sustainability reporting and drive comparable disclosures across companies and industries," said Art Gibson, Baxter Vice President, Environment, Health and Safety. "This consistency provides relevant measures to help stakeholders evaluate our progress in a holistic manner, and helps us benchmark and measure our sustainability performance and refine our strategy as we continuously improve our programs."
Companies' key stakeholders are increasingly looking for more meaningful information from companies, particularly around disclosure on the 'triple bottom line': people, planet, profit. In 2009, there was a 25 percent increase in the number of organizations worldwide using the GRI Guidelines for their ESG reporting.
During the past 12 months, GRI has been engaging more closely with US companies, financial institutions, leading business associations, investors and government agencies to examine ways to better integrate ESG data into financial reporting. Over the next ten years, GRI will be working with numerous other organizations to develop a framework for integrated reporting which will bring together financial and ESG reporting, helping stakeholders access the information they need.
With staff on the ground led by Director Mike Wallace in the United States, GRI will be better able to support companies producing ESG reports, by helping identify best practices tailored to US companies' needs while connecting US organizations with the global GRI network.
Ernst Ligteringen, Chief Executive of the Global Reporting Initiative, said, "We're delighted to be launching a Focal Point in the United States, which will increase our engagement with US companies and their stakeholders. GRI brings together businesses, investors, governments, regulators, NGOs, labor organizations and civil society to produce the most widely used guidelines for ESG reporting."
"We believe the new Focal Point will help drive an increase in the number of US organizations that produce, and therefore reap the benefits of, ESG reports. Also, by working more closely with US companies and organizations, we will be able to learn from their expertise and opinions, which will assist in the continuous process of refining our reporting framework for the benefit of organizations worldwide," added Ernst Ligteringen.
"Our clients are interested in bringing their reporting on non-financial performance to the same level of maturity as financial reporting in order to provide their stakeholders with a more comprehensive view of a company's overall performance, taking environmental and social performance into consideration," said Eric Hespenheide, partner and sustainability and climate change leader, Deloitte & Touche LLP. "The establishment of the GRI Focal Point USA is a key step in driving more frequent, accurate and robust reporting on sustainability performance in the U.S. and will be critical to the eventual move towards integrated financial and non-financial reporting."
"Our firm's support of GRI's Focal Point USA underscores our commitment to enable more accurate and thorough non-financial reporting," explained Steve Starbuck, Americas Leader of Climate Change and Sustainability Services, Ernst & Young LLP. "The establishment of the US Focal Point will give US organizations a more pronounced voice in the developing global dialogue around standards and the integration of financial and non-financial reporting."
"KPMG has worked with GRI for many years pursuing a mutual goal of a more sustainable global economy. We look forward to continuing our support through GRI's Focal Point USA, which clearly meets a need in the U.S. market for direction on reporting standards as GRI works to improve the quality of sustainability reporting in the United States," said Ted Senko, KPMG International's Global Chief Executive for Climate Change and Sustainability Services.
"PwC is committed to helping businesses develop sustainability strategies that create business opportunities," says Kathy Nieland, PwC U.S. Sustainability & Climate Change Leader. "A consistent reporting framework - with the important work of GRI Focal Point USA - will enable companies to focus on the upside of sustainability-related business opportunities while also meeting the disclosure and reporting needs of external stakeholders."
About The Global Reporting Initiative
The Global Reporting Initiative has pioneered the development of the world's most widely used sustainability reporting framework and is committed to its continuous improvement and application worldwide. This framework sets out the principles and indicators that organizations can use to measure and report their economic, environmental, and social performance. www.globalreporting.org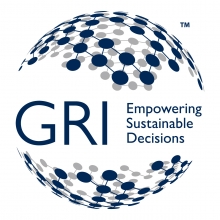 Global Reporting Initiative
Global Reporting Initiative
The Global Reporting Initiative's (GRI) vision is that reporting on economic, environmental, and social performance by all organizations becomes as routine and comparable as financial reporting. GRI accomplishes this vision by developing, continually improving, and building capacity around the use of its Sustainability Reporting Framework.
An international network of thousands from business, civil society, labor, and professional institutions create the content of the Reporting Framework in a consensus-seeking process.
More from Global Reporting Initiative