Published 09-29-10
Submitted by Deloitte
The United States Chamber of Commerce Business Civic Leadership Center (BCLC) announced that Deloitte and College Summit are finalists for the 2010 Partnership Award, a category in the prestigious annual Corporate Citizenship Awards program. Deloitte and College Summit are recognized for their collaboration to create a "college-going culture" in U.S. high schools and make college-going the norm in America.
The Partnership Award honors companies and charitable organizations for working together to address important social issues. The winner of this award is determined by online public voting. Voting in the 2010 competition will continue until 11:59 p.m. ET on Friday, Nov. 5, 2010.
"The depth and breadth of Deloitte's support of College Summit is ground-breaking in terms of what is possible for corporate and nonprofit collaboration," said J.B. Schramm, founder and chief executive officer of College Summit. "The power of the relationship is really seen in our 180 partner high schools across the country where Deloitte created a data system that gives educators and principals the tools and information they need to help every student stay on the path to higher education. We thank the Chamber for recognizing what Deloitte and College Summit are accomplishing together, which will improve the economic future of our country by tapping more of the potential in our low-income communities."
In 2009, more than 20,000 votes were cast to select the winning partnership. The 2010 winner will be announced on November 30, 2010 at BCLC's 11th annual Corporate Citizenship Awards Dinner in Washington, D.C.
"Our goal is to help more low-income students get to college, and to help them succeed once they enroll," said Evan Hochberg, national director of community involvement, Deloitte Services LP. "By supporting College Summit through substantial pro bono work, skilled volunteerism, national and local leadership, and cash giving, we're making a difference. It's an honor that our work with this great organization was recognized by the Chamber."
To learn more or vote for Deloitte and College Summit visit http://bclc.uschamber.com/bclc/awards/2010_partnership_deloitte.htm. Full information about the U.S. Chamber BCLC Corporate Citizenship Awards is available at www.uschamber.com/bclc/awards.
BCLC is the U.S. Chamber's resource and voice for business' social and philanthropic interests. Its mission is to advance the positive role of business in society. The U.S. Chamber is the world's largest business federation representing more than 3 million businesses and organizations of every size, sector, and region.
About Deloitte Community Involvement
Deloitte helps people and communities thrive in three ways:

We leverage our best thinking to strengthen nonprofit capacity by helping with strategic, operational and financial challenges, so nonprofits can help more people and communities faster and better.


We complement our best thinking with financial resources through large-scale grants and regional donations.


We create and share new research, content and insights on ways corporations can leverage skills-based volunteerism.
As used in this document, "Deloitte" means Deloitte LLP. Please see www.deloitte.com/about for a detailed description of the legal structure of Deloitte LLP and its subsidiaries.
About College Summit
College Summit is a national nonprofit founded in 1995. It partners with school districts to increase their college-going rates by fostering a high school culture where college-going is the expectation, not the exception. College Summit is the largest provider of college-going culture support in the United States, currently reaching 25,000 students at 180 schools in 12 states and the District of Columbia. Learn more at www.collegesummit.org.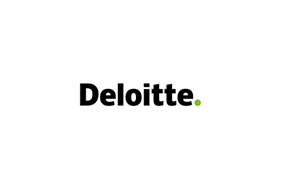 Deloitte
Deloitte
"Deloitte" is the brand under which 165,000 dedicated professionals in independent firms throughout the world collaborate to provide audit, consulting, financial advisory, risk management, and tax services to selected clients. These firms are members of Deloitte Touche Tohmatsu ("DTT"), a Swiss Verein. In the United States, Deloitte LLP is the member firm of DTT. Like DTT, Deloitte LLP does not provide services to clients. Instead, services are primarily provided by the subsidiaries of Deloitte LLP, including Deloitte & Touche LLP, Deloitte Consulting LLP, Deloitte Financial Advisory Services LLP and Deloitte Tax LLP.

Corporate Responsibility at Deloitte starts with the shared values that form the foundation of our culture: integrity, outstanding value to markets and clients, commitment to each other, and strength from cultural diversity. The focus areas that make up Corporate Responsibility at Deloitte include Ethics & Compliance, Talent, Community Involvement, Sustainability, Internal Operations, as well as the services we provide clients.

As used in this profile, "Deloitte" means Deloitte LLP. Please see www.deloitte.com/about for a detailed description of the legal structure of Deloitte LLP and its subsidiaries. Deloitte.com
More from Deloitte