Published 08-20-10
Submitted by Deloitte
The Deloitte Foundation, the non-profit arm of leading professional services firm Deloitte LLP, has announced a $500,000 renewed commitment to the American Accounting Association (AAA) Robert M. Trueblood Seminars for Professors (Trueblood Seminars). Held annually, the Trueblood Seminars is a case study based program that enables accounting educators to evaluate and experience the complex accounting, auditing and real world business issues facing practicing professionals today.
"We are pleased to offer our ongoing support to the Trueblood Seminars," said Shaun Budnik, president of the Deloitte Foundation and partner, Deloitte LLP. "The program has a rich history of providing technical insights and case study materials to financial accounting and auditing faculty members. It also allows educators to network with practitioners in the field and to bring real world experiences into the classroom."
Launched in 1966 and sponsored by the AAA, the Trueblood Seminars is a two and one-half day session where attendees share and examine complex accounting and auditing case studies. The program's objective is to offer professors some perspective on present day accounting issues from the viewpoint of the auditors and preparers of financial statements. Each seminar features multiple case discussions led by Deloitte & Touche LLP partners, an open forum discussion on professional issues and developments in practice, as well as an update on the standard-setting activities of the Financial Accounting Standards Board (FASB). More than 2,000 professors have attended the Seminars since the program's inception.
About the Deloitte Foundation
The Deloitte Foundation is a not-for-profit organization that supports teaching, research, and curriculum innovation in accounting, business, and related fields within the U.S. The Foundation, founded in 1928, supports an array of national programs, which are relevant to a variety of professional services, and which benefit middle/high school students, undergraduates, graduate students, and faculty. For more information, please visit the Deloitte Foundation web page at www.deloitte.com/us/df.
About Deloitte
As used in this document, "Deloitte" means Deloitte LLP. Please see www.deloitte.com/about for a detailed description of the legal structure of Deloitte LLP and its subsidiaries.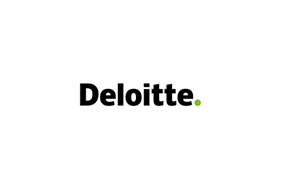 Deloitte
Deloitte
"Deloitte" is the brand under which 165,000 dedicated professionals in independent firms throughout the world collaborate to provide audit, consulting, financial advisory, risk management, and tax services to selected clients. These firms are members of Deloitte Touche Tohmatsu ("DTT"), a Swiss Verein. In the United States, Deloitte LLP is the member firm of DTT. Like DTT, Deloitte LLP does not provide services to clients. Instead, services are primarily provided by the subsidiaries of Deloitte LLP, including Deloitte & Touche LLP, Deloitte Consulting LLP, Deloitte Financial Advisory Services LLP and Deloitte Tax LLP.

Corporate Responsibility at Deloitte starts with the shared values that form the foundation of our culture: integrity, outstanding value to markets and clients, commitment to each other, and strength from cultural diversity. The focus areas that make up Corporate Responsibility at Deloitte include Ethics & Compliance, Talent, Community Involvement, Sustainability, Internal Operations, as well as the services we provide clients.

As used in this profile, "Deloitte" means Deloitte LLP. Please see www.deloitte.com/about for a detailed description of the legal structure of Deloitte LLP and its subsidiaries. Deloitte.com
More from Deloitte