Published 06-17-10
Submitted by Deloitte
The United Nations Global Compact today launched the UN Global Compact Management Model, which is designed to help Global Compact signatories align their operations and strategies with both the letter and spirit of the Global Compact's ten universally accepted principles.
The Management Model, developed in collaboration with Deloitte, will also be highlighted as a key management tool at the upcoming Global Compact Leaders Summit on 24-25 June 2010. Deloitte is a founding signatory to the UN Global Compact.
For a decade now, companies have committed to the principles of the Global Compact to advance greater sustainability in their strategies and operations. Companies engage in the Global Compact at different stages of their sustainability efforts--companies seeking to start their sustainability journeys may be uncertain how to begin, and those at more sophisticated stages strive for continuous improvement. Recognizing that many companies can benefit from implementation guidance, the new Management Model will provide signatories with a framework to organize and focus their efforts to create value for stakeholders while managing their human rights, labor, environmental, and anti-corruption impacts.
"While the UN Global Compact has evolved in countless ways over the past decade, there has been one unshakable and non-negotiable constant, and that is the aim of translating the core ten principles into value-enhancing management practices," said Georg Kell, Executive Director of the UN Global Compact. "It is our hope that through the application of the new Management Model, our signatories will attain ever-higher levels of performance and, in the process, generate real and lasting value for their business, stakeholders, and society at large."
The UN Global Compact Management Model, developed with input and feedback from more than 50 business participants of the Global Compact, incorporates six time-proven management steps: commit, assess, define, implement, measure, and communicate.
The Management Model has broad applications for all companies, regardless of scale, industry, geographic location, or sustainability maturity. The guide is particularly helpful for new signatories as they begin to engage in the Global Compact. For companies that have more experience with the Global Compact, the Management Model provides example "Leadership Practices" to serve as both inspiration for further improvement and aspiration as these companies set and work toward long-term goals.
"This Management Model represents, in our view, the very best management thinking with respect to translating the UN Global Compact's principles into practice, but, as a public good, it offers value to any company committed to corporate sustainability," added Kell.
Commenting on the Management Model, Deloitte's Global Chairman of the Board John Connolly said, "We have seen time and again that strong values and principled leadership are crucial to generating long-term rewards for companies. We have also observed a dramatic shift in society's expectations of business--a shift away from the idea that business is only about profit-making ahead of all other motives, and towards the notion that companies must actively foster the social and environmental conditions that make profitability possible. It's our fervent hope that the UN Global Compact Management Model serves as the bridge that links these two drivers of corporate behavior."
For an in-depth overview of the model, please click here.
As used in this press release "Deloitte" means Deloitte Touche Tohmatsu, a Swiss Verein.
About the United Nations Global Compact
Launched in 2000, the United Nations Global Compact is a call to companies around the world to align their strategies and operations with ten universal principles in the areas of human rights, labour, environment and anti-corruption, and to take action in support of broader UN goals. Through the development, implementation, and disclosure of responsible corporate policies and practices, business can help ensure that markets advance in ways that benefit economies and societies everywhere. The Global Compact is not a regulatory body, but a voluntary leadership platform for dialogue and learning. With more than 8,200 signatories in more than 135 countries, it is the world's largest corporate responsibility initiative. www.unglobalcompact.org
About Deloitte
Deloitte refers to one or more of Deloitte Touche Tohmatsu, a Swiss Verein, and its network of member firms, each of which is a legally separate and independent entity. Please see www.deloitte.com/about for a detailed description of the legal structure of Deloitte Touche Tohmatsu and its member firms.
Deloitte provides audit, tax, consulting, and financial advisory services to public and private clients spanning multiple industries. With a globally connected network of member firms in more than140 countries, Deloitte brings world-class capabilities and deep local expertise to help clients succeed wherever they operate. Deloitte's approximately 169,000 professionals are committed to becoming the standard of excellence.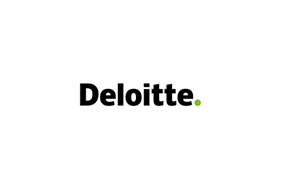 Deloitte
Deloitte
"Deloitte" is the brand under which 165,000 dedicated professionals in independent firms throughout the world collaborate to provide audit, consulting, financial advisory, risk management, and tax services to selected clients. These firms are members of Deloitte Touche Tohmatsu ("DTT"), a Swiss Verein. In the United States, Deloitte LLP is the member firm of DTT. Like DTT, Deloitte LLP does not provide services to clients. Instead, services are primarily provided by the subsidiaries of Deloitte LLP, including Deloitte & Touche LLP, Deloitte Consulting LLP, Deloitte Financial Advisory Services LLP and Deloitte Tax LLP.

Corporate Responsibility at Deloitte starts with the shared values that form the foundation of our culture: integrity, outstanding value to markets and clients, commitment to each other, and strength from cultural diversity. The focus areas that make up Corporate Responsibility at Deloitte include Ethics & Compliance, Talent, Community Involvement, Sustainability, Internal Operations, as well as the services we provide clients.

As used in this profile, "Deloitte" means Deloitte LLP. Please see www.deloitte.com/about for a detailed description of the legal structure of Deloitte LLP and its subsidiaries. Deloitte.com
More from Deloitte