Published 02-03-10
Submitted by Deloitte
Yesterday, the SEC issued its anticipated interpretive release that provides the SEC's views on applying existing disclosure rules to climate-change matters.
"The SEC's guidance on climate change is a continuation of the evolution of disclosure requirements around business risks and opportunities associated with energy, greenhouse gas emissions, and natural resources," said Eric Hespenheide, co-leader of Deloitte's Enterprise Sustainability group. "Companies should take the SEC's guidance as an opportunity to review the adequacy of their controls in terms of identifying, measuring, reporting, and disclosing climate change risks. As the regulatory framework on these issues and measurement and reporting of environmental performance evolves, companies should also prepare for the potential for future regulatory or legislative changes that may have financial statement implications."
The interpretive release addresses four topics involving climate-change matters that registrants should consider when assessing what information to provide in their filings under existing SEC disclosure requirements:

1. Impact of existing and potential litigation or regulation.




This includes specific risks the registrant faces as a result of climate-change legislation or regulation. The interpretive release notes that a registrant should avoid generic risk factor disclosure that could apply to any registrant


Material Discussion & Analysis (MD&A) disclosure is required for any known uncertainty, such as pending legislation or regulation that a registrant determines is reasonably likely to be enacted and is reasonably likely to have a material effect on the registrant and its financial condition or results of operations


A "registrant should not limit its evaluation of disclosure of a proposed law only to negative consequences" and should disclose potential positive impacts on the registrant




2. The effect on the business of international accords and treaties related to climate change, specifically those associated with governing greenhouse gas emissions.

3. Actual and potential indirect consequences of climate-change-related regulations or business trends (e.g., reduced demand for greenhouse-gas-producing products, higher demand for products with lower emissions than competitor products).

4. Actual and potential impacts of the physical effects of climate change on the business.

"While it does not amend the rules on disclosure, the SEC's action focuses on application of the existing rules by providing guidance regarding climate change," said Kathryn Pavlovsky, co-leader of Deloitte's Enterprise Sustainability group. "Companies should consider the SEC's new guidance and their disclosures to shareholders as they prepare their Form 10-K annual reports."
The interpretive release also highlights the existing SEC rules that would require disclosure of material climate-change matters, such as the following Items of Regulation S-K:


Item 101, "Description of Business" - Item 101 requires a registrant to describe its business and that of its subsidiaries. In addition, Item 101 expressly requires disclosures about certain costs of complying with environmental laws.


Item 103, "Legal Proceedings" - Item 103 requires a registrant to briefly describe any material pending legal proceeding to which it or any of its subsidiaries is a party. Instruction 5 in Item 103 includes some requirements that apply to disclosure of certain environmental litigation.


Item 303, "Management's Discussion and Analysis of Financial Condition and Results of Operations" - Item 303 includes a broad range of disclosure items that address the registrant's liquidity, capital resources, and results of operations. For example, registrants must identify and disclose known trends, events, demands, commitments, and uncertainties that are reasonably likely to have a material effect on financial condition or operating performance.


Item 503, "Prospectus Summary, Risk Factors, and Ratio of Earnings to Fixed Charges" - Item 503(c) requires a registrant to provide where appropriate, under the heading "Risk Factors," a discussion of the most significant factors that make an investment in the registrant speculative or risky.


In addition to the disclosure requirements of Regulation S-K and Regulation S-X, Securities Act Rule 408 and Exchange Act Rule 12b-20 require a registrant to disclose "such further material information, if any, as may be necessary to make the required statements, in light of the circumstances under which they are made, not misleading."
For Deloitte's perspective on a range of climate change and sustainability-related topics, please see the following whitepapers:
About Deloitte
As used in this document, "Deloitte" means Deloitte LLP and its subsidiaries. Please see www.deloitte.com/us/about for a detailed description of the legal structure of Deloitte LLP and its subsidiaries.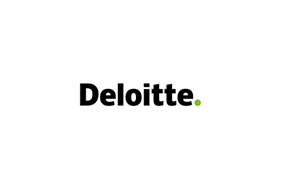 Deloitte
Deloitte
"Deloitte" is the brand under which 165,000 dedicated professionals in independent firms throughout the world collaborate to provide audit, consulting, financial advisory, risk management, and tax services to selected clients. These firms are members of Deloitte Touche Tohmatsu ("DTT"), a Swiss Verein. In the United States, Deloitte LLP is the member firm of DTT. Like DTT, Deloitte LLP does not provide services to clients. Instead, services are primarily provided by the subsidiaries of Deloitte LLP, including Deloitte & Touche LLP, Deloitte Consulting LLP, Deloitte Financial Advisory Services LLP and Deloitte Tax LLP.

Corporate Responsibility at Deloitte starts with the shared values that form the foundation of our culture: integrity, outstanding value to markets and clients, commitment to each other, and strength from cultural diversity. The focus areas that make up Corporate Responsibility at Deloitte include Ethics & Compliance, Talent, Community Involvement, Sustainability, Internal Operations, as well as the services we provide clients.

As used in this profile, "Deloitte" means Deloitte LLP. Please see www.deloitte.com/about for a detailed description of the legal structure of Deloitte LLP and its subsidiaries. Deloitte.com
More from Deloitte