Published 02-02-10
Submitted by Deloitte
The Deloitte Foundation, the nonprofit arm of Deloitte LLP, has donated the LIFE, Inc.: The Ultimate Career Guide for Young People curriculum to the National Urban League for distribution to approximately 100,000 youth nationwide. Through this innovative program, middle and high school students are encouraged to explore their career options using interactive tools and real world professional scenarios.
As a result of the National Urban League's recent partnership with the New York City's Department of Youth and Community Development (DYCD), LIFE, Inc will be available to the nearly 70,000 New York City youths served by Beacon Community Centers.
"The National Urban League is committed to preparing today's youths to be independent and self-reliant in the 21st century," said Marc H. Morial, president and CEO of the National Urban League. "LIFE, Inc.'s thoughtful approach to exposing children and young adults to a variety of careers will play an important role in helping us meet our objectives going forward."
Launched in 2007, LIFE, Inc. is committed to serving more than 544,000 students across the country through strategic partnerships with national and regional organizations such as the U.S. Army, YWCA and ASPIRA. The program integrates traditional teaching and learning techniques with online activities to keep students engaged as they discover a wide range of professions. The curriculum consists of 10 lessons in which students learn job search and interview skills and uncover the likes and dislikes that may impact their long-term career choices. The detailed Teacher's Guide and in-classroom trainings enable LIFE, Inc. administrators to maximize the benefits of the program and help students reach their full potential.
"Our research shows that children begin making career decisions as early as age 12 and can often be discouraged by the long-term prospect of working," said Shaun Budnik, president, Deloitte Foundation and partner, Deloitte LLP. "That said, by donating the LIFE, Inc. curriculum to the National Urban League and supporting their efforts to extend the program's reach, we are dedicated to increasing the level of awareness around professional options among young people to ensure a robust talent pipeline for generations to come."
About the Deloitte Foundation
The Deloitte Foundation is a not-for-profit organization that supports teaching, research, and curriculum innovation in accounting, business, and related fields within the U.S. The Foundation, founded in 1928, supports an array of national programs, which are relevant to a variety of professional services, and which benefit middle/high school students, undergraduates, graduate students and faculty. For more information, please visit the Deloitte Foundation web page at www.deloitte.com/us/df.
About Deloitte
As used in this document, "Deloitte" means Deloitte LLP and Deloitte Services LP, a subsidiary of Deloitte LLP. Please see www.deloitte.com/about for detailed description of the legal structure of Deloitte LLP and its subsidiaries.
About LIFE, Inc
Written by New York Times #1 Best-Selling author, Neale S. Godfrey and launched in 2007, LIFE, Inc., is a career awareness program for middle and high school students. It was developed in response to Deloitte's research, which showed young people were making career decisions earlier than ever with limited information. LIFE, Inc. also specifically addresses Deloitte's Education Commitment of, "Their Future is Our Future". LIFE, Inc.: The Ultimate Career Guide For Young People, gives today's youth an inspirational way to look at their future. Students will learn their likes, dislikes, and what will make them jump out of bed each morning to seize the workday. One of the most important aspects of the LIFE, Inc. program is that it helps students formulate "visions" about future career possibilities through the use of interviews with "Virtual Role Models," real people who look back and provide useful insights about their own career paths. Visit www.nealeslifeinc.com for more information.
About National Urban League
The National Urban League is a historic civil rights organization dedicated to economic empowerment in order to elevate the standard of living in historically underserved urban communities. Founded in 1910 and headquartered in New York City, the National Urban League spearheads the efforts of its local affiliates through the development of programs, public policy research and advocacy. Today, there are more than 100 local affiliates in 36 states and the District of Columbia, providing direct services that impact and improve the lives of more than 2 million people nationwide. For more information visit www.nul.org.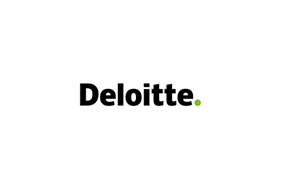 Deloitte
Deloitte
"Deloitte" is the brand under which 165,000 dedicated professionals in independent firms throughout the world collaborate to provide audit, consulting, financial advisory, risk management, and tax services to selected clients. These firms are members of Deloitte Touche Tohmatsu ("DTT"), a Swiss Verein. In the United States, Deloitte LLP is the member firm of DTT. Like DTT, Deloitte LLP does not provide services to clients. Instead, services are primarily provided by the subsidiaries of Deloitte LLP, including Deloitte & Touche LLP, Deloitte Consulting LLP, Deloitte Financial Advisory Services LLP and Deloitte Tax LLP.

Corporate Responsibility at Deloitte starts with the shared values that form the foundation of our culture: integrity, outstanding value to markets and clients, commitment to each other, and strength from cultural diversity. The focus areas that make up Corporate Responsibility at Deloitte include Ethics & Compliance, Talent, Community Involvement, Sustainability, Internal Operations, as well as the services we provide clients.

As used in this profile, "Deloitte" means Deloitte LLP. Please see www.deloitte.com/about for a detailed description of the legal structure of Deloitte LLP and its subsidiaries. Deloitte.com
More from Deloitte