Published 12-16-09
Submitted by Deloitte
What: "Sustainability Measurement and Reporting: Tools, Methods, and Metrics"
Who: Mark W. McElroy, Ph.D. director of research at Deloitte's Center for Sustainability Performance
When: January 14, 2010 (8:30 a.m. - 4:45 p.m.) and January 15, 2010 (8:30 a.m. - 3:00 p.m.)
Where: Deloitte's Waltham, MA Office
1000 Winter Street
Suite 2005
Waltham, MA 02451

For more information and to register, please visit: http://www.deloitte.com/us/sustainabilitymeasurement
Details: Sustainability Management (SM) has emerged as a new and credible management function that is here to stay. And like other forms of management, the old adage "if you can't measure it, you can't manage it" applies to SM as well. Solutions for assessing sustainability performance, however, are still in their formative stages. To help make sense of the range of tools, methods, and metrics currently available for measuring and reporting sustainability, as well as new solutions just over the horizon, Deloitte is pleased to offer a two-day, deep-dive workshop on the subject in which leading and emerging solutions will be explained and discussed in detail. The program will be led by Mark W. McElroy, Ph.D., Deloitte Consulting LLP, Director of Research at Deloitte's Center for Sustainability Performance.
Who Should Attend?
Anyone responsible for measuring and/or reporting corporate sustainability performance will find this program informative. Corporate responsibility and sustainability management executives at all levels of experience will find this program to be especially valuable, as will professionals with sustainability-related responsibilities in environment, health and safety (EH&S); finance; energy; facilities; marketing; communications; and public relations.
About Deloitte
As used in this document, "Deloitte" means Deloitte LLP and Deloitte Services LP, a subsidiary of Deloitte LLP. Please see www.deloitte.com/us/about for a detailed description of the legal structure of Deloitte LLP and its subsidiaries.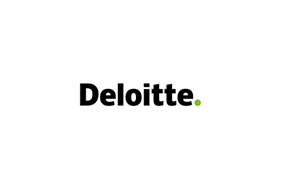 Deloitte
Deloitte
"Deloitte" is the brand under which 165,000 dedicated professionals in independent firms throughout the world collaborate to provide audit, consulting, financial advisory, risk management, and tax services to selected clients. These firms are members of Deloitte Touche Tohmatsu ("DTT"), a Swiss Verein. In the United States, Deloitte LLP is the member firm of DTT. Like DTT, Deloitte LLP does not provide services to clients. Instead, services are primarily provided by the subsidiaries of Deloitte LLP, including Deloitte & Touche LLP, Deloitte Consulting LLP, Deloitte Financial Advisory Services LLP and Deloitte Tax LLP.

Corporate Responsibility at Deloitte starts with the shared values that form the foundation of our culture: integrity, outstanding value to markets and clients, commitment to each other, and strength from cultural diversity. The focus areas that make up Corporate Responsibility at Deloitte include Ethics & Compliance, Talent, Community Involvement, Sustainability, Internal Operations, as well as the services we provide clients.

As used in this profile, "Deloitte" means Deloitte LLP. Please see www.deloitte.com/about for a detailed description of the legal structure of Deloitte LLP and its subsidiaries. Deloitte.com
More from Deloitte