Published 11-17-09
Submitted by Deloitte
What: "Challenges in Carbon Accounting: Are You Ready?
Who: Steve Engler, director, Carbon Management Services, Deloitte & Touche LLP
Mike Rohrig, partner, Deloitte & Touche LLP
Matt Davis, senior manager, Deloitte & Touche LLP
When: Available immediately
Where: http://www.deloitte.com/us/carbonaccounting

Details: The development of carbon markets worldwide has created a host of challenges for companies - and of these challenges, accounting is among the least understood. Europe still has not reached consensus on how to account for emission allowances and carbon traders in the United States have only started to grapple with the accounting issues of an already complex and unfamiliar market. Moreover, as carbon markets evolve and incorporate new elements, additional accounting challenges will continue to emerge.
Deloitte's new point of view seeks to address some of the common accounting questions that companies will need to address as carbon legislation impacts their operations. Specifically, Deloitte discusses accounting for the following topics:

1. Emission allowances
2. Obligations
3. Presentation of allowances and obligation
4. Forward emission contracts

The paper also provides an example that demonstrates the different accounting results that can exist as companies individually develop accounting policies in the absence of explicit and authoritative literature. For discussion purposes, the concepts included in the paper assume a "cap-and-trade" type program that may include free allocation of allowances, auctioning of allowances, or a combination of both.
To speak with Steve Engler, Mike Rohrig and Matt Davis about new challenges in carbon accounting, please contact Cory Ziskind at +1 212-492-4408 or cziskind@deloitte.com; or Jon Rucket at +1 713 982 4217 or jrucket@deloitte.com.
About Deloitte
As used in this document, "Deloitte" means Deloitte LLP and Deloitte Services LP, a subsidiary of Deloitte LLP. Please see www.deloitte.com/us/about for a detailed description of the legal structure of Deloitte LLP and its subsidiaries.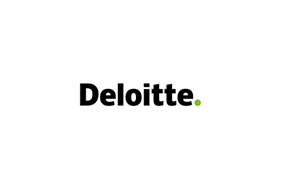 Deloitte
Deloitte
"Deloitte" is the brand under which 165,000 dedicated professionals in independent firms throughout the world collaborate to provide audit, consulting, financial advisory, risk management, and tax services to selected clients. These firms are members of Deloitte Touche Tohmatsu ("DTT"), a Swiss Verein. In the United States, Deloitte LLP is the member firm of DTT. Like DTT, Deloitte LLP does not provide services to clients. Instead, services are primarily provided by the subsidiaries of Deloitte LLP, including Deloitte & Touche LLP, Deloitte Consulting LLP, Deloitte Financial Advisory Services LLP and Deloitte Tax LLP.

Corporate Responsibility at Deloitte starts with the shared values that form the foundation of our culture: integrity, outstanding value to markets and clients, commitment to each other, and strength from cultural diversity. The focus areas that make up Corporate Responsibility at Deloitte include Ethics & Compliance, Talent, Community Involvement, Sustainability, Internal Operations, as well as the services we provide clients.

As used in this profile, "Deloitte" means Deloitte LLP. Please see www.deloitte.com/about for a detailed description of the legal structure of Deloitte LLP and its subsidiaries. Deloitte.com
More from Deloitte