Published 10-28-09
Submitted by Deloitte
Deloitte U.S. today issued its fiscal year 2009 corporate responsibility (CR) report highlighting its continued commitment to communities, talent, ethics and the environment.
To view the complete interactive online report, please visit: www.deloitte.com/us/2009CRReport
"It's in tough times that we see what really matters to people and organizations, and in fiscal 2009 this certainly proved to be the case for Deloitte and corporate responsibility," said Barry Salzberg, chief executive officer, Deloitte LLP. "Even in a downturn, corporate responsibility is a strategic imperative, critical to our people and our clients. Whatever the economic climate, we will keep our eyes on what matters and not lose momentum in this important area."
"During the second year of our formal corporate responsibility program, we have moved on to the task of permanently embedding CR into the fabric of our organization," added Tom Dekar, corporate responsibility officer, Deloitte LLP. "Now that we have comprehensive participation in strong CR programs internally, one of our greatest opportunities is to share our learning with our communities, stakeholders and clients."
Select highlights from Deloitte's fiscal year 2009 corporate responsibility program include:
About Corporate Responsibility at Deloitte
Corporate responsibility at Deloitte starts with the shared values that form the foundation of our culture: integrity, outstanding value to markets and clients, commitment to each other, and strength from cultural diversity. The focus areas that make up corporate responsibility at Deloitte include ethics & compliance, talent, community involvement, sustainability, internal operations, as well as the services we provide clients.
Deloitte Corporate Responsibility Policy
As a leading professional services organization, the Deloitte US Firms have much to contribute to the political, economic, and social structures in our communities and throughout the world. As such, we will promote human dignity and ethical behavior, advance learning and culture, and advocate the sustainable use of natural resources and the environment.
We will demonstrate this through:


Investments in our people
The advice and services we provide to our clients
The way we run our internal operations
Commitment to our communities
Commitment to our communities Investments in our people


About Deloitte
As used in this document, "Deloitte" means Deloitte LLP and Deloitte Services LP, a subsidiary of Deloitte LLP. Please see www.deloitte.com/us/about for a detailed description of the legal structure of Deloitte LLP and its subsidiaries.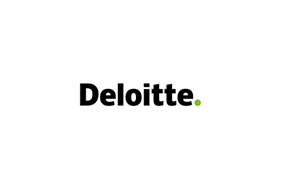 Deloitte
Deloitte
"Deloitte" is the brand under which 165,000 dedicated professionals in independent firms throughout the world collaborate to provide audit, consulting, financial advisory, risk management, and tax services to selected clients. These firms are members of Deloitte Touche Tohmatsu ("DTT"), a Swiss Verein. In the United States, Deloitte LLP is the member firm of DTT. Like DTT, Deloitte LLP does not provide services to clients. Instead, services are primarily provided by the subsidiaries of Deloitte LLP, including Deloitte & Touche LLP, Deloitte Consulting LLP, Deloitte Financial Advisory Services LLP and Deloitte Tax LLP.

Corporate Responsibility at Deloitte starts with the shared values that form the foundation of our culture: integrity, outstanding value to markets and clients, commitment to each other, and strength from cultural diversity. The focus areas that make up Corporate Responsibility at Deloitte include Ethics & Compliance, Talent, Community Involvement, Sustainability, Internal Operations, as well as the services we provide clients.

As used in this profile, "Deloitte" means Deloitte LLP. Please see www.deloitte.com/about for a detailed description of the legal structure of Deloitte LLP and its subsidiaries. Deloitte.com
More from Deloitte