Published 10-02-09
Submitted by Deloitte
Deloitte Announces National Sponsorship to Address the Dropout Crisis
At spirited Opening Day ceremonies across the country, more than 1,500 diverse young leaders are pledging to serve children and communities nationwide as the 2009-2010 City Year corps in 19 locations. These men and women will collectively serve more than 2.5 million hours to community and country as tutors, mentors and role models who help students and school succeed.
"Every 26 seconds a student drops out of high school in America, which has profound implications for their future and will result in tremendous cost to society," said Michael Brown, City Year CEO and Co-founder. "Today we celebrate the idealism and commitment of the more than 1500 diverse young leaders who are putting on their red jackets to spend a year in fulltime service, keeping students in school and on track to graduate."
Each of the corps members in service with City Year is committing to 1,700 hours of service to improve the attendance, behavior and coursework of students at-risk of dropping out, and to lead transformative physical service projects that revive playgrounds, community gardens and school facilities.
Citizen service is increasingly being recognized as an important way that America can address some of its toughest domestic challenges, including those in our schools. The recent passage of the Edward M. Kennedy Serve America Act, with its proposal to create an Education Corps, demonstrates a renewed commitment to service and its critical role in improving society.
In addition to celebrating the dedication of each City Year corps member, this year's Opening Day is also a celebration of Deloitte LLP becoming City Year's newest National Leadership Sponsor, which is the non-profit organization's premiere level of corporate sponsorship. Deloitte's multi-year commitment in cash and pro bono resources is rooted in Deloitte's approach to helping people and communities thrive by using its best thinking to build stronger nonprofits, and in its interest in addressing critical education issues. Deloitte's support will help enhance City Year's capacity to build the nation's graduation pipeline by keeping students on track to graduate.
Deloitte joins City Year's other National Leadership Sponsors - ARAMARK, Bank of America, Cisco Foundation, Comcast, CSX, Pepsi, Timberland and T-Mobile.
"Deloitte's contribution of both pro bono work and financial support is a significant sign of our shared commitment to taking on the dropout crisis with true innovation and a commitment to quantifiable and replicable success," said City Year's Michael Brown.
"Deloitte is honored to join City Year and its corps members to kick off their year of service and to mark the beginning of our national sponsorship. By contributing our best thinking along with our financial resources, Deloitte is committed to helping City Year address the alarming dropout rate. We share the belief that keeping students on track, in the graduation pipeline today, will help create the business and civic leaders of tomorrow," said Barry Salzberg, CEO, Deloitte LLP.
As part of Opening Day, the young City Year leaders immediately act on their commitment by engaging citizens in service projects. Across the country, Americans from all walks of life are joining together on the common ground of service to paint murals, landscape parks and renovate community centers. Many of the service projects will take place in schools in which City Year corps members serve throughout the year.
City Year was founded on the belief that young people can change the world. City Year's vision is that one day the most commonly asked question of a young person will be, "Where are you going to do your service year?"
This year, 1,500 answer that question in service at 19 City Year locations across America. These corps members serving in the United States follow in the footsteps of the 12,500 alumni who have served more than 2 million children during 20 million hours of service as City Year corps members since 1988. And as they "give a year. change the world," they will make their own history in the lives of children, and the national service movement.
City Year unites young people of all backgrounds for a year of full-time service, giving them the skills and opportunities to change the world. As tutors, mentors, and role models, these diverse young leaders make a difference in the lives of children and transform schools and neighborhoods across the United States and in South Africa. City Year is a proud member of AmeriCorps. For more information, please visit www.cityyear.org
About Deloitte Community Involvement
Deloitte believes the business community has a powerful role to play in response to the call for service and community involvement is an important part of Deloitte's commitment to corporate responsibility.
Deloitte helps people and communities thrive in three ways:


We leverage our best thinking to strengthen nonprofit capacity by helping with strategic, operational and financial challenges, so nonprofits can help more people and communities faster and better.
We complement our best thinking with financial resources through large-scale grants and regional donations.
We create and share new research, content and insights on ways corporations can leverage skills-based volunteerism.


About Deloitte
As used in this document, "Deloitte" means Deloitte LLP. Please see www.deloitte.com/about for a detailed description of the legal structure of Deloitte LLP and its subsidiaries.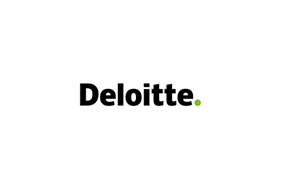 Deloitte
Deloitte
"Deloitte" is the brand under which 165,000 dedicated professionals in independent firms throughout the world collaborate to provide audit, consulting, financial advisory, risk management, and tax services to selected clients. These firms are members of Deloitte Touche Tohmatsu ("DTT"), a Swiss Verein. In the United States, Deloitte LLP is the member firm of DTT. Like DTT, Deloitte LLP does not provide services to clients. Instead, services are primarily provided by the subsidiaries of Deloitte LLP, including Deloitte & Touche LLP, Deloitte Consulting LLP, Deloitte Financial Advisory Services LLP and Deloitte Tax LLP.

Corporate Responsibility at Deloitte starts with the shared values that form the foundation of our culture: integrity, outstanding value to markets and clients, commitment to each other, and strength from cultural diversity. The focus areas that make up Corporate Responsibility at Deloitte include Ethics & Compliance, Talent, Community Involvement, Sustainability, Internal Operations, as well as the services we provide clients.

As used in this profile, "Deloitte" means Deloitte LLP. Please see www.deloitte.com/about for a detailed description of the legal structure of Deloitte LLP and its subsidiaries. Deloitte.com
More from Deloitte