Published 09-22-09
Submitted by Deloitte
What: "A Climate for Change? Tax Implications of U.S. Greenhouse Gas Regulation"
Who: Clint Stretch, managing principal, Tax Policy, Deloitte Tax LLP
Brad Seltzer, principal, global leader Energy & Resources Tax, Deloitte Tax LLP
When: Available immediately
Where: www.deloitte.com/us/climateforchange
Details: A number of domestic and international considerations have led many political observers to conclude that the Unites States will take legislative action during the remainder of 2009, or in 2010, to address climate change. The goal of these legislative efforts is to achieve a gradual but significant reduction in greenhouse gas (GHG) emissions from their earlier levels by the middle of the century. Action in this area would be a watershed regulatory and tax development and would affect all types of businesses in many aspects of their operations.
Looking ahead, it would not be surprising to see climate change regulation, in terms of its business impact, be regarded in the same manner as securities regulation, food and drug safety regulation, financial services regulation or employee retirement income security rules. Therefore, this legislation will present an array of risks and opportunities that will demand attention from boards of directors, senior management and tax departments.
This Deloitte whitepaper describes general approaches to climate change legislation and the resulting implications for tax policy. Following the discussion of political and business considerations driving legislative action, the paper focuses on the largest component of the currently prevailing legislative approaches to climate change: a "cap-and-trade" program.
After laying the groundwork for understanding cap and trade, the paper addresses the role of taxes in efforts to directly limit GHG emissions. It begins by describing the debate that continues between advocates of a cap-and-trade approach and those who, as an alternative, would favor a tax on GHGs. This is followed by a summarizing of the tax issues that may confront businesses if Congress adopts a cap-and-trade system, which will necessarily create new intangible assets worth hundreds of billions of dollars. Without further guidance, there will be significant uncertainty regarding the tax treatment of assets, liabilities, and transactions arising as a result of cap and trade.
To speak with Clint Stretch or Brad Seltzer please contact Lauren Mistretta at +1 312- 486-4259 or lmistretta@deloitte.com; or Cory Ziskind at +1 212-492-4408 or cziskind@deloitte.com.
About Deloitte
As used in this document, "Deloitte" means Deloitte Tax LLP and Deloitte Services LP, which are separate subsidiaries of Deloitte LLP. Please see www.deloitte.com/us about for a detailed description of the legal structure of Deloitte LLP and its subsidiaries.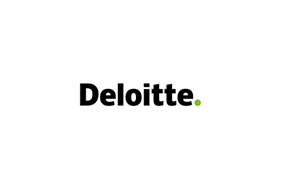 Deloitte
Deloitte
"Deloitte" is the brand under which 165,000 dedicated professionals in independent firms throughout the world collaborate to provide audit, consulting, financial advisory, risk management, and tax services to selected clients. These firms are members of Deloitte Touche Tohmatsu ("DTT"), a Swiss Verein. In the United States, Deloitte LLP is the member firm of DTT. Like DTT, Deloitte LLP does not provide services to clients. Instead, services are primarily provided by the subsidiaries of Deloitte LLP, including Deloitte & Touche LLP, Deloitte Consulting LLP, Deloitte Financial Advisory Services LLP and Deloitte Tax LLP.

Corporate Responsibility at Deloitte starts with the shared values that form the foundation of our culture: integrity, outstanding value to markets and clients, commitment to each other, and strength from cultural diversity. The focus areas that make up Corporate Responsibility at Deloitte include Ethics & Compliance, Talent, Community Involvement, Sustainability, Internal Operations, as well as the services we provide clients.

As used in this profile, "Deloitte" means Deloitte LLP. Please see www.deloitte.com/about for a detailed description of the legal structure of Deloitte LLP and its subsidiaries. Deloitte.com
More from Deloitte