Published 09-09-09
Submitted by Deloitte
The people of Deloitte are working together with Tree Canada to contribute to the greening of Canada's landscape. On September 26, 2009, Deloitte volunteers, their friends and families and Tree Canada staff will be planting trees at nine locations in cities across the country, as part of their national day of service, Impact Day. In addition, Tree Canada will undertake rural plantings of 50,000 trees on Deloitte's behalf. The total combined impact of the volunteer and rural plantings will work to offset approximately 2010 tonnes of carbon over the lifespan of the trees.
"Impact Day celebrates the year-round commitment of our firm and its people to workplace volunteerism, community involvement, and more simply - making a difference in the lives of others," says Leila Fenc, Deloitte's Director of Corporate Responsibility & the Deloitte Foundation. "This year we're very pleased that our people's time investment will also tangibly demonstrate our commitment to the environmental sustainability of our communities."
"Tree Canada is proud to work with a company that wants to ensure a green Canada for future generations," says Michael Rosen, Tree Canada President. "It's Deloitte's commitment to communities which makes them great to work with."
On September 26, Deloitte volunteers will plant trees in these cities:


Halifax
Quebec City
Montreal
Ottawa
Toronto
London
Edmonton
Calgary
Vancouver


About Deloitte
Deloitte, one of Canada's leading professional services firms, provides audit, tax, consulting, and financial advisory services through more than 7,700 people in 57 offices. Deloitte operates in Quebec as Samson Belair/Deloitte & Touche s.e.n.c.r.l. Deloitte is the Canadian member firm of Deloitte Touche Tohmatsu.
Deloitte refers to one or more of Deloitte Touche Tohmatsu, a Swiss Verein, and its network of member firms, each of which is a legally separate and independent entity. Please see www.deloitte.com/about for a detailed description of the legal structure of Deloitte Touche Tohmatsu and its member firms.
About Tree Canada
Tree Canada is a not-for-profit charitable organization established to encourage Canadians to plant and care for trees in urban and rural environments. A winner of the Canadian Environmental Award (2007), Tree Canada engages Canadian companies, government agencies and individuals to support the planting of trees, the greening of schoolyards, and other efforts to sensitize Canadians to the benefits of planting and maintaining trees. To date, more than 76 million trees have been planted, more than 450 schoolyards have been greened, and Tree Canada has organized 8 national urban forest conferences. More information about Tree Canada is available at www.treecanada.ca.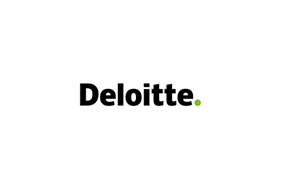 Deloitte
Deloitte
"Deloitte" is the brand under which 165,000 dedicated professionals in independent firms throughout the world collaborate to provide audit, consulting, financial advisory, risk management, and tax services to selected clients. These firms are members of Deloitte Touche Tohmatsu ("DTT"), a Swiss Verein. In the United States, Deloitte LLP is the member firm of DTT. Like DTT, Deloitte LLP does not provide services to clients. Instead, services are primarily provided by the subsidiaries of Deloitte LLP, including Deloitte & Touche LLP, Deloitte Consulting LLP, Deloitte Financial Advisory Services LLP and Deloitte Tax LLP.

Corporate Responsibility at Deloitte starts with the shared values that form the foundation of our culture: integrity, outstanding value to markets and clients, commitment to each other, and strength from cultural diversity. The focus areas that make up Corporate Responsibility at Deloitte include Ethics & Compliance, Talent, Community Involvement, Sustainability, Internal Operations, as well as the services we provide clients.

As used in this profile, "Deloitte" means Deloitte LLP. Please see www.deloitte.com/about for a detailed description of the legal structure of Deloitte LLP and its subsidiaries. Deloitte.com
More from Deloitte