Published 08-10-09
Submitted by Deloitte
NEW YORK, August 10 /CSRwire/ - Deloitte today announced the launch of the Center for Sustainability Performance (CSP) in Waltham, Mass. The CSP will be led by Mark McElroy, Ph.D., and will provide on-site client training, research and development, with a focus on corporate sustainability measurement and reporting.
Prior to joining Deloitte, McElroy served as executive director of the Center for Sustainable Innovation where he worked with clients on sustainability management, measurement and reporting engagements. He is also the creator of the Social Footprint Method, a procedure for measuring and reporting the social sustainability performance of organizations. McElroy will lead the CSP's research and development efforts and work with clients to formulate tailored metrics and tools designed to help manage, measure and report on non-financial performance. He will continue to serve on the board of the Center for Sustainable Innovation and also the Sustainability Institute, both located in Vermont.
"An evolving regulatory environment combined with increasing stakeholder interest in sustainability performance across the entire supply chain continues to drive demand for transparency, disclosure and compliance around nonfinancial performance," said Chris Park, co-leader of Deloitte's Enterprise Sustainability Group. "Deloitte's Center for Sustainability Performance will provide customized training modules in the areas of sustainability measurement and reporting, enabling our clients to comply with regulatory demands while also reporting on social and environmental sustainability performance throughout their supply chain."
Further underscoring the need for supply chain transparency, Walmart, the world's largest retailer, recently announced plans to develop a worldwide sustainable product index, which will establish a single source of data for evaluating the sustainability of products.
"Nonfinancial reporting is evolving from voluntary communications to mandatory compliance, and the environmental regulatory and financial reporting worlds are converging," said Kathryn Pavlovsky, co-leader of Deloitte's Enterprise Sustainability Group. "This convergence will require increased collaboration across many facets of an organization to ensure that the internal control frameworks are in place for measurable, consistent and repeatable corporate responsibility and sustainability reporting that is strategically, operationally and financially achievable."
In addition, Deloitte has teamed with LEAD Canada, the only Global Reporting Initiative (GRI) certified training organization offering GRI-certified sustainability reporting courses in both the U.S. and Canada. Deloitte will host GRI-certified training courses at Deloitte offices throughout the U.S. and Canada. Course participants will receive their course completion certificates directly from GRI.
"The prevalence of sustainability reporting is growing and the GRI has emerged as the world's most widely used reporting framework," said Eric Hespenheide, global reporting and compliance leader of Deloitte's Corporate Responsibility and Sustainability Group. "As sustainability reporting matures and becomes more standardized, assurance of company reports will become increasingly important, just as it has for financial reporting. We look forward to hosting this training."
For a schedule of GRI training courses hosted by Deloitte, please click here.
About LEAD Canada
LEAD Canada is a Member Program of LEAD, the largest non-profit organization in the world focused on leadership and sustainable development. GRI selected and certified LEAD Canada to provide training courses on sustainability reporting in Canada and the United States. LEAD's national and regional Member Programs are based in Anglophone West Africa, Brazil, Canada, China, CIS, Europe, Francophone Africa, India, Indonesia, Japan, Mexico, Pakistan, and Southern and Eastern Africa. For further information, please visit www.lead.org.
About Deloitte's Center for Sustainability Performance
The Center for Sustainability Performance is a new Center of Excellence at Deloitte in Waltham, Mass. The Center's activities will include the following:
Research and development in the evolving field of sustainability measurement and reporting

Publication of white papers and research reports on performance related topics of interest to corporate sustainability managers

Client training on corporate sustainability management, measurement and reporting

A demonstration facility for sustainability-related functionality in ERP package solutions

Development of a Sustainability Measurement and Reporting Maturity Model

Consulting and sales support on sustainability-related engagements
About Deloitte
As used in this document, "Deloitte" means Deloitte LLP and its subsidiaries. Please see www.deloitte.com/us/about for a detailed description of the legal structure of Deloitte LLP and its subsidiaries.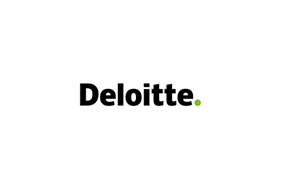 Deloitte
Deloitte
"Deloitte" is the brand under which 165,000 dedicated professionals in independent firms throughout the world collaborate to provide audit, consulting, financial advisory, risk management, and tax services to selected clients. These firms are members of Deloitte Touche Tohmatsu ("DTT"), a Swiss Verein. In the United States, Deloitte LLP is the member firm of DTT. Like DTT, Deloitte LLP does not provide services to clients. Instead, services are primarily provided by the subsidiaries of Deloitte LLP, including Deloitte & Touche LLP, Deloitte Consulting LLP, Deloitte Financial Advisory Services LLP and Deloitte Tax LLP.

Corporate Responsibility at Deloitte starts with the shared values that form the foundation of our culture: integrity, outstanding value to markets and clients, commitment to each other, and strength from cultural diversity. The focus areas that make up Corporate Responsibility at Deloitte include Ethics & Compliance, Talent, Community Involvement, Sustainability, Internal Operations, as well as the services we provide clients.

As used in this profile, "Deloitte" means Deloitte LLP. Please see www.deloitte.com/about for a detailed description of the legal structure of Deloitte LLP and its subsidiaries. Deloitte.com
More from Deloitte