Published 08-04-09
Submitted by Deloitte
August 4 /CSRwire/ -
What: "Life Cycle Assessment: Where is it on Your Sustainability Agenda?"
Who: Peter Capozucca, consumer business leader, Deloitte's Enterprise Sustainability Group
Chris Park, national leader, Deloitte's Enterprise Sustainability Group
Bill Lappin, green supply chain leader, Deloitte's Enterprise Sustainability Group
When: Available immediately
Where: www.deloitte.com/us/lifecycleassessment
Details: Retailers are demanding more information on suppliers' sustainability programs to align with and support their own organizations' goals. Walmart, the world's largest retailer, has launched a "Sustainable Product Index," which requires suppliers to provide more transparency on their sustainability performance throughout their entire supply chains. While still in the early stages of adoption, the index is the first step of a collaborative effort involving dozens of retailers, suppliers, academics, NGOs and other partners that aims to create a global set of standards for measuring and communicating the sustainability impact of products. The collaboration should eventually create a common database of product life cycle data.
Enter life cycle assessment, or LCA. While LCA can be time consuming and technically challenging, it can deliver real benefits when used appropriately. From cost efficiency through an improved network of locations or more informed materials selection to growth opportunities stemming from product innovation and improved branding, LCA can enable financial results through better visibility. But it must be nested within a broader sustainability management approach in order to deliver the desired results.
This Deloitte whitepaper is the first in a series that will explore the business implications of environmental life cycle assessment, including key market drivers, business challenges and opportunities.
To speak with Peter Capozucca, Chris Park and Bill Lappin about the business implications of life cycle assessment, please contact Cory Ziskind at +1 212-492-4408, or cziskind@deloitte.com.
About Deloitte
As used in this document, "Deloitte" means Deloitte LLP and its subsidiaries. Please see www.deloitte.com/us/about for a detailed description of the legal structure of Deloitte LLP and its subsidiaries.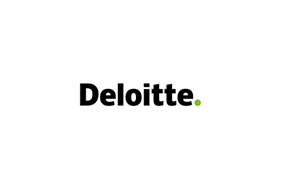 Deloitte
Deloitte
"Deloitte" is the brand under which 165,000 dedicated professionals in independent firms throughout the world collaborate to provide audit, consulting, financial advisory, risk management, and tax services to selected clients. These firms are members of Deloitte Touche Tohmatsu ("DTT"), a Swiss Verein. In the United States, Deloitte LLP is the member firm of DTT. Like DTT, Deloitte LLP does not provide services to clients. Instead, services are primarily provided by the subsidiaries of Deloitte LLP, including Deloitte & Touche LLP, Deloitte Consulting LLP, Deloitte Financial Advisory Services LLP and Deloitte Tax LLP.

Corporate Responsibility at Deloitte starts with the shared values that form the foundation of our culture: integrity, outstanding value to markets and clients, commitment to each other, and strength from cultural diversity. The focus areas that make up Corporate Responsibility at Deloitte include Ethics & Compliance, Talent, Community Involvement, Sustainability, Internal Operations, as well as the services we provide clients.

As used in this profile, "Deloitte" means Deloitte LLP. Please see www.deloitte.com/about for a detailed description of the legal structure of Deloitte LLP and its subsidiaries. Deloitte.com
More from Deloitte