Published 06-24-09
Submitted by Deloitte
SAN FRANCISCO, CA - June 24, 2009 - Deloitte, one of the world's leading professional services organizations, will be honored today with the Points of Light Institute's prestigious Corporate Engagement Award of Excellence. The award will be presented during the 2009 National Conference on Volunteering & Service in San Francisco. Mark Edmunds, Deloitte LLP vice chairman and Pacific Northwest regional managing partner, will accept the honor on behalf of Deloitte.
Deloitte's workplace volunteerism program is designed to use the best thinking of the organization's people in order to build a stronger nonprofit sector. The program includes a focus on skills-based volunteerism, a three-year $50 million commitment to pro bono work and IMPACT Day, an annual celebration of volunteerism, when more than 40,000 Deloitte personnel are encouraged to leave their offices and volunteer in their communities. Points of Light Institute honored Deloitte for the impact its community involvement program makes on local communities across the United States.

"Deloitte is committed to contributing our most valuable asset - the skills and knowledge of our people - to help nonprofits function more effectively," said Barry Salzberg, chief executive officer of Deloitte LLP. "We have been very purposeful to not only build a culture that encourages strategic volunteerism but to instill the policies and procedures to ensure that our volunteerism and pro bono programs fully support our people in making as powerful an impact as possible. The results have been remarkable and it is very gratifying to receive this recognition from Points of Light Institute."
According to Points of Light Institute, the award recognizes the collective commitment and power to change the world that businesses and organizations contribute through their programs to engage their employees in volunteerism. This prestigious award is the only national award given for workplace volunteer programs. It honors the overall employee and retiree volunteer effort of businesses, including the community service projects, program policies and corporate vision that support volunteer activities.
"Deloitte's innovative approach to skills-based volunteerism and its commitment to pro bono work is a prime example of the impact that strategic workplace volunteer programs can have on local communities. This is particularly true during difficult economic times such as these," said Michelle Nunn, CEO of Points of Light Institute. "We are pleased to present this Award of Excellence to Deloitte as they serve as a model for workplace volunteerism and community involvement."
About the Points of Light Corporate Engagement Award of Excellence
The Corporate Engagement Award of Excellence, formerly known as the Awards for Excellence in Workplace Volunteer Programs, is one of the oldest and most prestigious awards programs honoring outstanding employee volunteer programs. The program, established in 1993 by the Points of Light Foundation, in partnership with several major national businesses and nonprofit organizations, recognizes businesses, of all sizes and of all industries that meet the Principles of Excellence for Workplace Volunteering. Designed to honor a company's overall employee/retiree volunteer efforts, the Awards for Excellence acknowledges those businesses that have made workplace volunteering a central part of their business operations by putting structure, policies and procedures and evaluation in place to allow employees to give back their time and talent to its communities. In addition to Deloitte, the 2009 Corporate Engagement Award of Excellence will be awarded to Capital One Financial Corporation, Eli Lilly and Company, Pinnacol Assurance and salesforce.com.
About Points of Light Institute
Points of Light Institute inspires, equips and mobilizes people to take action that changes the world. The Institute has a global focus to redefine volunteerism and civic engagement for the 21st century, putting people at the center of community problem solving. We are organized to innovate, incubate and activate new ideas that help people act upon their power to make a difference. Points of Light Institute operates three dynamic business units that share our mission: HandsOn Network, MissionFish and the Civic Incubator.
About Deloitte Community Involvement
Deloitte believes the business community has a powerful role to play in response to the call for service and helps people and communities thrive in three ways:
We leverage our best thinking to strengthen nonprofit capacity through year-round skilled-based volunteerism program, including our formal three-year, $50 million pro bono commitment.

We complement our best thinking with financial resources through large-scale grants and regional donations.

We create and share new research, content and insights on ways corporations can leverage skills-based volunteerism.
About Deloitte
As used in this document, "Deloitte" means Deloitte LLP and its subsidiaries. Please see www.deloitte.com/us/about for a detailed description of the legal structure of Deloitte LLP and its subsidiaries.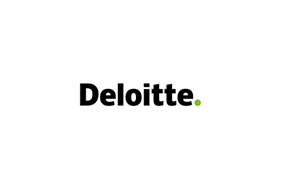 Deloitte
Deloitte
"Deloitte" is the brand under which 165,000 dedicated professionals in independent firms throughout the world collaborate to provide audit, consulting, financial advisory, risk management, and tax services to selected clients. These firms are members of Deloitte Touche Tohmatsu ("DTT"), a Swiss Verein. In the United States, Deloitte LLP is the member firm of DTT. Like DTT, Deloitte LLP does not provide services to clients. Instead, services are primarily provided by the subsidiaries of Deloitte LLP, including Deloitte & Touche LLP, Deloitte Consulting LLP, Deloitte Financial Advisory Services LLP and Deloitte Tax LLP.

Corporate Responsibility at Deloitte starts with the shared values that form the foundation of our culture: integrity, outstanding value to markets and clients, commitment to each other, and strength from cultural diversity. The focus areas that make up Corporate Responsibility at Deloitte include Ethics & Compliance, Talent, Community Involvement, Sustainability, Internal Operations, as well as the services we provide clients.

As used in this profile, "Deloitte" means Deloitte LLP. Please see www.deloitte.com/about for a detailed description of the legal structure of Deloitte LLP and its subsidiaries. Deloitte.com
More from Deloitte