Published 06-05-09
Submitted by Deloitte
NEW YORK, NY. - June 5, 2009 - Today, hundreds of nonprofits nationwide, each struggling to meet an unprecedented demand for services despite a dramatic decline in cash contributions, will receive business counsel to help them more effectively run their organizations, at no cost. Deloitte is marking its 10th Annual IMPACT Day, a celebration of its year-round commitment to workplace volunteerism, by contributing the highly valued business skills of its people to hundreds of nonprofits across the country. More than 40,000 Deloitte personnel from some 70 communities are encouraged to participate.
Additionally, Deloitte is observing its 10th Annual IMPACT Day by launching its new Pro Bono Fellowship program. This new initiative, an extension of Deloitte's $50 million commitment to pro bono, will enable up to 10 high-performing managers and senior managers in the organization to contribute their professional seasoning to a leading nonprofit for a three-to-six-month engagement, while receiving full pay and benefits. Fellows will be selected based on workplace performance, commitment to community involvement and the match of their skills to the business needs of the nonprofits. Fellowship recipients will be announced in July.
"Community involvement is, and always has been, part of the fabric of Deloitte," said Barry Salzberg, chief executive officer, Deloitte LLP. "Nonprofits face the same kinds of business issues as for-profit organizations so, over the years, we have come to know that the most vital resource we can contribute to the community is the one we offer our commercial clients every day - the best thinking of our people. The work we do has significant value to nonprofits, which is why it is a fundamental component of our philanthropic mix."
Deloitte takes a unique approach to its corporate day of workplace volunteerism. Typically, workplace volunteer events focus entirely on traditional, hands-on volunteer activities, such as painting, planting and clean-up projects. While those are a part of IMPACT Day, Deloitte volunteers are also delivering a wide variety of business workshops and seminars to hundreds of nonprofit executives in 20 cities across the country. These in-depth sessions are intended to bolster nonprofit leaders' capacity to deal with organizational issues that, if left unattended, can impede their ability to effectively serve their constituents. Educational sessions include Communicating Change, Strategic Planning Re-imagined and Social Networking/Web 2.0, among others. Altogether, Deloitte volunteers will participate in more than 800 projects on IMPACT Day.
Examples of how Deloitte employees will contribute their skills on IMPACT Day include:
The New York office will host a series of workshops for nonprofit leaders focusing on how they and their organizations can take control, adapt and move beyond the current economic crisis. Sessions will include "The Leadership ChallengeM," which will be co-facilitated by Deloitte's CEO Barry Salzberg, as well as Strategic Communications, Social Media: The Web 2.0 World and Organizational Branding.

The Phoenix office will host an in-depth workshop on "Managing Through Difficult Times" which is designed to help nonprofit organizations not only focus on survival, but also lay the groundwork to emerge stronger as the economy improves. Deloitte's Chairman of the Board Sharon Allen will participate.
Evan Hochberg, who leads community involvement nationally at Deloitte, explained why Deloitte is so committed to skills-based volunteerism: "Now more than ever, if conversations between corporate grant makers and nonprofits are limited only to financial support, both parties will leave value on the table," said Hochberg. "Companies who donate the prized commodity of workplace talent can help a nonprofit budget go farther. Our experience has been that when able to function more efficiently and effectively, nonprofits will reap considerably more value - and do far more good - for communities in need."

About Deloitte Community Involvement
Deloitte believes the business community has a powerful role to play in response to the call for service, and helps people and communities thrive in three ways:
We leverage our best thinking to strengthen nonprofit capacity by helping with strategic, operational and financial challenges, so nonprofits can help more people and communities faster and better.

We complement our best thinking with financial resources through large-scale grants and regional donations.

We create and share new research, content and insights on ways corporations can leverage skills-based volunteerism.
About Deloitte
As used in this document, "Deloitte" means Deloitte LLP and Deloitte Services LP, a subsidiary of Deloitte LLP. Please see www.deloitte.com/us/about for a detailed description of the legal structure of Deloitte LLP and its subsidiaries.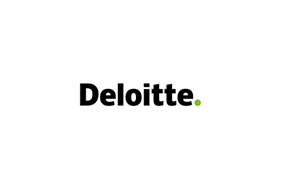 Deloitte
Deloitte
"Deloitte" is the brand under which 165,000 dedicated professionals in independent firms throughout the world collaborate to provide audit, consulting, financial advisory, risk management, and tax services to selected clients. These firms are members of Deloitte Touche Tohmatsu ("DTT"), a Swiss Verein. In the United States, Deloitte LLP is the member firm of DTT. Like DTT, Deloitte LLP does not provide services to clients. Instead, services are primarily provided by the subsidiaries of Deloitte LLP, including Deloitte & Touche LLP, Deloitte Consulting LLP, Deloitte Financial Advisory Services LLP and Deloitte Tax LLP.

Corporate Responsibility at Deloitte starts with the shared values that form the foundation of our culture: integrity, outstanding value to markets and clients, commitment to each other, and strength from cultural diversity. The focus areas that make up Corporate Responsibility at Deloitte include Ethics & Compliance, Talent, Community Involvement, Sustainability, Internal Operations, as well as the services we provide clients.

As used in this profile, "Deloitte" means Deloitte LLP. Please see www.deloitte.com/about for a detailed description of the legal structure of Deloitte LLP and its subsidiaries. Deloitte.com
More from Deloitte