Published 09-15-00
Submitted by Bristol-Myers Squibb Company
The Long Island Hispanic Chamber of Commerce has named Bristol-Myers Squibb (NYSE: BMY) National Corporation of the Year in recognition of its diversity efforts. The company will be honored on Saturday, September 16th at the organization's 12th annual gala dinner at the Long Island Marriott in Uniondale, New York.
Bristol-Myers Squibb is a leader in promoting diversity. One of its core goals in this regard is to develop and expand relationships with minority- and women-owned businesses. In 1997, the company began its successful Supplier Diversity Program, which pursues such partnerships. This initiative identifies promising suppliers in order to build successful relationships for the future.
The company understands that diverse talents and perspectives are vital to achieve success, particularly as it reaches out to serve the needs of all potential markets and customers. One such relationship that resulted from this program is with Captree Chemical Corporation, a Long Island company that has been working with Bristol-Myers Squibb's Clairol and pharmaceutical divisions. Ernest P. Gonzales, the President of Captree, is also a board member of the Long Island Hispanic Chamber of Commerce and was instrumental in nominating the company for this prestigious honor.
"Bristol-Myers Squibb is honored to receive this award and to be recognized by such a respected and influential organization as the Long Island Hispanic Chamber of Commerce," said Charles G. Tharp, Ph.D., senior vice president, Human Resources. "Our company looks forward to furthering our relationships with Hispanic businesses, as well as increasing our operations with the vast number of companies that call Long Island their home," added Dr. Tharp. He will receive the award on behalf of Bristol-Myers Squibb.
Other recent merits for Bristol-Myers Squibb's diversity efforts include:
In September 2000, Working Mother magazine named Bristol-Myers Squibb as one of the 100 Best Companies for Working Mothers
The company was ranked one of America's Top Corporations for Women's Business Enterprises in October 1999 by the Women's Business Enterprise National Council for its best practices in working with women entrepreneurs.
In 1998, the company earned the Outstanding Corporate Support Award from the National Minority Business Council in recognition for its outstanding contributions and enthusiastic support of the minority business community.
Bristol-Myers Squibb was the recipient of the 1998 Raising The Bar Award from the Connecticut Minority Supplier Development Council.
The Long Island Hispanic Chamber of Commerce is the largest and one of the most dynamic chapters of the United States Hispanic Chamber of Commerce. It has 210 members and has been in existence since 1988. It provides a network of resources for its members, including advocacy programs, joint ventures with corporations and a forum in which members can share their businesses and expertise with one another. In addition to Bristol-Myers Squibb, local businesses and community leaders will be acknowledged during the awards banquet.
Bristol-Myers Squibb Company is a $20 billion diversified global health and personal care company whose mission is to extend and enhance human life.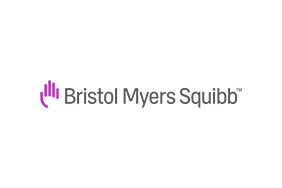 Bristol-Myers Squibb Company
Bristol-Myers Squibb Company
Bristol-Myers Squibb is a global biopharmaceutical company whose mission is to discover, develop and deliver innovative medicines that help patients prevail over serious diseases. For more information, please visit www.bms.com or follow us on Twitter at http://twitter.com/bmsnews.
More from Bristol-Myers Squibb Company