Published 09-05-00
Submitted by Bristol-Myers Squibb Company
Working Mother magazine today has named Bristol-Myers Squibb, a leading health and personal care company, one of the "100 Best Companies for Working Mothers" for a third consecutive year. The company jump-started its Work Life/Home Life Initiative a few years ago, when it recognized that star talent was demanding -- and commanding -- stellar perks. These days women and men who work for Bristol-Myers Squibb can choose from a menu of enticing family-friendly benefits, including paid paternity leave for new fathers, adoption expense reimbursement and on-site child/back-up care centers, to name just a few.
Savvy companies seeking to attract and retain the best and brightest employees know that appealing to working parents is an essential business strategy, not just a nice thing to do. "It is no longer enough to boast a family-friendly philosophy in an employee benefits handbook," said Stacey Gibson, director, Work/Life Diversity for Bristol-Myers Squibb. "Today's working mothers expect companies to offer innovative, flexible programs with benefits that are practical and tangible. We're honored that the editors of Working Mother appreciate the many terrific things we do to make sure Bristol-Myers Squibb is a great place to work."
Companies who made it to the top 100 list were selected based on the following criteria: leave for new parents; flexibility; child care; work/life; advancing women; and pay. According to Lisa Benenson, editor in chief, Working Mother Magazine, "To make this year's list, the company had to demonstrate that a significant number of employees company-wide were receiving benefits. In other words, businesses had to be more creative and proactive in finding ways to accommodate their employees' work/life needs. For this, their commitment and ingenuity is to be commended."
The following programs and services are available to most Bristol-Myers Squibb employees under the company's Work Life/Home Life Initiative:
Healthy Body/Healthy Baby prenatal and infant development program, a self study for employees expecting or adopting a child;
Healthy pregnancy program, telephone support provided by medical practitioners during pregnancy;
Just In Time Care®, a program that provides emergency back-up elder and child care services in select communities;
Nutritious Beginnings, a free supply of Mead Johnson infant formula for the baby's first year of life;
Baby Beep, electronic pagers for up to any six month period surrounding pregnancy and birth;
On-site lactation services for working nursing mothers;
Leave of absence provisions for adoption, foster care, family care, maternity, paternity and personal reasons;
LifeWorks® One Source, a program designed to help employees deal with issues that affect their daily living, including emotional well-being, work issues, addiction and recovery, parenting and child care, legal issues, elder care, financial issues, and education; financial assistance with adoption; confidential employee counseling for life issues;
Flexible work arrangement programs, including flex time, job sharing, telecommuting, compressed work weeks and reduced work schedules; flexible benefits programs, including life insurance, long-term care insurance, short-term disability, long-term disability, financial planning, savings and investment program, tuition assistance program, spousal employment and relocation assistance program, health care reimbursement account, dependent care reimbursement account, retirement income plan, survivor support and income plans;
On-site amenities such as ATMs, cafeterias, convenience stores, post offices, dry cleaning services, video rentals, medical services, photo developing, fitness centers, wellness classes, etc.
On-site child care centers and emergency back-up child care centers available at select sites;
Bristol-Myers Squibb Company is a $20 billion diversified global health and personal care company whose mission is to extend and enhance human life.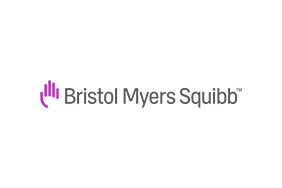 Bristol-Myers Squibb Company
Bristol-Myers Squibb Company
Bristol-Myers Squibb is a global biopharmaceutical company whose mission is to discover, develop and deliver innovative medicines that help patients prevail over serious diseases. For more information, please visit www.bms.com or follow us on Twitter at http://twitter.com/bmsnews.
More from Bristol-Myers Squibb Company