Published 05-25-00
Submitted by Bristol-Myers Squibb Company
An international investment advisory firm has ranked Bristol-Myers Squibb Company (NYSE:BMY) number one among the nation's top 23 pharmaceutical companies for environmental performance. Innovest Strategic Value Advisors gave Bristol-Myers Squibb its top rating (AAA) based on over 60 factors, including environmental management systems; emissions to air, water and soil; compliance records with government agencies; continued clean up of superfund sites and corporate oversight. The firm then grouped the 12 companies with the best rankings and averaged the combined stock performances from February 1999 to February 2000 with stock performances of the 11 companies with lower environmental ratings. From this, Bristol-Myers Squibb received the highest rating.
"We believe the confluence of environmental and economic interests will continue to drive exceptional business performance in the future," said Thomas M. Hellman, Ph.D., vice president, Environment, Health & Safety, Bristol-Myers Squibb. "We at Bristol-Myers Squibb have worked hard to support this premise and take great pride in our environmental record." The company strategy integrates environmental, social and economic factors into its business decision-making and strategic planning processes.
The recognition by Innovest followed the Green Star Award that was given to the company by the Environmental Action Coalition (EAC) for urban environmental stewardship. This honor is based on many components, including global environmental leadership and commitment to land preservation. The EAC's mission is to enhance the quality of urban ecosystems by fostering meaningful community-based activities and encouraging effective public and private sector initiatives.
The EAC cited the following factors in giving this award to Bristol-Myers Squibb:


global consumption of water decreased by 43 percent

global consumption of fuel decreased by 28 percent

worldwide electricity usage decreased by 31 percent

greenhouse gas emissions decreased by 21 percent

reduction of ozone-depleting substances emission by 73 percent

nonhazardous waste disposal decreased by 42 percent

SARA 313 toxic releases to the air decreased by 92 percent

SARA 313 toxic releases to the sewer decreased by 93 percent

Bristol-Myers Squibb Company is a $20 billion diversified, global health and personal care company whose mission is to extend and enhance human life. For additional information about the company's dedication to the environment, please visit its Environmental, Health and Safety web site at www.bms.com.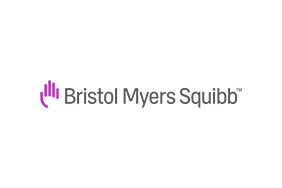 Bristol-Myers Squibb Company
Bristol-Myers Squibb Company
Bristol-Myers Squibb is a global biopharmaceutical company whose mission is to discover, develop and deliver innovative medicines that help patients prevail over serious diseases. For more information, please visit www.bms.com or follow us on Twitter at http://twitter.com/bmsnews.
More from Bristol-Myers Squibb Company