Published 06-06-00
Submitted by Bristol-Myers Squibb Company
The Medical University of Southern Africa (MEDUNSA) honors Bristol-Myers Squibb's Chairman and Chief Executive Officer Charles A. Heimbold, Jr., today with The Nelson Mandela Award for Outstanding Leadership to recognize his efforts in establishing SECURE THE FUTURE™, which provides care and support for women and children infected with HIV/AIDS. Botswanan President Festus Mogae is also being honored as the first recipient of the Distinguished Achievement Award for AIDS Leadership in Southern Africa to acknowledge his stalwart presence and unprecedented leadership in proactively dealing with the HIV/AIDS pandemic in sub-Saharan Africa, which accounts for 24 million or 70 percent of the world's cases.
The Nelson Mandela Award, established in 1994 by Washington-based MEDUNSA Trust, recognizes government and business officials whose exemplary leadership has worked to improve the human condition or race relations in Africa. Former Virginia Governor and Chairman of the MEDUNSA Trust, Hon. Douglas Wilder and keynote speaker Rev. Jesse Jackson of the Rainbow Coalition/PUSH will be among those presenting Africa's highest distinctions to Messrs. Heimbold and Mogae at a gathering of political leaders, dignitaries and health officials.
Previous Nelson Mandela Award recipients include U.S. Vice President Al Gore, current South African President Thabo Mbeki, former Speaker of the U.S. House of Representatives Newt Gingrich and the current Deputy President of South Africa Jacob Zuma.
Presently, the MEDUNSA Trust is facilitating the most comprehensive effort ever to combat the HIV/AIDS crisis in Africa by orchestrating an alliance between the Mayo Clinic, Baylor College of Medicine in Houston, George Washington University in Washington, D.C., and the International Association of Physicians Concerned with AIDS.
"Bristol-Myers Squibb's SECURE THE FUTURE and President Mogae's definitive actions embody the very collaborative partnership and unprecedented bold leadership necessary to generate hope in the face of the HIV crisis," said Governor Doug Wilder.
SECURE THE FUTURE is the Bristol-Myers Squibb Company's commitment to provide care and support for women and children with HIV/AIDS in Botswana, Lesotho, Namibia, South Africa and Swaziland. Grants awarded through the program fund medical research, community outreach, as well as education and training for health professionals. Since SECURE THE FUTURE was introduced in May 1999, more than $24 million in grants have been awarded to programs providing orphan care, home-based care, as well as training programs for physicians, nurses and rural health care workers.
"HIV/AIDS is ravaging communities and leaving irreparable scars on an entire generation of Africans," said Rev. Jesse Jackson. "We must praise the leadership and commitment of Charles Heimbold for taking a lead among the business community and responding to a moral obligation to provide care for those in greatest need and of fewest resources."
The MEDUNSA Trust is bestowing the Distinguished Achievement Award for AIDS Leadership in Southern Africa for the first time to recognize the courageous leadership and innovative vision of individuals striving to remedy the AIDS pandemic.
"President Mogae's leadership in addressing the HIV pandemic is truly unique because he has consistently encouraged candid and constructive discourse on HIV and works tirelessly to mobilize resources in Botswana and abroad in order to broaden community awareness and promote medical research," said Prof. R.A. Mogotlane, president of MEDUNSA.
The MEDUNSA Trust was established to promote black medical education in South Africa and support the public health activities of MEDUNSA. The Medical University of Southern Africa, the largest health sciences center on the African continent, is a leading force behind health reform in South Africa. The institution has graduated 60 percent of all black doctors and dentists practicing in South Africa and has a student body of 4,000 health professionals. MEDUNSA is a leader in providing fundamental primary health care to the rural and underserved people of South Africa
Bristol-Myers Squibb Company is a $20 billion diversified, global health and personal care company whose mission is to extend and enhance human life.
For additional information about Bristol-Myers Squibb Company's SECURE THE FUTURE, visit www.securethefuture.com.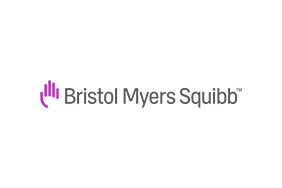 Bristol-Myers Squibb Company
Bristol-Myers Squibb Company
Bristol-Myers Squibb is a global biopharmaceutical company whose mission is to discover, develop and deliver innovative medicines that help patients prevail over serious diseases. For more information, please visit www.bms.com or follow us on Twitter at http://twitter.com/bmsnews.
More from Bristol-Myers Squibb Company