Published 05-11-00
Submitted by Bristol-Myers Squibb Company
Bristol-Myers Squibb Company (NYSE: BMY) announced today that it is participating in a public/private effort with United Nations organizations and four other pharmaceutical companies to explore ways to accelerate and improve the provision of HIV/AIDS-related care and treatment in developing countries.
Bristol-Myers Squibb and the four companies -- Boehringer Ingelheim, F. Hoffman-La Roche, Glaxo Wellcome and Merck & Co., Inc. -- along with the five United Nations agencies (WHO, World Bank , UNICEF, UNFPA and UNAIDS) have begun constructive discussions to explore practical and specific ways of working together more closely to make HIV/AIDS care and treatment available and affordable to significantly greater numbers of people in need in developing countries.
The participants have adopted a set of principles that reflect a common vision of how the HIV/AIDS epidemic can be more effectively tackled in developing countries. These principles are: unequivocal and ongoing political commitment by national governments; strengthened national capacity; engagement of all sectors of national society and the global community; efficient, reliable and secure distribution systems; significant additional funding from national and international sources: and continued investment in research and development by the pharmaceutical industry.
Along with the other participants in this effort, Bristol-Myers Squibb has acknowledged that affordability of HIV/AIDS-related care and treatment is an issue in developing countries -- though only one among many obstacles to access including social, political, structural and economic issues, health care financing, physical barriers, and information gaps. The company is willing to work with committed governments, international organizations and other stakeholders to find ways to broaden access while ensuring rational, affordable, safe and effective use of drugs for HIV/AIDS-related illnesses. The companies, individually, are offering to improve significantly access to, and availability of, a range of medicines.
Specifically, Bristol-Myers Squibb is making a commitment to expand access to its antiretroviral medicines, Videx (didanosine) and Zerit (stavudine) for the treatment of HIV/AIDS; Megace (megestrol acetate) Oral Suspension for the treatment of AIDS-related cachexia; and oral Fungizone (Amphoterecin B) for the treatment of fungal infections. Bristol-Myers Squibb's participation in this initiative is consistent with its commitment to extend and enhance the lives of patients living with HIV/AIDS in the United States and developing countries. The ACCESS Initiative is the second major HIV/AIDS program recently launched by the company in the developing world. Last year, Bristol-Myers Squibb launched SECURE THE FUTURE™, a $100 million program dedicated to helping women and children in southern Africa who are living with HIV/AIDS.
Kenneth E. Weg, vice chairman of Bristol-Myers Squibb said, "The mission of Bristol-Myers-Squibb is to extend and enhance human life, and our participation in this unique public/private effort allows us to fulfill that mission. This partnership creates a foundation to build upon and sends a message of hope to the people in the developing countries who are affected by HIV/AIDS."
Bristol-Myers Squibb Company is a $20 billion diversified, global health and personal care company whose mission is to extend and enhance human life.
Fungizone Prescribing Information
Megace Prescribing Information
Videx Prescribing Information
Zerit Prescribing Information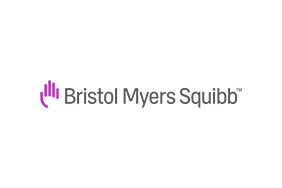 Bristol-Myers Squibb Company
Bristol-Myers Squibb Company
Bristol-Myers Squibb is a global biopharmaceutical company whose mission is to discover, develop and deliver innovative medicines that help patients prevail over serious diseases. For more information, please visit www.bms.com or follow us on Twitter at http://twitter.com/bmsnews.
More from Bristol-Myers Squibb Company