Published 05-01-00
Submitted by Bristol-Myers Squibb Company
The Council on Economic Priorities (CEP), the leading research organization on corporate social responsibility for over 30 years, will recognize the winners of the 14th Annual Corporate Conscience Awards (CCA) at a ceremony at The New York Marriott Marquis, on June 15, 2000. A panel of 19 independent judges has selected six U.S. companies for their commitment to community relations, employee empowerment, environmental protection, diversity and global ethics.
The six winning companies for the year 2000 are Bristol-Myers Squibb (Global Ethics Award), Carris Reels (Employee Empowerment Award), Denny's (Diversity Award), Horizon Organic Holding Corporation (Environmental Stewardship Award), Collins Aikman Floorcoverings, Inc. (Environmental Stewardship Award), and Ricoh Corporation (Environmental Stewardship Award).
CEP's panel of judges represents a diverse and professional cross-section of experts in fields relating to corporate, social and environmental responsibility. Some include: Paul Martin, Executive Director, Center for the Study of Human Rights, Columbia University; Ronald Grzywinski, Chairman, Shorebank Corporation; Linda Haithcox, Manager of Economic Development, National Association for the Advancement of Colored People (NAACP); and Julie Tanner, Senior Financial Services Analyst, National Wildlife Federation.
Timothy Smith, CCA judge and the executive director of the Interfaith Center on Corporate Responsibility, says, "The Corporate Conscience Awards pay tribute to the corporations and their management. They are trendsetters in issue areas like the environment, diversity and human rights. These corporations set the standard for social responsibility throughout the whole business community."
"We urge the business community to follow the lead of these sterling examples," states Alice Tepper Marlin, President and Founder of the Council on Economic Priorities. Ms. Marlin goes on to say, "Proven success and pioneering innovations such as those we honor establish a corporate reputation that earns the respect of consumers, investors, activists and corporate executives alike."
Previous winners have included British Airways PLC, Avon Products, Polaroid Corporation, Kellogg Company, Levi-Strauss & Co. and General Mills.
The Council on Economic Priorities, an independent non-profit organization, has for 31 years been dedicated to promoting incentives for social and environmental performance. The Corporate Conscience Awards were established in 1987 to illustrate the developing leadership role of companies in shaping social and environmental policies. The following award winning programs were selected from a group of finalists by an international independent panel of judges.
The Corporate Conscience Award Winners
Diversity Award
Denny's, a subsidiary of Advantica Restaurant Group, Inc.: Once synonymous with bias and discrimination, Denny's has not only become a symbol of reinvention but one of the most successfully diverse places to work in America. Fortune magazine named Denny's the country's second best place to work in 1998 (the sixth in 1999), just four years after a lawsuit was brought against the company by two African-American customers who alleged they had been refused service because of their race.
Global Ethics Award
Bristol-Myers Squibb: Bristol-Myers Squibb has established a sweeping five-year $100 million initiative to stem the tide of illness and death from AIDS. SECURE THE FUTURE™ is in partnership with the nations of South Africa, Botswana, Namibia, Lesotho and Swaziland. With this program they hope to find innovative and replicable solutions for the management of HIV/AIDS, particularly in women and children, and to increase access to health care.
Environmental Stewardship Awards
Ricoh Corporation: A leading provider of digital imaging systems in the United States, Ricoh Corporation has demonstrated an outstanding commitment to the environment through its innovative development and manufacturing of energy-efficient office equipment including digital copiers, facsimile machines, printers and scanners.
Collins & Aikman Floorcoverings, Inc.: Collins & Aikman developed the first fully recyclable carpet and the company also encourages customers to bring in their old carpeting (regardless of manufacturer), to create new carpet from the old. This practice has kept 1 million pounds of used floor covering out of landfills, and eliminated the company's need for raw production material. Collins & Aikman also developed an easier, simpler and cleaner carpet installation process; the company's "peel and stick" backing was revolutionary and also eliminated a noxious "off-gassing" that was a by-product caused by the application of wet adhesives.
Horizon Organic Holding Corporation: Horizon Organic is not only the country's single national milk producer, but the unequivocal frontrunner in environmentally responsible dairy farming. Employing a network of 600 organic farms around the country, Horizon produces a full line of milk, dairy and juice products distributed in supermarkets, health food stores nationwide, and now overseas.
Employee Empowerment Award
Carris Reels: The country's second largest manufacturer of reels for industrial wiring has a company mission to improve the quality of life for its employees. Bill Carris, the company's owner, has begun the process of making Carris Reels a 100 percent employee-owned company. The company is 35 percent employee-owned at this time. The employees of Carris Reels also decide which charities should benefit from the profits. These are only some of the wonderful incentives that prove how socially responsible and committed this company is.
Diversity Award
Denny's, a subsidiary of Advantica Restaurant Group, Inc. was just another word for discrimination and prejudice, because of two widely publicized lawsuits by African-American customers who claimed they were refused service because of their race. The restaurant chain has made a complete turn around and now is one of the most favorably diverse places in America for minorities. In just four years after the lawsuits were settled, Fortune magazine named Denny's the country's second best company for minorities in 1998. They were also named sixth in 1999.
The extraordinary transformation is due in part to Denny's CEO since 1995, Jim Adamson. "I am a complete supporter of affirmative action because I don't believe the playing field is level," says Adamson. "To undergo the sort of metamorphosis we have, you must take the initiative. It won't happen naturally." The company, under Adamson's influence, signed an agreement with the National Association for the Advancement of Colored People (NAACP), which promotes greater employment and business opportunities for African Americans and other minorities throughout the company. Denny's also signed an agreement with the Hispanic Association on Corporate Responsibility (HACR). Encouraging changes have come about due to these agreements, in terms of employment, vendor relationships, marketing and advertising, investment opportunities/franchising and philanthropy.
Denny's is the largest corporate sponsor of Save the Children, and has contributed more than $4 million to support the charity's Web of Support programs, which are committed to increasing the quality of out-of-school time for children deemed at high risk to the influence of drugs, teenage pregnancy and dropping out of high school. This ingenuity furnishes an opportunity for local restaurant employees, franchises, and customers to become more involved with the programs in their communities.
Fortune magazine ranked the company second in 1998 and sixth in 1999 in the publication's annual "The 50 Best Companies for Asians, Blacks, and Hispanics." Working Woman magazine ranked Denny's eighth in its 2000 survey of the "Top 25 Companies for Women Executives." Asian Enterprise magazine in 1999 ranked Denny's fifth in its survey of the "10 Best Companies for Asian Pacific-Americans."
Global Ethics Award
Bristol-Myers Squibb has initiated SECURE THE FUTURE™, Care and Support for Women and Children with HIV/AIDS. The program is aimed at helping to manage the out of control AIDS epidemic in Africa. It is unique not only in its scope and sizable funding but in its emphasis on collaboration with local governments, UNAIDS, medical institutions, and non-governmental organizations (NGOs) through public-private sector partnerships to alleviate the AIDS crisis.
In sub-Saharan Africa, the AIDS crisis has claimed the lives of some 11.5 million people. Twenty-three of 34 million or 70 percent of people with HIV/AIDS live in sub-Saharan Africa, a region that accounts for 10 percent of the world's population. Nine out of 10 children and 80 percent of women with HIV/AIDS live in sub-Sahara Africa. The company has established a sweeping five-year $100 million initiative, which is the largest commitment of its kind. The goal of the initiative is to create models of health care methods and systems where resources are extremely limited but needs are great and immediate. SECURE THE FUTURE aims to reduce the impact of HIV/AIDS on individuals and their communities, to expand access to treatment, and to support research into preventing the transmission of the virus.
As part of SECURE THE FUTURE, the company has created the Bristol-Myers Squibb HIV Research Institute to advance medical research by providing grants to fund research and training specifically designed to build health care infrastructure and achieve model programs for AIDS management. Grants include novel programs and pediatric AIDS, treatment of opportunistic infections, bi-directional physician exchange program, and nurse training.
Because HIV/AIDS has placed a tremendous demand for services on already overburdened local organizations, Bristol-Myers Squibb also has created a Community Outreach and Education Fund to provide grants to support a range of programs addressing pressing psycho-social issues created by the impact of HIV/AIDS. The issues include orphan care, home and hospice care, destigmatization of the disease and sexual violence against women.
Additionally, two capacity-building educational fellowship programs have been created:
The medical education fellowship program organized through Baylor School of Medicine/Texas Children's Hospital trains African physicians who are sent to Houston for several months. This program also sends U.S, physicians to work for month-long periods in community hospitals in Africa.
The public health fellowship program, organized through the Medical University of Southern Africa (MEDUNSA), is educating 250 African physicians and other health professionals in public health policy and public health administration. The one-year distance learning program is the equivalent of one-half of a master's in public health.
SECURE THE FUTURE is still new but already more than $24 million in grants has been committed. The program has been met with an extraordinary response from the international community. In a letter to Charles A. Heimbold, Jr., Chairman and Chief Executive Officer of Bristol-Myers Squibb, the Secretary General of the United Nations, Kofi Annan, writes, "I am of course impressed by the generous financial support offered by Bristol-Myers Squibb in this effort, but even more so by the initiative's guiding philosophy, which recognizes the problem of AIDS in Africa as a multi-dimensional crisis requiring bold and innovative action on a variety of fronts and in partnership with local organizations."
Environmental Stewardship Award
Ricoh Corporation provides environmentally responsible office equipment through its unique development and production of energy-efficient digital copiers, facsimile machines, printers and scanners. The office equipment company works to lessen the energy use required by its products and by doing so decreases air pollution. Ricoh takes considerable measures to reduce its impact on the environment, both at its facilities and neighboring communities.
Ricoh's activities include ISO 14000 Certification at its manufacturing facilities; office waste paper recycling; the remanufacturing of copiers; and taking part in the Energy Star Buildings Program.
Ricoh's environmental programs extend to all of their facilities, unlike other companies who focus only on one primary plant. Ricoh's willingness to apply its rigorous standards and attention to all aspects of its facilities demonstrates a comprehensive commitment to conservation and environmental preservation.
Ricoh is a charter member and ardent supporter of the U.S. Environmental Protection Agency's (EPA) Energy Star Program, a voluntary partnership between the EPA and the office equipment industry to produce energy efficient products. In 2000, Ricoh received two highly coveted awards, the Energy Star Office Equipment Partner and for the fifth consecutive year Partner of the Year. The EPA chose Ricoh both for its commitment to the environment and its extraordinary leadership in promoting and producing energy efficient office equipment.
The Energy Star programs of the EPA and the U.S. Department of Energy were founded in 1991 in an effort to curb greenhouse gas emissions and to help prevent global climate change. Participants in the programs manufacture, distribute and use products and technologies that require less energy to operate than other similar products and technologies in the marketplace. According to the EPA, in 1998 Energy Star products alone reduced the energy consumption by an estimated 16 billion kilowatt hours, saving U.S. consumers more than $1 billion in energy bills.
Horizon Organic Holding Corporation is not only the country's single national milk producer, but the unequivocal frontrunner in environmentally responsible dairy farming. Horizon goes to great measures to respect the environment, they employ strict methods to protect the soil and local waterways from pesticide run-off and manure, which is commonly created by dairy industry practices.
Horizon Organic has made incredible strides in the market, perhaps because of consumer fears about the health effects of antibiotics, pesticides and hormones used to treat and feed dairy cows, have caused sales in the organic dairy business to soar. In 1998, Inc. magazine named Horizon Organic one of the country's fastest growing companies. Organic Dairy has only 0.3 percent of the $75 billion American dairy market, but this small company's sales have reached about $85 million and that number is expected to reach $100 million by the end of 2000.
Horizon treats the environment with concern and care, but that practice also extends to the cows themselves. No Horizon cow is ever treated with antibiotics or growth hormones to artificially stimulate milk production, if needed, antibiotics are used, but the milking cow is removed permanently from the herd. Each cow is given a daily foot-bath to reduce the chance of painful hoof disease, milked frequently to reduce painful milk build-up, provided with a stress free loafing area, and when sick, healed with homeopathic and natural remedies, as well as massage. In short these cows are treated better than most humans treat themselves.
Horizon's chief executive, Charles Marcy, wants to expand distribution both in the U.S. and abroad, which he believes will continue the company's growth. Horizon today has about two-thirds of the organic milk market, and because of this success the company has expanded to producing 100 different items.
Collins & Aikman Floorcoverings, Inc. developed the floor-covering industry's first adhesive-free installation system in 1988. Before this development carpet installation was a messy, costly and time-consuming business. Not only did the "peel and stick" backing make carpet installation simpler and cleaner, it also was environmentally sound because it eliminated a noxious "off-gassing" that was a by-product caused by the application of wet adhesives.
The development of the important new "peel and stick" backing which eliminates this off-gassing became a primary point in the development of the company's environmental vision. This lead to the company's advancement in developing a unique environmentally sustainable closed-loop carpet recycling process. Collins and Aikman became the industry's pioneer in making a carpet that was fully recyclable.
The closed-loop recycling program was developed in response to customer concerns about resource conservation and recovery programs, and this prompted Collins & Aikman to investigate the possibility of developing a recycling process to create new carpet from old rather than from virgin material. There was no prior science for this technology, but after a $15 million investment and years of hard work, in 1997, the patented process of turning old carpet into new and the patented product ER3™ (Environmentally Redesigned, Restructured and Reused) became commercially available.
The company also has what is called a "take back program," where customers are encouraged to return their old carpet for recycling regardless of the original manufacturer. This process has kept over millions of pounds of used floor covering out of landfills and has reduced the company's need for raw production materials. Collins & Aikman's recyclable content products range from a minimum 31 percent recycled content to over 60 percent, and are 100 percent recyclable.
Collins & Aikman have significantly reduced the use of energy, water, waste, and overall air emissions during the past six years while increasing production by 91 percent. During the same time period the company was making strides in environmental performance, they achieved record growth in both sales and earnings. This demonstrates that the closed-loop recycling of carpet is both attainable and profitable without sacrificing product longevity or quality.
This program has also been embraced by many leading corporations who have adopted environmental purchasing practices as a part of their overall environmental or sustainability initiatives. Such organizations as Mutual of Omaha, Dean Witter Morgan Stanley, Albertsons, Zales, Compaq Computer, Sunkist, Tennessee Valley Authority (TVA), Social Security Administration, California EPA, GSA and many others.
Collins & Aikman received the 1998 Georgia Governors Award for Pollution Prevention and the National Recycling Coalition/Buy Recycled Business Alliance award. The company has also been named the recipient of Georgia Reduce, Reuse, Recycle Award, the General Service Administration's Evergreen Award and was recognized by the US EPA as a Private Sector "Pioneer."
Employee Empowerment Award
Carris Reels is the country's second largest manufacturer of reels for industrial wiring, does not pay simple lip service to the noble sentiment of socially responsible business, they practice it. When they state that their company's mission is, "to improve the quality of life for our growing corporate community," they mean it. Bill Carris, the owner of Carris Reels, is the man who spoke those encouraging words. Four years ago he demonstrated his promising message by announcing that he will make the company 100 percent employee owned and governed. The company is now 35 percent employee-owned. Carris wrote in a document explaining the stock transfer, "The break from a privately held company to an employee-owned and governed organization is a break with tradition, but it is also a departure from a system which rewards but a few to one in which the rewards are enjoyed by many." Carris made the amazing acknowledgement not only to help his employees gain financially but also to give them a chance to advance as individuals, one of the fundamental convictions of this selfless forward-thinking businessman.
Carris is a true philanthropist believing in the ethical ideals of an employee-owned and governed company; he's convinced it makes good business sense. "The winners of the next decade will be those companies who have more people processing more information and making better decisions faster," he says.
Carris Reels contributes 7.5 percent of its pre-tax profits to charity each year, half again as much as the very best of the Fortune 1000 companies. The employees are the decision-makers, deciding which charities should receive half the money. (Bill decides where the other half will go.)
Bill Carris also implemented the Full Circle program, in which he offers his employees the opportunity to travel to one of a number of developing countries in Africa, Central or South America. All expenses are paid, and employees receive full pay while they are away. Mr. Carris believes this gives employees a chance to widen their horizons, as they experience lifestyles very different from their own. The program has been remarkably successful in helping people to discover their complete potential.
Many of Carris Reels employees find it difficult to qualify for loans to buy or improve their homes -- sometimes due to inadequate credit histories -- so Bill Carris recently introduced a revolving loan fund. This enables employees to improve or provide for basic housing needs.
Mr. Carris describes his motivations eloquently, "I believe that we all really are created equal, that we should all have an opportunity to 'life, liberty, and the pursuit of happiness. This means also a right to share wealth, to manage our daily work, and to ultimately be in control of our lives."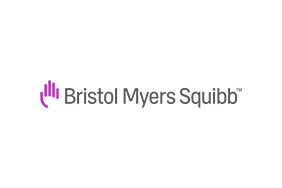 Bristol-Myers Squibb Company
Bristol-Myers Squibb Company
Bristol-Myers Squibb is a global biopharmaceutical company whose mission is to discover, develop and deliver innovative medicines that help patients prevail over serious diseases. For more information, please visit www.bms.com or follow us on Twitter at http://twitter.com/bmsnews.
More from Bristol-Myers Squibb Company