Published 10-31-06
Submitted by Reuters Events Sustainable Business
LONDON--Dr. Alistair Clark, Director of the Environment Department at the European Bank for Reconstruction and Development, will provide insight as the third panel member November 29th at Ethical Corporation's Sustainable Finance Summit, to discuss 'Equator principles as the de facto emerging platform for responsibility in primary markets.'
Since their formal inception in 2003, The Equator Principles have quickly become the emerging platform for sustainable finance in primary markets. Adopted by over 40 global financial institutions, the framework has grown to cover more than 80% of the project finance industry, helping to expand the assessment and management of social and environmental risk.
On the heels of the first revision of the Equator Principles in July 2006, it is time to look both beyond and to the future role for the guidelines.
Joining Dr. Clark at Ethical Corporation's Sustainable Finance Summit are Stuart Bell, Policy Director at Ergon Associates, and Leo Johnson, Co-Founder of Sustainable Finance. The three-member panel will lead Wednesday's 'Main Session' discussion, where they will explore the issue of expanding the Equator Principles in corporate debt syndication, debt and equity instruments, and venture capital. Also to be considered are implementation strategies, such as incorporating the environmental guidelines recently issued by European development banks, as well as the Equator Principles' impact on the work of advisors and consultants.
Complete session details, along with the full conference programme, can be found at: http://www.ethicalcorp.com/finance
Alternatively, for any further conference information please contact conferences@ethicalcorp.com
Ethical Corporation Conferences
7-9 Fashion St, London, E1 6PX, UK
www.ethicalcorp.com (Main site)
T: +44 (0) 207 375 7575
conferences@ethicalcorp.com
About Ethical Corporation
Founded in 2001, Ethical Corporation is an independent publisher and conference organiser covering how companies relate to the world around them. Ethical Corporation publishes a monthly print magazine, a daily website, holds conferences around the world, and produces reports on business ethics in global firms.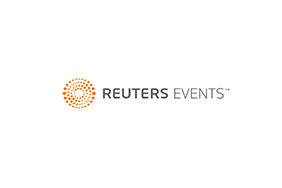 Reuters Events Sustainable Business
Reuters Events Sustainable Business
Reuters Events Sustainable Business has a mission to help businesses around the globe do the right thing by their customers and the world. We believe this is not only how to guarantee a future for all, but makes good business sense. We serve CSR, compliance, risk and governance communities with topical and insightful business intelligence and meeting places.

We provide business intelligence to more than 3,000 multinational companies every year. Our customers are also NGOs, think-tanks, academia, governments and consultancies. We publish the leading responsible business magazine, website, and research reports. Our conferences are widely recognised as the best in the field.
More from Reuters Events Sustainable Business