Published 11-01-06
Submitted by Reuters Events Sustainable Business
LONDON--Sue Adkins, author and International Director for Business in the Community, is set to lead a panel discussion on cause-related marketing (CRM) taking place the afternoon of November 21st at the 'How to Make Ethical Branding Work' conference in London. She brings her wealth of expertise and experience to this frank discussion that will aim to determine whether cause-related marketing works.
In this day of increased awareness of Corporate Responsibility, it is time to take an honest look at cause-related marketing. Should a company donate to good causes or simply be good?
As consumers demand greater corporate accountability, cause-related marketing is being touted as an important strategy. In her book Cause Related Marketing: Who cares wins, Sue Adkins explains "In an environment where price and quality are increasingly equal, where reputation and standing for something beyond the functional benefits of a product or service is all, brands are constantly competing for customer loyalty and consumer attention."
But it's not as simple as choosing a charity or cause and having the creatives draw up a few ads.
Joining Sue Adkins will be Compassion in World Farming's Rowen West-Henzell, Food Policy Officer. Together they'll lead an exposé of cause-related marketing that will highlight how to measure tangible results, not to mention how to build synergies between CRM and consumer communications.
Complete session details, along with the full conference programme, can be found at: http://www.ethicalcorp.com/communicate
Alternatively, for any further conference information please contact conferences@ethicalcorp.com
Ethical Corporation Conferences
7-9 Fashion St, London, E1 6PX, UK
www.ethicalcorp.com (Main site)
T: +44 (0) 207 375 7575
conferences@ethicalcorp.com
About Ethical Corporation
Founded in 2001, Ethical Corporation is an independent publisher and conference organiser covering how companies relate to the world around them. Ethical Corporation publishes a monthly print magazine, a daily website, holds conferences around the world, and produces reports on business ethics in global firms.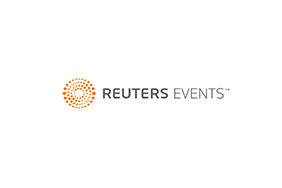 Reuters Events Sustainable Business
Reuters Events Sustainable Business
Reuters Events Sustainable Business has a mission to help businesses around the globe do the right thing by their customers and the world. We believe this is not only how to guarantee a future for all, but makes good business sense. We serve CSR, compliance, risk and governance communities with topical and insightful business intelligence and meeting places.

We provide business intelligence to more than 3,000 multinational companies every year. Our customers are also NGOs, think-tanks, academia, governments and consultancies. We publish the leading responsible business magazine, website, and research reports. Our conferences are widely recognised as the best in the field.
More from Reuters Events Sustainable Business