Published 10-06-06
Submitted by Reuters Events Sustainable Business
Ethical Corporation, the leading global publisher and conference organiser, today announced the final line up of speakers for the Sustainable Finance Summit, to be held in London on November 28-29 2006.
London, October 4th 2006
Sustainable finance has never had it so good. Now that recognition of the key role of financial institutions in stable and sustainable development has come, here's the tricky part: implementation, and opportunity recognition.
This leading-edge conference will show you the way forward on these difficult, but essential issues.
The conference, in an off the record and informal environment, will discuss the following issues:
Leading Global Banking Strategies in Sustainable Finance * What do we mean by the Sustainable Bank? * How Far Should Sustainable Finance go? * Corporate governance and the Role of Directors * Mainstreaming Environmental, Social and Governance Factors * The Regulatory Landscape * NGO Views and Strategies, what's coming up the Agenda? * Sustainability and Growth * How to Turn Stakeholder Engagement into Business Opportunity * Customers and Churn - Better Sustainability Communication = More Loyalty * Engaging Clients On Sustainability Issues, What Works, What Doesn't? * Why Ethical Strategies Improve Employee Motivation and Ease Of Recruitment.
The full programme is available at:
http://www.ethicalcorp.com/finance/programme.shtml
The final line up of speakers includes:
* Barclays, Garry Hoffman, Group Vice Chairman
* HSBC Holdings, Jon Williams, Head of Group Sustainable Development
* Standard Chartered Capital Markets, Ann Grant, Vice Chairman
* F&C Investments, Karina Litvack, Director, Head of Governance & SRI
* The Co-operative Bank, Barry Clavin, Ethical Policies Manager
* Barclays, Helen Wade, Associate Director, PFI & Structured Project Finance
* John Plender, Financial Times Columnist and author of:
"All You Need To Know About Ethics And Finance"
* Barclays, Peter Kelly, Head of Financial Inclusion
* ABN AMRO Asset Management, David Morrow, Global SRI Products Specialist
* Standard Chartered, Chris Smith, Head of Sustainability
* UBS Investment Bank, Julie Hudson, Managing Director, Head of SRI Equity Research
* Canadian Imperial Bank of Commerce (CIBC), Pat Hayles, Member of the Board
* ABN AMRO, MD, Sustainable Development, Wholesale Clients, Richard Burrett
* Wall Street Journal, Editor, Editorial Page, Matthew Kaminski
* FTSE, Will Oulton, Strategic Advisor
* Michael Mainelli, Mercers' School Memorial Professor of Commerce at Gresham College
* Ethical Corporation, Finance Editor, Andrew Newton
* Innovest Strategic Value Advisors, Andy White, MD, Global Head of Research
* Ergon Associates, Stuart Bell, Policy Director
* GES Investment, John Howchin, VP International Operations
* BankTrack, Co-ordinator, Johan Frijns
* Netwerk Vlaanderen vzw, Researcher and campaigner, Christophe Scheire
* SmartLogik Action Group, Justin Jones, Founder
* Sustainable Finance, Leo Johnson, Co-Founder
* KLD Research & Analytics, Inc., Peter D. Kinder, President
* ICMM, Principal, Kathryn McPhail
* Tomorrow's Company, Mark Goyder, Director
* Ethical Corporation, Politics Editor, Peter Davis
* Henderson Global Investors, Mark Campanale, Head, SRI Business Development
The conference website is at: www.ethicalcorp.com/finance
Consider this: The newly revised Equator Principles now represent some 85% of global project finance, and that percentage is going up almost daily. If you are a big company who uses project finance, as most do, you'll want to register for this conference today to hear how the new 2006 Principles AND the International Finance Corporation's lending strategies will change the way you do business tomorrow.
Attendees at the conference will also hear the latest research from the Co-Operative Group about what consumers are saying they want from big companies in terms of ethical product provision. This will be a must-attend session on November 29th at the conference.
Big discounts are available for companies registering early for the conference.
For a full event brochure, please email:
For more information, contact:
Tobias Webb
Founding Editor
Ethical Corporation
7-9 Fashion St, London, E1 6PX, UK
http://www.ethicalcorp.com (Main site)
T: +44 (0) 207 375 7561
conferences@ethicalcorp.com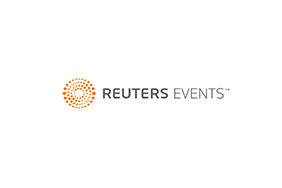 Reuters Events Sustainable Business
Reuters Events Sustainable Business
Reuters Events Sustainable Business has a mission to help businesses around the globe do the right thing by their customers and the world. We believe this is not only how to guarantee a future for all, but makes good business sense. We serve CSR, compliance, risk and governance communities with topical and insightful business intelligence and meeting places.

We provide business intelligence to more than 3,000 multinational companies every year. Our customers are also NGOs, think-tanks, academia, governments and consultancies. We publish the leading responsible business magazine, website, and research reports. Our conferences are widely recognised as the best in the field.
More from Reuters Events Sustainable Business