Published 09-27-06
Submitted by Reuters Events Sustainable Business
London- Are you curious about the changing role of the financial sector in sustainable development, including the drivers of change?
Would you like to know how top banks are linking core business strategy to sustainability issues?
Then you should register today for Ethical Corporation's Sustainable Finance Summit on November 28-29 in London. The full agenda is at: http://www.ethicalcorp.com/finance/programme.shtml
The conference will discuss the key issues in improving environmental and social performance within the global finance sector.
There will be a focus on both banks and stakeholder relations and finance and leadership, and how financial institutions can tackle the big ethics issues.
Beyond regulators, there are now emerging models of stakeholder engagement for banks - Have these engagements improved their risk radar and returns opportunities?
This conference will answer that key question for big global banks and other important financial institutions world-wide.
Other key topics covered at the conference will include: * The Equator Principles and project finance progress * Can The Current Financial System Deliver The Necessary Change? * Mainstreaming ESG factors into investment management * The responsibility of banks to promote financial stability * Analyst research - Are so-called conflicts of interest still a problem? * Divestment campaigns - what value do they really have? * Emerging NGO visions of sustainable banking * Financial inclusion and microfinance * Tackling HIV / Aids * The Carbon Foot printing of investment funds * Ethics in consumer finance in emerging markets * Financing renewable energy *
Check out the programme at: www.ethicalcorp.com/finance
Top industry speakers include:
HSBC Holdings plc, Jon Williams, Head of Group Sustainable Development * Barclays, Garry Hoffman, Group Vice Chairman * Standard Chartered, Head of Sustainability, Chris Smith * John Plender, Financial Times Columnist and author of: "All You Need To Know About Ethics And Finance" * Professor Michael Mainelli, Executive Chairman Z/Yen Limited * Barclays, Helen Wade, Associate Director, PFI & Structured Project Finance * The Co-operative Bank, Barry Clavin, Ethical Policies Manager * GES Investment, John Howchin, VP International Operations * F&C Asset Management, Karina Litvack, Director, Head of Governance & Socially Responsible Investment * FTSE, Will Oulton, Strategic Advisor * KLD Analytics, Peter Kinder, President * Charity Bank, Malcolm Hayday, Chief Executive * Ethical Corporation, Andrew Newton, Finance Editor
See the full speaker line up at: www.ethicalcorp.com/finance
Register today at www.ethicalcorp.com/finance or simply call us on: +44 (0) 207 375 7575 or email conferences@ethicalcorp.com
You can save £300 by registering today for the event, prices go up on September 28th 2006, so save hundreds of pounds by booking your spot early! (places are limited)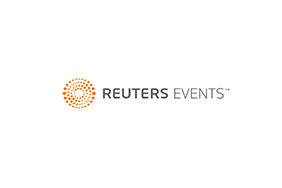 Reuters Events Sustainable Business
Reuters Events Sustainable Business
Reuters Events Sustainable Business has a mission to help businesses around the globe do the right thing by their customers and the world. We believe this is not only how to guarantee a future for all, but makes good business sense. We serve CSR, compliance, risk and governance communities with topical and insightful business intelligence and meeting places.

We provide business intelligence to more than 3,000 multinational companies every year. Our customers are also NGOs, think-tanks, academia, governments and consultancies. We publish the leading responsible business magazine, website, and research reports. Our conferences are widely recognised as the best in the field.
More from Reuters Events Sustainable Business