Published 09-19-06
Submitted by Reuters Events Sustainable Business
Brussels-- Ethical Corporation will hold a 2-day conference on September 26-27, 2006, in Brussels focussing on corporate communication of values to employees.
The most successful ethical companies are those whose images is not an image at all: it's reality. They live and breathe their values from top to bottom inside the organisation. Their dealings with the outside world mirror how they work internally. Every external contact is based on ethical principles because it's instinctive and natural: like breathing or walking.
The key to ethical success is simple. Really simple. Corporate responsibility begins at home.
If you're thinking fancy theories and untested hypotheses, think again. This event is firmly rooted in the practical - the things that work in the real world. It's an unmissable opportunity to get the inside track on internal CSR Communications.
At Ethical Corporation's Internal CSR Communications Conference, Celia Moore, Manager of Corporate Community Relations at IBM and Annette Fergusson, Senior Corporate Responsibility Manager at Vodafone will discuss how they have developed a complete online environment to engage with employees worldwide.
Other key speakers include:
Nestlé, Christina Drotz-Jonasson, Associate Vice President of Public Affairs
Royal Philips Electronics, Henk de Bruin, Senior Vice President and Head of the Corporate Sustainability Office
Ecover, Mick Bremans, Managing Director
Janssen Pharmaceutica N.V., Stefan Gijssels, Vice President Public Affairs & External Communication
The Co-operative Group, Adrian Britten, Head of colleague engagement
and many others...
For the full line up of speakers, visit http://www.ethicalcorp.com/brussels2006/speakers.shtml
Click here: http://www.ethicalcorp.com/brussels2006 to download the free conference brochure.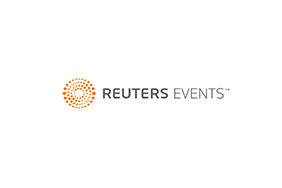 Reuters Events Sustainable Business
Reuters Events Sustainable Business
Reuters Events Sustainable Business has a mission to help businesses around the globe do the right thing by their customers and the world. We believe this is not only how to guarantee a future for all, but makes good business sense. We serve CSR, compliance, risk and governance communities with topical and insightful business intelligence and meeting places.

We provide business intelligence to more than 3,000 multinational companies every year. Our customers are also NGOs, think-tanks, academia, governments and consultancies. We publish the leading responsible business magazine, website, and research reports. Our conferences are widely recognised as the best in the field.
More from Reuters Events Sustainable Business