Published 06-07-06
Submitted by Reuters Events Sustainable Business
Philadelphia-- Today, consumers are better informed than ever before and only a click away from finding the truth behind company headlines. They want to know who they're dealing with and more importantly, what their values are. As a result, it's becoming increasingly important for companies to do the right thing and to communicate it effectively to consumers.
Ethical Corporation's conference on How to Communicate your Corporate Values to Consumers, to be held June 14-15 in Philadelphia will unite corporate marketing and communicate experts with the leaders in corporate responsibility.
Terry Micek, Deputy General Counsel and VP of Regulatory Affairs at Coors and Howard Miller, General Manager or Corporate Reputation in North America at BP will discuss the key motivators and drivers for marketing company values, and strategies to ensure that marketing campaigns successfully reflect company values. Jeffrey Hollender, President of Seventh Generation and Mel Coleman, Chairman of Coleman Natural Foods will provide key pointers on how to turn values into a competitive advantage.
Additional topics to be discussed include: effective communication, ethical advertising & purchasing, partnerships and collaborations, crisis prevention, media relations, and employees as CSR ambassadors.
Other top-level speakers at the conference include:
Organic Valley, George Siemon, CEO
Philip Morris USA, Vickie Bell, Director of Corporate Social Responsibility
Patagonia, Rick Ridgeway, VP of Communications and Environmental Initiatives
Aveda, David Hircock, Advisor to the President
Merck, David Ruth, VP of Corporate Communications
Global Reporting Initiative, James Murphy, Associate Director
Calvert Group, Julie Fox Gorte, VP & Chief Social Investment Strategist
Transfair USA, Elizabeth Bertani, Marketing Director
Equal Exchange, Dia Cheney, Director of Marketing
Organic Consumers Association, Adam Eidinger, Washington Representative
Whitewave, Ellen Feeney, Director of Responsible Livelihood
Bonneville Environmental Foundation, Tom Starrs, VP, Marketing & Sales
RecycleBank, Ron Gonen, Managing Director
Business Ethics, Michael Connor, Publisher and Executive Editor
And many, many more!
For the full line-up of speakers, visit:
http://www.ethicalcorp.com/communication/speakers.shtml
For further information, please contact:
Caroline Estimé
Conference Director
Ethical Corporation
1 800-814-3459 ext. 262 (US only)
caroline.estime@ethicalcorp.com
http://www.ethicalcorp.com/communication/index.shtml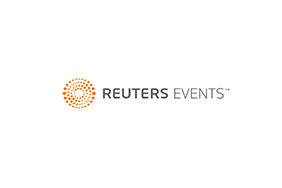 Reuters Events Sustainable Business
Reuters Events Sustainable Business
Reuters Events Sustainable Business has a mission to help businesses around the globe do the right thing by their customers and the world. We believe this is not only how to guarantee a future for all, but makes good business sense. We serve CSR, compliance, risk and governance communities with topical and insightful business intelligence and meeting places.

We provide business intelligence to more than 3,000 multinational companies every year. Our customers are also NGOs, think-tanks, academia, governments and consultancies. We publish the leading responsible business magazine, website, and research reports. Our conferences are widely recognised as the best in the field.
More from Reuters Events Sustainable Business